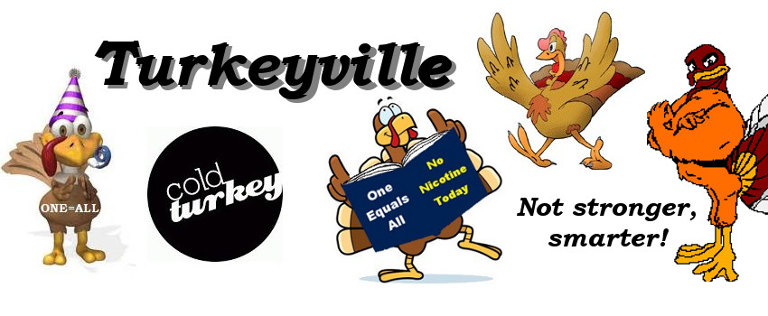 Turkeyville is a Facebook cold turkey support group for those seeking to quit smoking, vaping, dipping or stop chewing nicotine. Facebook's most popular nicotine dependency recovery site, please read the below welcome message and group rules before joining our group, as membership is conditioned upon them.
WhyQuit's basic "how to quit smoking" video
---
Read our free quitting e-books
Read both and watch knowledge destroy quitting anxieties!
---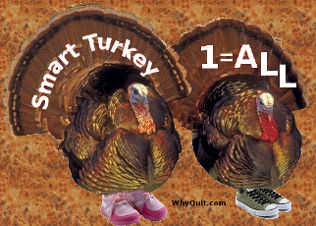 Learn More About Smart Turkey Quitting
Knowledge is a Quitting Method!