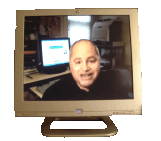 Joel's MP3 Quit Smoking Video Collection
Imagine having your very own stop smoking coach, one of the world's best. More than 4 Million of Joel's free videos had been watched as of April 24, 2013. Collectively, they capture nearly all lessons that were presented by Joel during his 13-day, 12 hour clinic program.
This page shares Joel's quitting videos which have been recorded in MP3 format or in higher resolution for those having broadband high-speed service. All videos shown below also have YouTube versions viewable at the above two links.
Also, many of Joel's video lessons are incorporated into his Daily Quitting Lesson Guide. All of the below videos can also be accessed using Joel's YouTubeFeatured Playlist, or by selecting individual lessons from the complete list of video and audio lessons in Joel's Library. Watch as many as possible. Discover what happens once we become more dependency recovery savvy than our addiction is strong!
The below lessons are presented in 3 formats: Dial-Up (DU) - as smaller video files for those with slower dial-up Internet connections; High Speed (HS) - as larger higher quality videos for those with high speed or broadband Internet access; and MP3 - as audio files for use on MP3 players. Numbers under each category is the file size in megabytes (MB). All videos will play on Windows Media Player.
Sincere thanks to Nelson A. (Skip) Coash for
converting .wmv files to .mp3 format in late 2007.



---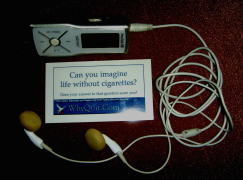 Joel's MP3 Audio Counseling Download
The link below requires high speed Internet access as it allows one-step downloading of a large 264MB zipped file containing Joel's original 64 audio quitting lessons, 11 hours of listening. Depending on your Internet connection speed, the download time may take from 30 to 60 minutes. All you need to do is download the file, unzip it and load the individual (unzipped) files into your MP3 player. Our thanks to David King, who at 42 days into his own recovery created this zipped file in December 2009.
---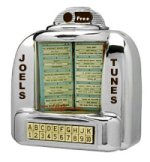 Joel's Jukebox
This link to Joel's Jukebox takes you to an extremly fast online MP3 audio player that allows for easy listening of Joel's audio stop smoking lessons. Our thanks to HWC for building this page.



---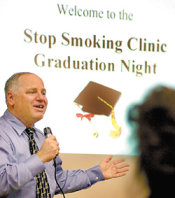 ---

© Joel Spitzer 2015
Page format last updated on January 16, 2015 by John R. Polito