Turkey's Triumphs
Messages from Cold Turkey Ex-smokers Who Quit Smoking for at Least 1 Year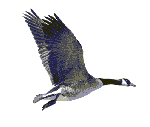 Did you stop cold turkey?

100% nicotine-free for an entire year?

Share Your Victory Message
Recent turkey's triumph victory messages
#753 - 01/01/17
Couldn't let this day go by without saying thank you to WhyQuit for giving me the knowledge and encouragement to give up nicotine.
Three years ago I found your web site and began the journey that has changed my life. Cold turkey works. NTAP has become my motto and I have remained nicotine free.
Let me encourage all the new-bees. Stay committed and you will win. Read and re-read the web site as knowledge is power. Days become weeks and weeks become months --- each day becomes easier.
I remember the day when smelling a cigarette became nauseating to me. What a wonderful day!!!
Bud
North Carolina
#752 - 12/23/16
One year free on New Years day, Joel, after 26 years smoking. I stuck to my guns. Thank you kindly. Peace and happiness and a happy Christmas, sir, from Ireland.
Glenn Kavanagh
#751 - 11/25/16
I smoked for 22 yrs about 1.5 packs a day. I didn't want my little girls to see Mommy sick or die from Cancer. I read all the stories, and psyched myself up. I studied everything you have on this website. It's been almost 7 yrs. and I'm feeling great again. I quit cold turkey and with one hour at a time in the beginning, to one day, etc.... I have victory and have overcome the horrendous addiction of nicotine! God gave me strength when I asked for it.
If you, the reader really want to quit smoking for good, just look to Joel's advice. It works! He helped me tremendously and I vow to NEVER TAKE ANOTHER PUFF!
Sincerely,
Brenda 49 yrs.
#750 - 11/17/16
I smoked 1 to 1.5 packs a day for 22 years. I'd tried quitting close to 20 times, but I always relapsed. The last cigarette I smoked was on February 2nd, 2014 at 11:30am, thanks in large part to this website. Now almost 3 years without nicotine, the biggest benefit I've experienced is one I didn't expect: a decrease in stress. I've removed an entire schedule from on-top of my actual daily schedule, and I have so much more energy and time to spend with my wife and kids.
I used tools to stay quit. I tracked quit days in a calendar that I had made in Excel. About two weeks in, I realized that I needed an outlet for the increased agitation/aggression I had now that cigarettes weren't a part of my day. So I paid to enter a half-marathon that was three months away, even though I hadn't run a mile in my adult life. The training program I followed had me running 4 times a week, and that turned out to be just the diversion I needed. The final tool was reading your website – it finally hit home that if I smoked even one cigarette, I'd relapse.
When I crossed the finish line in May, I was actually more proud to be 3+ months smoke-free!
Thanks so much,
Scott
#749 - 11/05/16
This website was the best thing for me. It gave me both the motivation to quit as well as the knowledge and tools. I was a pack to pack-and-a-half-a-day smoker from 16-34 years old.
I have not had a puff in 10 years. Your explanation of why no nicotine replacement and your description of what to expect after quitting were so helpful. When cravings hit, I would do breathing exercises and read the heartbreaking stories on your website about people who died from smoking. You are saving lives and improving the quality of life of so many. I wish my husband would quit. He has already experienced very bad health consequences from smoking. It is so frustrating but I don't say anything because I'm worried it will backfire and he will smoke more.
Thank you for your important work!
Julie
#748 - 10/31/16
I'm 2.3 years smoke free, thanks to your website and thanks to all the fellow cold turkey quitters. Easily one of the best decisions of my life. I quit on my birthday two and a half years ago when I was 28. I tried several times prior to this and failed. I have to say that finding your website was the best thing ever happened to me. I've taken your mantra "NTAP" and used it to both quit smoking and keep me from going to the casino - "Never Go To Casino - NGTS". Your website has been beneficial in several aspects of my life. My wife has also been great support. Thanks much.
SM
PS: I hate the smell of smokes now (never thought I would say this in a million years :D)
#747 - 10/06/16
I'm from Romania. I smoked 2 packs a day for 23 years. I tried quiting all possible methods along the way. With the information you offered in such a structured way, I did it. I prepared myself and I was enough motivated by understanding why we smoke. From my point of view, this is the most relevant information you present us. I stopped for 1 year and almost 2 weeks and I'm confident that I will NEVER take another puff. Now I feel sorry for smoking such a long time.
Laurentiu
#746 - 10/05/16
I was 31 when I discovered that I was pregnant with my first child. My fiancee and I were not trying but we were very happy nevertheless. I had smoked for 13 years and had tried to stop before but I could only make it for 4-5 days before starting again. I have watched family members die from lung cancer but seeing them suffer wasn't enough.
I thought about the baby that I was going to bring into this world and how he deserved to have a healthy life. I thought about how my smoking could affect his development and cause him to be born addicted to nicotine and having to go through withdrawal. I thought about him suffering from asthma or upper respiratory infections from my second hand smoke. I thought about how my life would be shortened and that I might not be around when he needed me (and even when they are older, they still need you). I always thought about my smoking affecting only me but being pregnant made me realize how that was not true.
I wanted to quit for me but the reality is that having another reason to quit made that possible. I have been smoke free for almost 15 years. Both of my parents quit too so that their grandchildren would not be affected by second hand smoke. They had smoked for 40 and 50 years respectively. Even though they are at higher risk to develop lung cancer than a nonsmoker, they feel much better overall, are more active and have more money to spend on whatever they wish. If you can't do it for yourself, do it for the ones you love. There is no bad reason to stop smoking and it is never too late to have better health.
Kristine
#745 - 09/30/16
My story is not so courageous as many of the other folks who have quit on there own. May 22, 2015 is a day I will never forget.
I had gone to bed and around 2:30 AM I was awakened with the worst pain in my chest immaginable. I told my wife to call the ambulance as I think I am having a heart attack.
Once the paramedics arrived and started working on me I died. They had to use the paddles on me to bring me back around. Now they managed to get my heart beating but I remained unconscious for the time I was being transported to the hospital. On the trip I again flat lined and had to be paddled again. Once I arrived at the hospital I again went flat line on the operating table. The cardiologist told the staff that she needed my heart to start on its own after a stent was installed. Luckily it did and I was sent into cadiac intensive care.
When I came around and got my senses back the doctors explained I had lived through the widow maker. The artery that carries 60% of the blood to my heart was 100% blocked. They told me the main cause was that I had been a smoker for 50 years. My mind was made up at that point and I have not had a cigarette or any tobacco since. I am at 1 year and 4 months.
During my rehab time at home my wife developed shingles which was a direct result of stress caused by my heart attack. She was in so much pain that she couldn't get up to go outside and have a smoke. So we have both been off of the tobacco now.
My heart is severely damaged and although it is improving it will never be 100%, I have developed Type 2 diabetes and have had some major issues with that, but I will persevere and stay on course.
I have to go to a cardiologist twice a year for follow up and other testing which must be performed. I have had echo cardiograms, muga scans, stress tests, constant poking and prodding and now with diabetes it gets even worse. Now instead of once a year visits to your family doctor you have to go for full physicals every 6 months and of course extra blood monitoring which just adds to the poking and prodding.
I don't want to sound preachy but if my story gets even 1 person to rethink thier smoking habit then it was worth writing it down. Thanks for giving me a place to tell my story.
Bob
#744 - 09/19/16
Just wanted to say thank you for your wonderful website. My mom died of lung cancer in 2009. After 30 years of smoking, I knew I had to quit or I'd probably suffer the same fate.
It took almost 3 years after my mother's death to muster up the determination to finally quit. I started out with the lozenges and about 4 days in, I found your site. I read and read and read some more and by the 2nd day I decided to go the cold turkey route and threw the lozenges away. That was April 28, 2012. I haven't had a drop of nicotine since, and I owe a huge part of my success to your site.
Reading your site religiously helped me through the first 6 months which was the hardest part of my quit. Understanding my addiction, the changes my body was going through, as well as why and when the cravings would occur were a tremendous help. Knowledge is power!
Back in the early part of my quit, I fought the urges by reminding my "executive assistant" that I no longer smoked. And as I've progressed in my quit (having grown confident and a little less diligent than early on) one thing that I keep in the forefront of my mind whenever stinking thinking tries to convince me that one puff won't hurt - "NEVER TAKE ANOTHER PUFF."
What I never knew with my previous 3 failed attempts at quitting was that one puff could reestablish my addiction. That is one of the strongest lessons I took away from your site and why I will stay committed to never smoking again. At this point, I don't even miss cigarettes anymore - at all. I never ever thought I'd see that day. Anyway, I really just wanted to say thank you very much for your wonderful site. Every person that I encounter who wants to quit, I direct to your site. It is literally a lifesaver.
God Bless and thank you,
Janeen
#743 - 09/07/16
I am a man of 56 years and smoked since my mid teens. I had tried everything from: Chewing gum
Hypnosis
Cold Turkey
Will power
Tablets
Plastic cigarettes
Blah Blah Blah
Then one day I was so feed up with smoking and costing so much money. Add to this that my hair and body had a vile stench to it through the tobacco. So I goggled quit smoking and I found your site.
Well 1st September 2011 I had my last smoke. A massive thanks you from me my family and most of all my 5 grandsons who want to see granddad for many years to come.
Paul
#742 - 08/18/16
I just wanted to send a note thanking this group for helping me quit smoking. Today marks my 5 year quit anniversary and in the beginning I used this website daily ... ok hourly to help me quit cold turkey. It was the hardest thing I have ever done but the resources on this site helped me tremendously. I especially like the quitting timeline. I have been nicotine free, cigarette free without one relapse for 5 years so thank you for helping me reach this goal!
Sincerely,
Leeanna
#741 - 08/15/16
Hello John. I hope your doing well. You might remember me – Carl from Winston-Salem NC. I went to high school with R J Reynolds great grand-kids. (they're all dead from smoking related diseases). Reynolds tobacco came to a senior year HS assembly to teach us how to smoke responsibly.
Thirteen years ago I attended your Saturday class at CofC. Learned – set a date – read something from whyquit every day. No patch go gum no crutch - I followed the plan, and I've been free for all these years. Never took another puff.
My cardio Dr said that if everybody did what I did he would have to get another job. You gave me the tools that saved my life – I just put them to work. It took COPD, chronic bronchitis, 11 stents, 5 artery bypass and your class but I'm free 13 years.
Carl
#740 - 07/25/16
I just want to say you saved my life!! I read every single day out of your website. There was new information daily every time I read into it. It took me over a year to get through it but that's what kept me from picking up another cigarette and it's been 14 years since I've had one.
I can exercise now and I can sit through a 2 hour movie at the movie theatre which I hadn't been able to do that in over 30 years. I feel better than I've ever had in my life. I'll never forget how I was down to my last breath 14 years ago. I know if I had continued I wouldn't be alive today and I'm only 50 years-old.
I couldn't even walk from one room to the other without coughing and feeling exhausted. I would try catching my breath but instead just wanted to pass out from the lack of oxygen. My Dad would hangup the phone on me because he didn't want to wait for me to catch my breath as I had to walk into another room for privacy. Also, at the time, when I did smoke I would walk with co-workers and they would hear me trying to catch my breath and how I was breathing extremely heavy just wanting to pass out and they would ask if I were OK and I would say yes with an embarrassed look on my face for still having those cravings to smoke another cigarette.
I was only 110lbs so I was skinny and by far not even close to being overweight. Both my kids died of cancer so I do of course pray my smoking didn't participate in their deaths but I'll never know. I just wanted to say thank you at the bottom of my heart for giving me my life back.
Sincerely,
Eileen
#739 - 07/06/16
I don't know how, I must thank you but I feel like its my responsibility to tell you that I recovered my addiction only because of your site. Tobacco was my life. I started at an early age, 13-14. I can't blame anyone but me but I was under the impression that doing this was mature and cool. As it became an addiction I realised it's not. And I did terrible things. I used to steal money from my parents to buy it.
My own friends whom I trusted betrayed me. All they wanted was money from me. It led to more and more addictions. Suddenly depression and hopelessness took over me. I was a waste on the earth with no worth at the age of 17. I was ready to quit not my addiction but my life. It felt like the only option. I was embarrassed of everyone knowing of my addiction, and they were of no help. All they did was to make me feel ashamed of myself. Then, in those darkest times, I found your site.
Stories there revitalised me, it gave motivation and strength to recover and also the methods of quitting. Before that all it felt was that its too late. But it was you who provided me with motivation and I thank you for that. So at last I did what should have been done a lot earlier. I quit at last.
I realised that motivation is the biggest factor in all. it can make a man come out of any problem and I took it as a lesson learned and now I am free just because of you and Joel. Thanks again. Now I am 20 and have improved a lot. Though the damage was done I am strong enough to face everything after my addictions were gone. And I will keep visiting this site forever and will always try to enlighten others, as you did towards me. That's the main motto of my life.
SL
#738 - 07/06/16
Wednesday 22nd July 2015 8.00 PM The night before my family and I left for our holiday to Spain was the day I decided I really smoked, the day I realised I was really hooked, owned up to the fact I was really struggling to breath at times and was also the day I decided it was time to give up smoking for good.
I was 45 years and 7 days old, I'd been smoking on and off since the age of 15 but somehow never really admitted that I smoked to myself let alone anyone else. I'm not a liar or an untrustworthy person in any other aspect of my life but where Ciggies were concerned I was really devious.
From the age of 15 to 23 I thought it was relatively cool to smoke and did so in front of family and friends unashamedly. At the age of 23 my wife and I had our first child. I must have "gave up" smoking at this point, as this is where I feel my dirty secret started and really the lies and dishonesty started.
To my family and friends I no longer smoked, I'd given up. But in secret whilst nipping to the shops, when left alone, I would smoke. Then eat a packet of mints or strong smelling cough sweets, probably rub some lavender from a bush in my garden on my fingers and con the world, including myself, that I didn't smoke. I suppose I didn't want to let them down by admitting that I'd started smoking again. My dirty secret, how sad was I?
By the age of around 37, I actually did stop smoking and started using nicotine lozenges. They did work. I didn't need to smoke anymore. I just couldn't give them up. By the age of 44 (7 years later!) I was still hooked on them. And where I had placed them in my mouth, throughout the day / months / years, my gums had receded to the point where I needed to have 3 of my teeth pulled and implants put in their place. Also because of the amount of sodium in nicotine lozenges, I'm guessing but maybe this is why my blood pressure was really high? I realised that the lozenges were really bad for me so I gave them up and started smoking again, although it wasn't 4 or 5 cigarettes a day, now it was 10 to 20 because I had developed a 12 a day lozenge habit.
I have read maybe on the internet somewhere, maybe even on WhyQuit that who in their right mind would give a heroin addict heroin to help them give up their heroin addiction? Why do we then think it's a good idea to give nicotine addicts nicotine to help them with their nicotine addiction? It's absolutely priceless but the tobacco companies have got to make their money somehow. I was just too addicted to see it. I just followed like a sheep.
Too cut a long story short I have managed to stay smoke and NRT free now for nearly 1 year. It was hard for me at the start as I couldn't tell anyone I'd given up smoking because no one knew I smoked. So, all my support initially came from the internet and books. Of course my wife knew I smoked and was only too happy to learn that I had actually given it up finally, but was very hurt that she felt I had lied to her. I tried to explain that I hadn't just lied to her, I had lied to myself, most embarrassingly for bloody years which was pathetic.
The quit was easy at first. It then got quite emotional. I felt that I had really lost a good friend. I struggled to sleep for around a month or so. I have struggled with my digestive system (apparently the "inoffensive" drug nicotine plays havoc with peoples guts, not that well documented but the info is out there). I have put on a few pounds which I need to shift for sure. The upside of quitting is massive though. I run my own business and thought most of my "stress" came from this. Rubbish.
My stress came from smoking cigarettes, thinking to myself is this going to be the one that kills me? Is this going to be the one that takes my leg? Is this going to be the one that finally closes the artery? Is this the one that gives me lung cancer? Now I've stopped smoking my stress has largely disappeared. Life is good. My skin looks good. I'm still bald but hey ho! My blood pressure is back to normal. I can breathe, and most importantly there are no more lies.
Unfortunately the tobacconist I used to go to isn't selling as many mints these days but the lavender bush looks healthier than ever! Thank you to all at WhyQuit for your help over the last year, and a massive thank you to my wife.
Kind Regards
Jason
#737 - 06/28/16
This is nearing my 10 year anniversary and to all those who are deciding whether or not they "can" quit or have just quit and are struggling, I want to encourage you. Worrying about cigarettes are a thing of the past, there is a life without nicotine and it is great! Take it one day at a time and reward yourself for each milestone you've hit. Be proud of every small accomplishment because it will lead you to a healthy, nicotine free life.
I never have cravings and actually have nightmares that I started smoking again. I remember when quitting was a nightmare to me and now the thought of a relapse has become one of my worst nightmares. I do not fear it though because I know all it will take is one puff, so knowing this, I can overcome and continue on for another 10 years. My original post is below.
P.S. I hand out the WhyQuit pdf cards to anyone I come across that is trying to quit and promote your website. I have learned that cold turkey is the ONLY way to successfully quit!
291 - 06/16/09
I've tried to quit smoking for over 2 yrs with no success. After searching the web, I found Joel's Library and could not stop reading. I was amazed at what I didn't know about smoking and I promised to quit the next day. Well, 6 months later, I finally did it. Please don't give up if your first try doesn't work, keep trying until you finally do it. It's worth it.
My husband was diagnosed with cancer and the holidays were around the corner, but I knew I had to do it to live a long and healthy life for my family, especially if something would happen to my husband. When I had my withdrawl moments, I would throw little fits, like yelling and hitting a pillow to get my aggression out, or I would go into another room and just pray for God to comfort me. It was only hard for me the first month or so, then you start to get used to life without cigarettes. I loved how great I started to feel, no more headaches, and my sense of smell came back in full bloom. My husband fully recovered and I got pregnant soon after!!
I always wondered what people who don't smoke do with their time, for example, what do non-smokers do after dinner to relax, or what do they do if they're stressed. I've learned that they don't depend on cigarettes for anything and you actually have less stress when you quit. No more worrying about your next cig break at work or making sure you dont run out of cigarettes. Not to mention the money you save when you quit.
Just please try and keep trying, because its so much better living without that addiction. It will be hard the first week, but trust me, it does get easier with every day that goes by!!
Thank you so much Joel, God bless you for how many people you've helped.
Windy Shirley
#736 - 06/06/16
I just had to drop you a line, since it has been over 10 years since I quit smoking. I had smoked for 46 years and I can't tell you what a new life I discovered once I quit smoking. I am happier than I have ever been. I am relaxed and at ease. I read your website for many days before I actually quit but since that time, I have never even come close to a puff. I have the addicts prayer still on my refrigerator. My health has returned to completely normal breathing and I exercise on a regular basis. Because I quite, it made it quite easy for my daughter to quit as well, around the same time.
I just had to thank you for my new found freedom.
Dianne
#735 - 06/04/16
I started smoking at age three. I have two older brothers who would smoke and I'd join them (so I wouldn't tell on them). But I started smoking regularly at 15. Now I'm 39.
I was fed up with coughing, especially in the deer woods, and mornings. I would cough and hack up some nasty stuff. After COLD TURKEY ONE YEAR AGO, I feel sooo much better.
Actually the first week was hard, very hard, but with each day the less I wanted a non-filter camel, which I was at 2.5 packs a day before. By one month I was in the clear. Now all I think is why did I ever even smoke. I was the guy who would never quit smoking. If I can, I think anyone can. Just stick to whatever made you want to quit in the first place and good luck.
Charlie
#734 - 05/31/16
June 9th will be four years of no smoking for me. Although I rarely even think about smoking anymore, for some reason this morning I wanted to let you know that your website helped push me in the right direction. I had tried all the other help aids before, The pill, patch, gum, inhaler. It was the cold turkey that finally broke the spell.
It was tough and somedays I just couldn't focus at all. I remember reading about the chemical nicotine on your site and I centered on it. I web-searched the chemical composition, what it was used for by the plants themselves and industrial use. I looked up old ads and antiques of nicotine based insecticides and the more I attached the insecticide with cigarettes the easier it got. I was able to place a short video in my head of imagining tasting a can of Black Flag at home and the taste and smell of cigarettes. I don't remember all that's on your site but wanted to share with you it was things like Black Leaf 40 and such that really drove home what Nicotine is … poison.
The second reason for my success. I quit drinking for a few years. Even today I rarely have a cocktail. I realized even though I had all the facts and willpower when I was sober; if I were to be around my friends (who like cocktails a lot) I would fall victim. It certainly made it easier. I know in the end it will still kill me. But hopefully I will last a few years more.
I am fifty now and have an 8 year old daughter. I hope to see her college graduation and even happily married with children. My odds have improved greatly and just wanted to say thanks for the information on your website and starting me on my journey of being nicotine free. Thanks!
Thank You,
Glen McKinney
#733 - 05/24/16
Today is the 2nd anniversary of my quit.
My phone app says I've saved £5600 but the truth is I've saved £10 a day. That's roughly £8 per packet of fags plus another couple of pound that some how disappear as soon as you leave the cigarette shop.
I make that a grand saving of £7300 amazing really. I've save money, got improved health and no longer stand outside in the freezing cold smoking a fag.
Good luck to everyone trying to stop smoking. It is possible I had smoked from the age of 15 through to 46.
I still visit why quit every so often and also tell everyone that wants to stop to visit this site.
Hayley
#732 - 05/15/16
I originally found the website around this time six years ago. What I liked most about the website was that there was a never ending archive of information that helped me to gain leverage on myself, and understand why I did what I did, and how it was affecting me. It was like finding a lost treasure.
The information just came at me from every direction and I was overwhelmed by it. There was a plan, there were certain ways to stack the deck in my favor, there was understanding and there was a reality about the website that showed me the consequences of smoking.
I really just wanted to say thanks for making this information available and I really wanted Joel to know that he helped me open my eyes to reality. Once I was able to separate the facts from my emotions, I was in control of my actions. I just wanted to try and give something back by way of my success and to say thanks. THANKS!!!
Thank You,
Cole
#731 - 04/04/16
On April 2, 2006 I actually really quit smoking. Thank you. After a Saturday night not unlike other Saturday nights, I woke up feeling horrible. But this morning in particular it occurred to me that I had done this to myself. And it wasn't fun anymore. I wanted to quit smoking so I searched online for some support.
When I found your page I saw pictures of and heard stories from people, young people, like me who were already sick or worse. I had always thought that the consequences of smoking happened in old(er) age. I spent several hours on your site that day And more would follow.
It took about a week to actually stop altogether. A week to stop but much longer to stop wanting to start again. But I'll always remember that you said it would feel this way. That you've said even after 20 or 30 years of not smoking you might decide you could "just have one" and fall back in the trap again.
I've not had a single puff for 10 years. My life is different for the better. After 15 years of smoking I did not think I could actually stop. And as a young person in my 20s I didn't particularly want to stop; it was your site alone that really made me pause and ask "why do I want to keep going down this path?". Stress relief? Weight management? Boredom? Everyone else is doing it? It just didn't make sense anymore. There are so many healthy answers to all of those questions.
Now I'm a registered dietitian and I can share my story and I can say I'll never take another puff. Thank you with my life I guess! Best wishes,
Jessi
Eat. Live. Be Well
Jessi. Bassett. RD
#730 - 04/04/16
I could never have made it through without Joel Spitzer. Just over 2 years now, and I still watch his videos now and then. The best motivator in the world to stay nicotine free!
Sarah Loffler
#729 - 04/04/16
I could never have made it through without Joel Spitzer. Just over 2 years now, and I still watch his videos now and then. The best motivator in the world to stay nicotine free!
Sarah Loffler
#728 - 03/28/16
Thirteen years ago today, I gave myself the most wonderful gift, the gift of a nicotine free life. As I started this journey, I was filled with many emotions, fears and doubts. But as I continued on, all of the uncertainty became replaced with success, pride and a noticeably healthier me. I am thankful that at that time I found WhyQuit.com and the education and support that I received helped me to succeed.
No, it wasn't always easy, but it is the most rewarding thing I have ever done for myself. My health and my life greatly improved once I made the vow to NTAP!
Sue Shine
#727 - 03/24/16
Just to say I've completed a year on the 20th March 2016. This year I turned 58. I was smoking +-30 a day. This is the longest I have been without a cigarette since I was 16.
I found this site on day 2 of my cold turkey quit. I'm sure it saved it. I read all the articles over and over. I still go back on crave days. I've only ever been a lurker though.
I stopped because of shortage of breath. Running to car in the rain and taking half an hour to get my breath back. This was after a heavy night out. I started a moderate walking exercise program when I stopped smoking. I'm now doing 6 kms briskly every other day.
My lungs have sort of recovered but still away to go. My hearing also seemed to improve over the year. I was struggling at social events to follow conversations but now it seems much easier.
I don't miss cigarettes. The mess, the smell, worrying if I have enough, getting a fix on time, ect. I'm so glad I have managed this quit so far. This is after trying everything over the years. NRT, hypnosis, gum, e-cigarettes, acupuncture, the lot. Never just cold turkey though. So thanks to family, friends and everyone on this site for tolerance and support. Educated Cold turkey worked for me.
Mark Pacey
#726 - 03/16/16
My Dad, my twin brother and I quit smoking the day dad was to have his open heart surgery due to smoking, October 21st of 2014. My brother and I just put them down and never looked back. We were both 51 at that time and had been smoking since we were fourteen. We now both have grandchildren. He has three and I have five.
Sure glad we did it although my dad still struggles to quit (my mom and sister smoke). I hope he gets his wish soon, as well as the rest of my family.
Gilbert Terry
#725 - 03/02/16
I just wanted to send you a note to say thank you for what you have been doing. Several years ago I wanted to stop smoking and I was honestly scared of what I would go through an I could not find any resources that would give me the full picture, until I came across why quit.com. Your site helped me to prepare for what I would go through, made me realise that I had to start to consider myself a drug addict and I needed to behave like one. I remember that on the evening of the 3rd of January 2012, at 11:35pm I walked inside after having my last cigarette and I asked my wife if she would support me if I stopped smoking as I would be going through withdrawals.
She said yes and she was great throughout the next month as I was going through the stages of withdrawal, only having to knock some sense into me once on the 4th day which I am very grateful for. It was a close one, I nearly went to go to the store to buy a pack but she asked me if I really wanted to go back to the start of it all and have to relive it. She and your website really helped me to get through it. In particular that nasty picture of the body showing what happens as a result of the poisons that you constantly ingest. That picture should be published on every pack of smokes.
So it is now more than 4 years since I have quit after being a smoker for 16 so this has been a 20 year journey for me, start to finish. I still want to smoke every now and then but it is at the back of my mind now, I barely think of it at all and I will never do it again. I am healthier, fitter and happier with my body than I have ever been.
I was referring your site to someone else who wants to quit and I realised that I never thanked you. You are doing what you are for free because you know how important it is for everyone to stop and that can often be thankless but I want you to know how much you have helped me.
Thank you
Anthony Poplett
#724 - 02/29/16
20 a day for 30 years and then I quit 3 years and two months ago. Cold turkey. And now all those demons are gone. The feeling that with out cigarettes my life would never be happy again - GONE. The stench of smoke on my clothes and the wallpaper - GONE. The fear of long distance trips without a fix -GONE. MOST importantly the desire to light up when I'm stressed or socialising - GONE. I no longer romanticise the weed.
I won't lie, the quit wasn't easy and the road was a long one. All these stories about deciding to quit and miraculously never desiring another puff are bunkum imo. Do not keep the company of smokers, and have a couple of pictures of diseased lungs dotted around the place, along with a video on your phone of someone with COPD hooked up to oxygen. Every time you feel overwhelmed with the urge to smoke, have a look at those - this could be you. Such emotive things help.
The freedom is inexplicably good and when I see smokers I actually feel incredibly sorry for them. One of my pupils at school asked me one day why you never see old people hanging around smoking at bus stops in London? The answer is obvious really, isn't it?
Stuart
(London UK)
#723 - 02/19/16
I quit smoking cold turkey on Friday of Labor day weekend in the year 2013. I'm currently at 2.5 years. This 2016 Labor Day I'll be 3 THREE years. I quit smoking because I am a mother of 4 children and want to be around my soon to be 9 grandchildren.
I am a 49 year old Africa American, I love myself and I don't want to be walking around looking old and decrepitated with the old woman wrinkels around my mouth, sunken-in jaws and smelling like a carton of cigarettes.
Since I've quit smoking I smell and taste better, I'm less fatigued, I sleep better, and my health is in fair condition. I get compliments about my facial skin on how great I look. Although I have other health issues, smoking is one that isn't on my list anymore. However I still do crave from time to time. I remind myself of why I quit in the first place☺and that makes me proud. I absolutely love saying that I am a former smoker (past-tense).
Myra D Clark
#722 - 02/18/16
I give this site credit in public, but just wanted to thank you directly. I tried to quit dozens of times before I found this site. The information here really helped me properly direct my will power and gave me answers to my inner addict when I quit for the last time.
I am healthy and have been smoke-free for 4.5 years.
Thanks!
Jesse Woods
#721 - 01/12/16
I have only recently discovered your website. I am overwhelmed by the volume of info available there. I have no doubt that many, many people have complimented and thanked you for your efforts. Well, I am another in line to say how remarkable your thoroughness is. I thank you indeed for this site.
It will be 12 years to the moment, this coming September 14th at 1:07pm that I no longer allowed myself to be a slave to a faceless corporation, whose only concern was to entice me and keep me hooked on smoking.
And what a smoker I was, starting at 21 to impress an older girl I was sweet on, continued until I was 55. For those past 12 years, I smoked 15 packs a week. When I did the math, I had roughly smoked $132,000, that could have been put to my retirement.
As a research scientist, I pondered how I would quit, if I ever contemplated doing so. I hadn't ever made the effort and my, then, ego would never have allowed me to do it more than once.
On that September afternoon in 2004, I Stood in the doorway of my lab and said, 'THAT'S IT, no more!' I then walked to my smoking buddy's lab and stated that I quit and don't expect to see me for a while.
I then went to my coworker and said I am going to be taking a few days off and to let me know if there is any need for me to call me at home.
I went home, sat down, hyperventilating so much that I took a paper bag from the kitchen and breathed through it.In short order, I devised a plan, one that would keep me aware of the habitual actions of a smoker, you know the things a smoker does, the ritual, the handling, those sorts of things.
I chose the humble ice cube as my modus operandi, thinking that it's coldness and beginning size and progressive melting would keep me aware of it's presence in my mouth. I was a miracle, for me, a wonderous device to make my awareness keen.
Every time I felt like a smoke, I put an ice cube into my mouth and let it stay there, melting and diminishing in volume all the while forcing me to keep it moving around so I didn't have is sit in one place as it was annoying to feel it there.
I must tell you that in three days, I literally consumed hundreds of those damn things, I did not sleep because I could not do so. My head, virtually was numb from all of the ice I had, it succeeded in making me painfully aware of just how many times I was convincing myself that I had to have a cigarette. In complete exhaustion I fell asleep and slept for the next two days.
Regaining consciousness, I went through all kinds of terrible feelings and thoughts. I took me eight days in total to end a 34 year nightmare. I never touched another cigarette in all the years since. I have tried to assist many people to make their own attempts at quitting. At my age, I have also buried many loved ones and friends who have died as a direct result of smoking. Sixteen friends and family in just under nine years. Each passing makes me weep.
Thank you so kindly for taking the time to read this and my sincere thanks for your site. I will recommend it to all of the people I frequently meet online or in person who have a desire to quit. Kind regards to you.
Stephen Black
#720 - 01/12/16
I am Deepak Kulkarni from India. With the help of of WhyQuit, I stopped nicotine intake since January, 1, 2004. It is more than 12 years now. I am thankful to you for providing the right support in this journey. I am also taking the lead to inform many others to visit your site and leave tobacco once for all. Thanks again.
Warm regards.
Deepak Kulkarni
#719 - 01/11/16
Quit one year today! I thank the why quit site for providing the best support ever found on line. I think back to a year ago today remembering reading each day for several weeks three or four articles or watching videos to keep me focussed on the future and the final message "never take another puff " from each video and article eventually became my mantra. Thanks Joel !
Kathy Hickey
#718 - 01/10/16
I quit smoking cold turkey on New Year's Day 2015. That day I found the why quit site and read tons of stories, etc that helped me stay strong and never take another puff! After 12 months, I do still miss it from time to time, but I am so glad to be free of nicotine and the smoking habit that I am able to ignore any nostalgic feelings about it. Thanks for providing such a great online tool to help people understand the reality of continued smoking is most likely death, and giving people the knowledge about cold turkey quitting successfully.
Jessica Smith-Tarry
#717 - 01/06/16
When I stopped smoking cigarettes on February 5, 2004, I still chewed nicotine gum. Then I decided on my own to quit the gum around April 2, 2004. When I had physical withdrawal from that experience I was frustrated since I hadn't smoked for two months, but was feeling like it was the first day of my quit. I searched the internet and found Joel's library, which gave me the education I would need to never take another puff or dose of nicotine. That journey started April 5, 2004 and I have never taken nicotine since. By reading at WhyQuit.com and listening to others, I kept my quit going as weeks turned into months which turned into years. I never think about smoking now and my choice to not smoke is remarkably easy - I simply do not want to be subject to an addiction that I can't control.
Paul Jordan
#716 - 01/06/16
Thank you so much for the creation of your website. I have been smoke free today for 7 years and it was your site that helped me quit cold turkey. I also will never forget Deborah as she was a huge inspiration and encouraged me through her story and personal emails. RIP Deborah and to the others who shared their stories in order to help others.
Connie
#715 - 01/05/16
Back in 2003 I was looking for help to stop smoking. I would wake in the night washed with dread and fear of dying and knew it was because I smoked a couple packs of cigarettes+ every day.
Like thousands of people before me, and thousands after me, I found my way to WhyQuit. Well what a relief that was, right? So many people knowing what it was like all at the same time is key isn't it?
Twelve years later I still think about smoking. Not me smoking but smoking in general. How sad kids light the first one. How horrifically addicting they are. All the people that tried and failed. I feel blessed that I found WhyQuit in time. I hope. The length of time quit and the years (35) smoked and the quantity (2+ packs) smoked leads my doctor to want me to get a chest X-ray yearly now.
But I smell nice, my car smells nice, my house smells nice, I have a lot more money in my pocket and I can run and jump and throw my head back and laugh without coughing and gasping for air. Quitting is a win win win situation and I'd like to say to everyone "stay strong, take deep breaths and keep your eye on the prize."
November 28, 2003 Quitter,
Debra
#714 - 01/01/16
Another milestone ... 2 years and counting. Continued thanks to Joel, John and all participants at Whyquit.com. You guys made my success possible. NTAP. Thanks again.
Bud Laramore
#713 - 12/27/16
I quit smoking August 2014, last year as my 28th birthday resolution - thanks mainly to your website. I smoked for over 10 years since high school and always wanted to quit to make life for the better. The longest I went without smoking prior to this was for 3 months - this was when I was 19 and thought I had cancer from smoking because I was bleeding through my gums (lol). But as soon as I realized it wasn't anything serious, I took it back up.
I used to smoke close to 15 a day during the last couple of years before I quit. I tried patches, gums, cold turkey (without WhyQuit) and nothing seemed to work. Many a time I quit for 3 days, even 1 or 2 weeks. But nothing seemed to work for a longer period. I had long planned the quit on my 28th birthday, this time with an extra bit of determination (after my marriage). So I had one last puff on my birthday.
My cravings were so bad in the first couple of days and that's when I turned to the internet and looked at your Turkey Triumphs webpage. The success stories of many smokers gave me hope and inspired me to stay quit. And soon I read through a lot of material posted by Joel and John. Knowing what to Expect did the trick for me. The withdrawal symptoms I was having was a surprise no more, and knowing that the symtoms would go away given I stayed quit encouraged me to keep going. Not to mention the several benefits since the time i quit smoking!!!
Palpitations have gone. Headaches disappeared. Stress levels have lowered in general. I must say though the general quit timelines posted in most websites didn't work for me. I experienced withdrawal for longer than 5 months, whereas most websites called for symtoms to go away generally in less than 3 months. Just remember that everyone is different and every quit is different. Just remember to NTAP.
Also, I was discouraged a bit initially because I rarely saw victory posts from people in their 20s and 30s. But I realize now age is no bar to a succesful quit. Thanks to my wife and freinds for their support. Quitting smoking is one of the most important decisions in my life and I am determined to stay focused and keep the quit forever. Remebering just one thing. NTAP.
Regards,
SM
#712 - 12/23/15
Exactly one year and one day before I quit smoking after 20 years with a lot of unsuccesful attempts to quit. I was simply so fed up with smoking, so I just decided to smoke the last couple of cigarettes I had (was not able to simply dump those ....) and never bought a new pack. My method was cold turkey; and you site provided great support. For me, especially pointing out all the addiction induced behavioral patterns were invaluable; something e.g. Carr (I read both of his books with no effect) seemed not to cover in a way I could digest.
Dont get me wrong; I had a tough time to quit. On step after another; one day at a time is really the way to go. In January I worried about going camping (just not doable without cigarettes at the campfire) in summer. Doesnt help. What helped was a great quit smokign app, that held great motivation during the first 30 days; after that you are pretty much done. Sometimes I wish I had a cigarette, but thinking that through lets the wish diminish immediately. Brains hardwired after 20 years of nicotine; sometimes it just remembers, something.
Thank you so much; and to all people that are thinking about quitting smoking: Just do it. Try. Fight. One day at a time, cravings will get less and less, and will be easier to handle with time; until those are just a faint memory.
Thanks all; and I wish the best to all of you!
Christian
#711 - 12/14/15
I started smoking at age 11, and my father bought me my first carton of cigarettes when I was 14. I was a person who believed I would smoke for the rest of my life.
Then I began thinking about what it would be like to not cough my head off, to walk for a block and not be short of breath. I knew NRT was not the answer, I had tried the patch for 3 months and just craved cigarettes so much and my nerves were just insane.
Then I found WhyQuit, offered up a prayer, threw out the cigs and followed the instructions as given. I watched videos and read all the material and each time a craving washed over me I would say to myself "Of course you want a cig, you are an addict but you are an addict who no longer smokes and this craving will pass."
Nothing has been bad enough in my life to smoke again, not grave illness of loved ones and myself, not family deaths, not a car accident, not some weight gain. And here I am today 18 months nicotine free, with a peace and calmness I have never known, 35 pound thinner, I no longer cough, I can take deep breaths, I'm back on the road to health from grave illness, and not a thought of smoking pops on my head. If it did I would say "of course you want a cig you are an addict, but you are an addict that does NOT smoke and this craving will pass" and I would go to Why Quit and read and watch videos and know that THIS WORKS, I GUARANTEE YOU THIS WORKS!!!! I just had my 70th birthday in October (smoked for 59 years) my quality of life is very good. It is never too late to stop.
Tracy C.
#710 - 06/08/15
First of all, I would like to apologize for my English. It is not my first language. 5 years ago after long night drinking and smoking, I woke up with a massive hang over. I then could smoke for 2 days. I realized that if I couldn't smoke for two days why shouldn't try it for one more day. That was when I searched the internet and found your site. You website is my goto source whenever the crave hit me. I have tried almost every method available in order to quit but none of it work for me. I even had the patch on my arm and smoking at the same time.
One sentence that change my life forever is from your site. I couldn't remember how exactly it is but it is something like, if your car broke down in the rain, smoker will get out of his car and smoke first before doing anything, while other try to fix it as fast as they can. This hit me that smoking doesn't give me anything. It's only take away something from me all the time.
Thank you so much for creating this site. You at least save me.
Best regards,
Grasoon (Thailand)
#709 - 05/24/15
Today I reached my one year smoke free. Whyquit is an amazing site and I recommend it to everyone. The testimonials have been a valuable tool in helping me on my journey.
Wanting to be on your cold turkey board of quitters has also motivated me to succeed. I have counted down the days until I could join your 1 year quit board.
I have smoked from the age of 15 and now finally at the age of 47 I am free of this awful 20 a day addiction.
Good luck to everyone on this journey. You can do it.
Hayley
#708 - 04/17/15
April 23, 2015 will mark 10 years nicotine/tobacco free. A hell of a long time and life regained since my last puff. I owe it all to your site. It was 10 years ago that I decided yet again to quit smoking this time by the patch. I went a few weeks wearing the patch 24/7 and not smoking cigarettes, it felt pretty good and I thought this time I had done it. I peeled off that last patch and went to sleep confident that I had quit smoking. I awoke to a terrible headache and a deep need for nicotine.
I had previously cleansed my place of all nicotine products and paraphernalia so I got dressed and headed out in to the world to find a fix. I didn't have to go far, just into the parking lot to find a half smoked butt. I seized it greedily and went into my truck to use the dash lighter. I smoked that dirty little butt down to the filter and got my buzz and then it hit me that I had yet failed again. I wept bitterly.
I decided it was best to go at it again. I bought more patches, slapped one on and went to the office. It was a Saturday and my normal paperwork day, so while sitting at my desk I thought about the morning events and did a little online research about quitting and the patch. Eventually this brought me to your site.
I spent the next 5 hours reading thru your material devouring all the info I could. I sent you an email with a comment/question fully expecting no response. You sent me a reply within an hour and it absolutely floored me. I peeled that patch off my arm tossed it and the rest of the box in the garbage and have never looked back. Your message resonated so deeply in me that after the 3rd day I never did get another craving, ever. The sight and smell of cigarettes are repulsive, coupled with the cost and known health effects. I know I will never be fooled again.
So in the past 10 years I have reinvented myself and my activities. I ran many short distance races, the longest being a half-marathon, I play in a rec co-ed softball league, I back country hike and camp.
I joined an organized men's soccer league, (I played in all my youth) and still play to this day, (practice tonight). I began road cycling and ride to this day as well, In Canada we have a cycling fundraising event for cancer research, The ride to conquer cancer, 200km ride, I ve done this 4 times raising over $10000.00 in memory of my dad who died from cancer complications, ( he smoked for 35 years, I stole a drag off one of his smokes for the first time when I was 9).
Keep doing what you're doing and thanks for your efforts,
Best regards,
Steve Hassel
#707 - 04/01/15
I quit smoking 14 months ago after doing a pack a day for 46 years.
The first few days as a non-smoker were awful. Like others who have commented here, I felt like I had lost my best friend. But gradually the desire to smoke got less intense. And I think I gained some self-respect during the process.
Quitting smoking was the hardest thing I've ever done by far. But every day I'm thankful that I finally had the will power to quit.
H.D. Stearman
#706 - 03/24/15
I Quit smoking exactly a year ago on the 24th of March 2014. However I found this site 3 weeks after quitting. The knowledge on this site made me understand the Law of Addiction which has helped me to protect my quit. I've also come to appreciate that most of the information in Joel's library also applies to actual life situations. To make the best of any duty, career, profession, business, assignment etc you have to take it One Step/ Challenge At A Time just as in smoking cessation.
Also, the anxieties associated with most challenges in life generally dissipates with time especially when viewed with knowledge and a positive attitude just as in smoking cessation.
Throughout this year I have had challenges in my business, profession, family, finances etc but have survived without cigarettes. In fact, I've been witnessing gradual but good improvements in my heath, profession and finances as, over the past few months, I've become more focused and productive. Yes I put on some weight, but I have developed a lifestyle of healthy eating and regular exercise which has helped me shed most of the weight and generally improved my health as I have not had any medical condition or gone to the hospital for any ailment in the last year.
I noticed recently that I seem to have developed some renewed energy. So, since January of this year I stepped up my runs from 180km a month to 240km a month, with energy to spare after my run. I like thinking about cigarettes for what they truly are as it helps me to reinforce my resolve to NTAP. It's been an amazing journey of knowledge and self discovery as the knowledge I've gained from the rich library of this site has truly impacted positively in every aspect of my life.
During this year I have spent several sleepless nights in the office working on diverse design projects without smoking, attended several marriages without smoking, did summer holidays in Houston without smoking, changed several flat tires without smoking etc and will be treating myself to Easter holidays in London without smoking with the money saved from not smoking.
I am truly grateful to everyone on this site, as reading the struggles of the newbies reminds me of a situation I don't want to be in again. And reading about the tales of the longtime quitters gives me hope to hang on for a comfort I wish to reside in. Thanks to Joel, John and my special friend Joy for being there for all of us. Am still taking it ODAAT and loving my freedom. NTAP, ODAAT, 1=ALL. I WILL NOT USE TODAY.
Chima Ezekwem
705 - 02/25/15
It's been over 11 years since I discovered your site and quit ... the secret is to "Never Take Another Puff" ...
My quality of life has improved 1000% and I have not felt this good in years.
I did initially put on weight but the new energy I got after I quit helped lose it, and I lost the weight by partaking in sports that I really enjoy (golf, squash, swimming etc).
Over the past 11 years I have been through some really tough times ... a divorce, really tough business conditions etc. I did think about smoking occasionally, but never did and I survived the situations.
Thank you for your site and your good work. I often recommend your site to friends and family who are trying to quit.
The only way to quit is one minute at a time and these become days, weeks and years. My mantra has become NTAP.
Thank you.
Fergie6six
704 - 02/24/15
Hi everyone :-) I quit smoking just over 3 years ago. I did so without warning after visiting the dentist and being told my teeth, gums etc were in a poor state of health and he was concerned for me and any oral cancer risks. Anyway that was enough to make me see my life was in danger if i continued to smoke.
As I do not wish to die from a stupid, non-beneficial addiction I never inhailed another discusting smoke and never will again. It is a matter of life or death and only 'your' decision how much you value your life. I hope you have already had your last cigarette!
Jason
#703 - 10/20/14
Today, it's been exactly a year that I am totally SMOKE FREE! Not even a small puff since 20 of October of 2013!!! I'm so incredibly proud of myself, I cannot believe that this time I'm writing this myself, after SO MANY that I read and every one of them put me closer to my objective.
I'm 29 years old, I smoked since I was 14. Not even a day passed since that time that I didn't smoke, and during the last years almost 20 cigarettes a day, EVERY DAY!
When I was 25 years old, my Mom died of lung cancer. She was a smoker too and she "loved to smoke." Even after losing my mum to cigarettes I continued smoking the next 3 years. Last year, I finally made the step and I started on of the hardest and most compensatory journey of my life. I was a normal Monday, normal day, I woke up, took a shower and prepared to go to work. I felt that it was the DAY, it was the time, and I haven't smoked since.
I must admit It was one of the hardest things on my life. But I must say, that it IS POSSIBLE!!! And it becomes so much EASIER!!
I must thank WhyQuit.com. I couldn't have made it without all of you, without all the articles, all the support, every little piece of information on this website, as it helped me to get through this.
THANK YOU!
One word of advice to beginners out there. Educate Yourself!!! Education is freedom!! Everything is a lie, you don't like to smoke, you are an addict. Education and willpower. That's it! Good luck.
Tiago
#702 - 01/19/15
It is 18 months now since my last cigarette (cold turkey) which in my opinion the only way to go as I have tried many different ways and within weeks I was smoking again. I smoked 20 pack per day for 54 years and now I have never felt better in health can now walk miles without struggling for breath.
Andrew Bain
#701 - 01/16/15
In January of 2014, I got the flu, and on January 16, 2014, I didn't want to smoke and then just kept going. I searched the internet for information about a recovery timetable and found whyquit.com. From there I informed myself, found the additional resources of FFN http://whyquit.com/ffn/index.html and Turkeyville https://www.facebook.com/groups/whyquit/, and read both Never Take Another Puff http://whyquit.com/joel/#book and Freedom From Nicotine the journey home http://whyquit.com/ffn/index.html and maintained my recovery for a year so far. Knowledge has been and is my recovery method.
Michael Gage Peterson
---
Read additional victory messages


Created February 11, 2005 and updated January 2, 2017 by
John R. Polito