Turkey's Triumphs
Messages from Cold Turkey Ex-smokers Who Quit Smoking for at Least 1 Year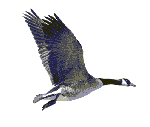 Did you stop cold turkey?

100% nicotine-free for an entire year?

Share Your Victory Message
Recent turkey's triumph victory messages
#777 - 09/21/17
I just remembered, I never did come back and say thank you for helping me off nicotine. I have been off it at least two years now. Losing count is definitely a good thing. I watched Joel's daily youtube video and he helped a lot. Sorry Joel, there were times I could have almost punched you because I was so pent up, desperate, and your arguments being correct just sort of taunted me.
I hated the cold turkey approach, it felt draconian. Nothing personal, my brain was hating you for taking my nicotine away. As the days went by though, I realised that what you said made sense but it didn't enrage me. You helped me understand what I was going through, understand the addiction, realise that I was an addict in the first place and what that meant.
The lesson that struck home most for me was "the perfect cigarette". That was when I realised just how pointless smoking was and how I was only kidding myself that I liked it. I still fantasise about it now but I fantasise about winning the lottery too! Anyway, from the bottom of my lungs, thank you.
Gordon Keenan
#776 - 09/09/17
Today I have completed 5000 days of smoke free life. With the help of WHYQUIT, I left smoking on 1st Jan. 2004. I was 25 cigarette per day addict before above date and that too for 22 years. Now I also practice Yoga since last 17 years and all in all my health is very nice with combined effect of both. All this could be possible because of you and Whyquit.com. Thanks a lot! Warm regards,
Deepak Kulkarni Pune
Maharashtra, India
#775 - 08/20/17
Hi. Just wanted to say thank you to this site for my quit, ten years so far. It was the info and testimonies on this site that helped me understand my addiction and what to expect when I stopped. Keep up the good work. Thanks again,
Dave Parsons
England
#774 - 08/05/17
I remember sitting in my office stumbling across your website somehow and being shocked by all the people who died so young from smoking ... many very close to my age. Some of the stories were hard to read and the pictures hard to see, but it was EXACTLY what I needed. No doubt about that. I didn't quit that day, but very quickly after. I couldn't get those images out of my mind. I put out my last cigarette in the morning on August 5th, 2010. That was the best decision I ever made. I have never regretted it. Your site was the reason I quit. I remember you every year. I've never had even a puff in seven years and I never will ever again. As always, thank you for your site, the education, inspiration and motivation to help me NEVER TAKE ANOTHER PUFF!
***Special thanks to Joel. In those early days, your videos were what got me through. I think I watched all of them. They made ALL the difference! and I truly thank you for your work and time and education!
Grateful each year,
Sarah
#773 - 07/31/17
I quit about 8-9 years ago using your website and I have referred many friends in your direction. The knowledge of what was physically/mentally happening during my quit was invaluable to to my success.
Keep up the good work! You're saving lives.
Thank you.
JaimeLyn O'Hara
#772 - 07/02/17
Not since I was a child in the run up to Christmas have I been more excited to write a letter ( or these days an email) as I do today. Today is my 1 year anniversary since leaving my cigarette, my EX friend!
I know you probably get quite a few of these a day which is awesome, but that's not going to stop me expressing my thank you for every single word on your website which helped me become healthier! Please don't change a single thing about the website, no disrespect but the basicness of it was one of the allures. It was as close as sitting in a community centre on a old wooden chair with chewing gum stuck underneath it as you can get from a website! I can honestly say I doubt I would have kept on if it had been flashy, it felt personal, it felt like someone was In my corner someone who genuinely cared and knew the temptations rather than some corporate entity that had an angle to sell.
The best part for me was where it said that I would be getting X number of cravings a day and to set my watch as no craving lasts more than 3 minutes. If I knew it was that easy my mortgage would be lot more manageable lol!!!!!
Anyway, thank you from the bottom of my heart and I know if my family knew I was writing this email that they would thank you too!
God Bless
Yours
Mickey
#771 - 06/14/17
After many failed attempts at quitting smoking, I feared that I'd never be free of cigarettes and that I'd end up dying from lung cancer like my father and grandmother, because I knew I was as hooked as they were. This website enabled me to understand the addiction and therefore how to defeat it - NRT and Stoptober (NHS England) encourage quitting but don't provide the education surrounding the addiction which is what I needed to quit for good.
The first couple of months were incredibly tough, I thought I'd never stop missing cigarettes. I used this website as motivation, visiting every day without fail and kept reminding myself that if I had lung cancer, I would be struggling a lot more. Three years on I don't crave at all but back then three years smoke-free was unimaginable.
Thank you for providing us with this educational and honest site, for all the time and effort that you've put into all of the articles, the ebooks and the videos, you have saved my life. I will never ever take another puff.
Hannah Boydall
#770 - 06/11/17
I just want to tell you that your site helped me quit. It's 10 years now and I haven't smoked one cigarette. Your advice has helped me to be set free from an ugly addiction. I am passing it on to as many people I know that want to quit.
Blessings
Lori Pendergraft
#769 - 05/23/17
I just wanted to say thank you for starting up this website to help people stop smoking. I started smoking at at 18 because I thought it was cool, and it would make me look older. It quickly grew into a pack a day. I had tried numerous times to quit to no avail. I even tried Nicorette chewing gum. No use, as it still kept you addicted to nicotine, as your site said.
At 32, I was suffering from bronchitis at least twice a year, and sore throats often. I wanted desperately to quit but didn't know how. I luckily came across your website and after reading the articles and seeing the pictures of families torn apart, I had the strength to throw away two cartons of Marlboro lights I had just bought while on vacation and quit cold turkey!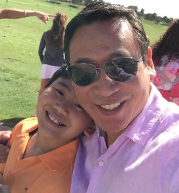 I'm 48 yrs old now and still haven't had a smoke since! I have a healthy and happy family now, and am glad to say my lungs and body are feeling great. Picture of me and my son below, so you can see how your site has helped real people learn to quit. Thank you so much for helping me and others. I grew up smelling the nasty secondary smoke from my father who smoked cigars while I was a kid, and am real glad my son doesn't have to go through the same experience.
I am amazed that 16 years since I saw your website, you have still kept it going to continue to help others. I still point people to WhyQuit.com when I see someone who wants to quit but doesn't know how. Thank you for keeping the site alive!
Kind Regards,
Rich Wu
#768 - 05/22/17
I quit smoking, cold turkey, on the 22 November 1994. At that time I smoked 50 cigarettes a day. I haven't had a cigarette since then, not even a puff.
I've continued to travel to countries like Thailand, Vietnam and India, where smoking is allowed almost everywhere, and have never been enticed to take it up again. I still have friends who smoke, and smoke around me, and haven't been tempted. Sometimes I dream that I have smoked and wake up relieved, thinking "thank goodness it was just a dream".
Cheers
Joe
#767 - 05/13/17
I quit smoking cold turkey on my 47th birthday, June 30th, 2005. WhyQuit.Com was there for me every day, every 5 minutes, every milestone, every breath sometimes. "Just wait 5 minutes" became my mantra when I thought I would cave to the beast. I remember those early days as a quitter so clearly!
Over the years since, I have recommended WhyQuit.com to so many people. I just recommended your site to another young man and had to check to make sure the site was still up and running and helping people. So glad to see that it is.
At this point I can't even imagine being a smoker - it's like it was someone else all those years ago if that makes any sense. That nastiness is just NOT part of my world any longer. I learned so much from WhyQuit.
Keep up the good work. Twelve years later, I thank you from the bottom of my heart - and my lungs!
Blessings,
Jamie Longhurst
#766 - 04/13/17
It has been over two years - 28 months - since I have quit smoking thanks to your website. I wrote you back in August of 2015, and only 8 months had passed. After reading the articles (or sometime during the series of articles) I went cold turkey from 3 packs-a-day to nothing. I am still not smoking after over 2 years, and enjoying the freedom. I have suggested the site and "method" to others.
Thank you.
Thank you.
Thank you.
Sincerely,
Christopher Winter
#765 - 04/07/17
Quit 23 months.
Thanks for your help.

Gary
NTAP! NTAP! NTAP! NTAP! NTAP! NTAP! NTAP! NTAP! NTAP! NTAP! NTAP! NTAP!
#764 - 03/06/17
I smoked my last cigarette on a Thursday morning April 09, 1998 which is coming up on 19 years ago. Wow, and to think that once upon a time I couldn't imagine going one day without lighting up!
Quitting smoking was just about the hardest thing I have ever done. I craved and craved and craved my smokes! I thought for the longest that I would forever and the torment would never end until one day...it did. In all honesty it was probably a good five years before I turned the corner on my addiction and begin to live as a real non-smoker. These days I don't miss them a bit and it feels surreal to think I ever did at all....until the occasional dream comes along that reminds me. It's so strange how the mind works!!
My number one bit of advice to anyone thinking of quitting? It would be to make a vow. Vow to yourself that no matter what even if it means you will never live another happy moment in your life ever again (you will) and will suffer in agony for ever (you won't) you will never, EVER smoke again. You just have to make up your mind.
So pick a date in the not to distant future and smoke cigarettes to the fullest until that date and then go off alone and smoke your last one on that date. You'll be on your way to a better life, one that you can't begin to imagine right now. Trust me, I know.
Joe, Texas
#763 - 03/05/17
I quit Cold Turkey just over a year ago. I smoked my last disgusting cigarette 1 a.m. on February 29th of 2016. Therefore, since that was a leap year day, I consider my 1st anniversary of freedom to be March 1, 2017 - and that was just a few days ago.
Truthfully, I am absolutely amazed to be able to sit here today and honestly say it finally happened. And I made it happen.
I had been addicted to cigarettes (nicotine) for 50 years, 2 packs per day. Everyone around me considered me a chain-smoker, and they unanimously said they could not even imagine or picture me without a cigarette.
I honestly had to agree. I truly do not believe I ever met another person who "loved" smoking more than I did. Then I started not to enjoy the whole scenario around smoking and decided to release it, and let it go.
I had tried dozens of times to quit, trying everything, but nothing worked. Finally I just impulsively said, "that's it, I am done." Went Cold Turkey and truthfully it wasn't necessarily too easy. HOWEVER, it was not as bad as I had anticipated.
Well, 1 year later, and I truly feel like a brand new person. I love the freedom. The joy is in not smoking.
Today, I see the truth of the ugly addiction. I just want to help others see the truth to. Your site is the very best one available. It is complete, accurate, honest, truthful and a revelation. Continue the magnificent service that is provided.
Thanks for listening to my celebration story, and I know I shall never take another puff, because I am informed, I know the truth and it is the TRUTH that sets one FREE. God Bless you all.
Humbly and faithfully,
Jerry Shipman, Independence Missouri
'Free Forevermore'
#762 - 02/23/17
December 31st 2015 I made the decision to stop smoking, stop toying with e-cigs, stop nicotine patches, to effectively end my 30 year relationship with smoking. I had set goals in the past, wouldn't smoke past 30, past 40, etc., but it became painfully obvious as I turned 50 that unless something changed I would die a smoker.
Reading articles from WhyQuit.com helped me understand what I was in for and to prepare for what I was undertaking. I took the week after Christmas off of work, stocked up on juice, found some relaxation/smoking cessation material on youtube and began psyching myself up for the big quit, my final quit. On New Year's Eve I drank and I smoked and I gave my old friend the Camel one last kiss on the lips around 11:30 p.m. I then threw the remainder of the pack in the trash and started for bed. I paused halfway down the hallway and went back to the trash to retrieve the smokes, as I knew from past experience that smokes in the trash would definitely be a temptation the following morning. I stood there looking at them and decided to twist them up into an unusable state, then just for good measure I rinsed the remainder of the product with water from the kitchen sink.
I had smoked butts out of ash cans, so I knew full well that nothing that resembled a cigarette, or anything that could be fashioned to remotely resemble a cigarette would be safe when the urge to smoke kicked in full blast. The next morning the urges hit full on and I struggled mightily, but this time was armed with some knowledge. Big drinks of juice and some quiet time alone listening to the relaxation videos helped. One in particular urged me to take a deep breath of clean air every time I got the urge and for some reason it worked.
Each time I would begin to stress or find myself in a situation that in the past had caused a trigger, a deep slow breath in and then exhaling and then repeating as necessary, would cause the agitation to evaporate. Fighting off one urge at a time, one day at a time, was a battle I decided I could win. I took much comfort in reading the trials and tribulations of others, the advice and articles, gaining hope from those who had won their own personal battles with nicotine dependency on WhyQuit.
Finally, understanding that I was an addict and that a simple drag off of a family member or friends cigarette would most certainly draw me right back in to the never ending cycle of nicotine dependency, has been my salvation.
I'm coming up on 14 months now and feel great. Just finished an extensive health examination that I'd been putting off for fear of what they might tell me and am grateful to be able to say that I got a clean bill of health. I know I may eventually have to pay for 30 years of bad choices, but I now realize that stopping was the most important decision of my life. I plan to protect my quit like my life depends on it, because I believe it really does.
I've began exercising again and have lost all of the 15 lbs. that I gained after quitting, plus a few. I'm able to climb stairs and walk up hills and exert myself without my chest pounding and lungs burning from lack of oxygen. My body is healing and I'm a better person, mentally and physically. I am proud of myself and now know that I am mentally tough enough to do anything I want to do. Thanks for your part in making that happen, I truly appreciate it.
Rodney
#761 - 02/17/17
I smoked a pack a day for 28 years. I quit smoking cold turkey on May 23, 2015. This day was the day of my brother's funeral. He was 60 years old and died suddenly in his sleep from a heart attack caused by smoking cigarettes. He missed out seeing his first grandson who was born two weeks after his death. He missed out on the fun things he planned to do after he was going to retire in two years. He missed out on spending wonderful times with the woman he loved. He missed out on celebrating holidays with his family. His life was cut way short because he was addicted to Marlboros.
When I saw his casket being lowered into the ground, I lost every single ounce of desire for a cigarette. I quit cold turkey without any cravings or thoughts of cigarettes anymore. I did not have withdrawal symptoms, or if I did, I didn't notice them because my heart was broken and grieving desperately for my only brother who laid six feet under ground.
Cigarettes can and will kill you. Sometimes you die slowly, sometimes you die quickly, it all depends on what disease you get from smoking. It took a heart wrenching horrific tragedy to open my eyes. Don't wait until it's too late, quit smoking today and embrace life to the fullest without lethal cigarettes in your system. You can do it.
Maureen Whiting
#760 - 02/16/17
I just want to thank you for this site. I've been smoke-free for 1 year and 298 days. I smoked for over 30 years and never imagined ever being able to quit. My 8 yr daughter was asking for about 6 months to please stop. I remember telling her she didn't understand what she was asking as I have been smoking for 30 years, I'm addicted. I would say what your asking isn't simple for me to just stop.
One day in my quest to quit I stumbled upon your website. I started reading and educating myself as to how it controlled my life. Your website gave me the tools to succeed. I don't know how much damage has been done and I don't care. I've been able to give my daughter the gift of maybe more time on this earth to be here for her. I want to just say please continue your work as it matters and saves lives!
This site taught something so simple ... one minute, one hour, one day!! Whatever it takes just don't take another puff!!
Boston Girl
#759 - 02/16/17
Today marks 3 years for me being nicotine free thanks to the good people at WhyQuit. The education that I learned while viewing the videos gave me the knowledge to NTAP. That simple thought has maintained my freedom for 3 years. Thank you John, Joel and the countless contributors to WhyQuit.com for my continued freedom and good health.
Bud
North Carolina
#758 - 02/07/17
February 10th 2017 will mark 12 years that my wife and I quit smoking forever. Quitting was not easy, but each day became easier and easier and before we knew it we celebrated our first year. I stumbled across this site 4 months into my quit, the knowledge was awesome. I give this site out to smokers on a regular basis. NTAP!
Dan Collett
#757 - 01/28/17
Dear Joel:
A year ago I decided that I wanted to stop smoking after several tries before. I have no idea how I found your videos but thank GOD I did. I listened to you daily for about two weeks, non stop. And no help other than prayers to God and a promise to God that I would quit.
I have not smoked or ever had feelings, except once but I did not. Thank you for your help to people that you don't know. Thank you for saving my life or extending my life. I will forever be grateful. Thanks and god bless you Joel. I love two Joel's, you and Joel Osteen, Pastor.
Best,
Amy
#756 - 01/26/17
I was introduced to smoking when I was 19. I smoked for a year, until 20. I had the best pair of lungs, I guess, as I never ever coughed badly, even though inhaling for a long period time. I smoked because I wanted to show myself and the world that I am a grown-up and mature. I quit last January 26, on my parent's 25th marriage anniversary.
If you smoke, I suggest cold turkey. I was on a packet a day and after quitting I did have withdrawls, including not being able to sleep, depression, and cravings. But I found the strength to quit when I saw my skin getting old, my body depreciating and my life going down.
Just one thing. Whatever the reason for your smoking, don't do it . Just quit. Please quit it guys. All the best. Adios.
Adi Kumat
India
#755 - 01/25/17
My name is Joe Beck and I smoked from the age of 15 to the age of 34. I went to your site and have stopped smoking for the past 10 years. I cannot thank you enough for helping me achieve that goal. My addiction was so powerful it seemed insurmountable at times. The information contained in your site was the most concise and informative I had ever had on the subject.
You explained things scientifically regarding the addiction itself and those facts helped more than you know. For example telling us that the cravings didn't last more than 3 minutes, and your timelines regarding the physical addiction to nicotine and mental addiction. These are things no other site did effectively. Just thank you again, and my children thank you too.
Joe
#754 - 01/15/17
I followed WhyQuit for 16 months in late 2015 and through the whole of 2016. And this year, 2017, is the 16th month of my quit, all done cold turkey.
I wish to thank John and Joel for the insight and wish them a prosperous new year. I am now in a comfort zone and have tackled all the situations that come with life. And you are right. The problems are still the same when tackled without a cancer stick dangling from your lip. So thanks. I hope more youngsters and old healthy or sick smokers take WhyQuit's advice.
It really is a great feeling to have back your freedom: the choice and authority to say "no" and mean it in the comfort that you are treating your mind the way it was designed, to be free and think for yourself, and not an enslavement cap for the corporations. Thanks and good luck.
Paul - 16 months of health and wealth
Glasgow, Scotland
#753 - 01/01/17
Couldn't let this day go by without saying thank you to WhyQuit for giving me the knowledge and encouragement to give up nicotine.
Three years ago I found your web site and began the journey that has changed my life. Cold turkey works. NTAP has become my motto and I have remained nicotine free.
Let me encourage all the new-bees. Stay committed and you will win. Read and re-read the web site as knowledge is power. Days become weeks and weeks become months --- each day becomes easier.
I remember the day when smelling a cigarette became nauseating to me. What a wonderful day!!!
Bud
North Carolina
#752 - 12/23/16
One year free on New Years day, Joel, after 26 years smoking. I stuck to my guns. Thank you kindly. Peace and happiness and a happy Christmas, sir, from Ireland.
Glenn Kavanagh
#751 - 11/25/16
I smoked for 22 yrs about 1.5 packs a day. I didn't want my little girls to see Mommy sick or die from Cancer. I read all the stories, and psyched myself up. I studied everything you have on this website. It's been almost 7 yrs. and I'm feeling great again. I quit cold turkey and with one hour at a time in the beginning, to one day, etc.... I have victory and have overcome the horrendous addiction of nicotine! God gave me strength when I asked for it.
If you, the reader really want to quit smoking for good, just look to Joel's advice. It works! He helped me tremendously and I vow to NEVER TAKE ANOTHER PUFF!
Sincerely,
Brenda 49 yrs.
#750 - 11/17/16
I smoked 1 to 1.5 packs a day for 22 years. I'd tried quitting close to 20 times, but I always relapsed. The last cigarette I smoked was on February 2nd, 2014 at 11:30am, thanks in large part to this website. Now almost 3 years without nicotine, the biggest benefit I've experienced is one I didn't expect: a decrease in stress. I've removed an entire schedule from on-top of my actual daily schedule, and I have so much more energy and time to spend with my wife and kids.
I used tools to stay quit. I tracked quit days in a calendar that I had made in Excel. About two weeks in, I realized that I needed an outlet for the increased agitation/aggression I had now that cigarettes weren't a part of my day. So I paid to enter a half-marathon that was three months away, even though I hadn't run a mile in my adult life. The training program I followed had me running 4 times a week, and that turned out to be just the diversion I needed. The final tool was reading your website – it finally hit home that if I smoked even one cigarette, I'd relapse.
When I crossed the finish line in May, I was actually more proud to be 3+ months smoke-free!
Thanks so much,
Scott
#749 - 11/05/16
This website was the best thing for me. It gave me both the motivation to quit as well as the knowledge and tools. I was a pack to pack-and-a-half-a-day smoker from 16-34 years old.
I have not had a puff in 10 years. Your explanation of why no nicotine replacement and your description of what to expect after quitting were so helpful. When cravings hit, I would do breathing exercises and read the heartbreaking stories on your website about people who died from smoking. You are saving lives and improving the quality of life of so many. I wish my husband would quit. He has already experienced very bad health consequences from smoking. It is so frustrating but I don't say anything because I'm worried it will backfire and he will smoke more.
Thank you for your important work!
Julie
#748 - 10/31/16
I'm 2.3 years smoke free, thanks to your website and thanks to all the fellow cold turkey quitters. Easily one of the best decisions of my life. I quit on my birthday two and a half years ago when I was 28. I tried several times prior to this and failed. I have to say that finding your website was the best thing ever happened to me. I've taken your mantra "NTAP" and used it to both quit smoking and keep me from going to the casino - "Never Go To Casino - NGTS". Your website has been beneficial in several aspects of my life. My wife has also been great support. Thanks much.
SM
PS: I hate the smell of smokes now (never thought I would say this in a million years :D)
#747 - 10/06/16
I'm from Romania. I smoked 2 packs a day for 23 years. I tried quiting all possible methods along the way. With the information you offered in such a structured way, I did it. I prepared myself and I was enough motivated by understanding why we smoke. From my point of view, this is the most relevant information you present us. I stopped for 1 year and almost 2 weeks and I'm confident that I will NEVER take another puff. Now I feel sorry for smoking such a long time.
Laurentiu
#746 - 10/05/16
I was 31 when I discovered that I was pregnant with my first child. My fiancee and I were not trying but we were very happy nevertheless. I had smoked for 13 years and had tried to stop before but I could only make it for 4-5 days before starting again. I have watched family members die from lung cancer but seeing them suffer wasn't enough.
I thought about the baby that I was going to bring into this world and how he deserved to have a healthy life. I thought about how my smoking could affect his development and cause him to be born addicted to nicotine and having to go through withdrawal. I thought about him suffering from asthma or upper respiratory infections from my second hand smoke. I thought about how my life would be shortened and that I might not be around when he needed me (and even when they are older, they still need you). I always thought about my smoking affecting only me but being pregnant made me realize how that was not true.
I wanted to quit for me but the reality is that having another reason to quit made that possible. I have been smoke free for almost 15 years. Both of my parents quit too so that their grandchildren would not be affected by second hand smoke. They had smoked for 40 and 50 years respectively. Even though they are at higher risk to develop lung cancer than a nonsmoker, they feel much better overall, are more active and have more money to spend on whatever they wish. If you can't do it for yourself, do it for the ones you love. There is no bad reason to stop smoking and it is never too late to have better health.
Kristine
#745 - 09/30/16
My story is not so courageous as many of the other folks who have quit on there own. May 22, 2015 is a day I will never forget.
I had gone to bed and around 2:30 AM I was awakened with the worst pain in my chest immaginable. I told my wife to call the ambulance as I think I am having a heart attack.
Once the paramedics arrived and started working on me I died. They had to use the paddles on me to bring me back around. Now they managed to get my heart beating but I remained unconscious for the time I was being transported to the hospital. On the trip I again flat lined and had to be paddled again. Once I arrived at the hospital I again went flat line on the operating table. The cardiologist told the staff that she needed my heart to start on its own after a stent was installed. Luckily it did and I was sent into cadiac intensive care.
When I came around and got my senses back the doctors explained I had lived through the widow maker. The artery that carries 60% of the blood to my heart was 100% blocked. They told me the main cause was that I had been a smoker for 50 years. My mind was made up at that point and I have not had a cigarette or any tobacco since. I am at 1 year and 4 months.
During my rehab time at home my wife developed shingles which was a direct result of stress caused by my heart attack. She was in so much pain that she couldn't get up to go outside and have a smoke. So we have both been off of the tobacco now.
My heart is severely damaged and although it is improving it will never be 100%, I have developed Type 2 diabetes and have had some major issues with that, but I will persevere and stay on course.
I have to go to a cardiologist twice a year for follow up and other testing which must be performed. I have had echo cardiograms, muga scans, stress tests, constant poking and prodding and now with diabetes it gets even worse. Now instead of once a year visits to your family doctor you have to go for full physicals every 6 months and of course extra blood monitoring which just adds to the poking and prodding.
I don't want to sound preachy but if my story gets even 1 person to rethink thier smoking habit then it was worth writing it down. Thanks for giving me a place to tell my story.
Bob
#744 - 09/19/16
Just wanted to say thank you for your wonderful website. My mom died of lung cancer in 2009. After 30 years of smoking, I knew I had to quit or I'd probably suffer the same fate.
It took almost 3 years after my mother's death to muster up the determination to finally quit. I started out with the lozenges and about 4 days in, I found your site. I read and read and read some more and by the 2nd day I decided to go the cold turkey route and threw the lozenges away. That was April 28, 2012. I haven't had a drop of nicotine since, and I owe a huge part of my success to your site.
Reading your site religiously helped me through the first 6 months which was the hardest part of my quit. Understanding my addiction, the changes my body was going through, as well as why and when the cravings would occur were a tremendous help. Knowledge is power!
Back in the early part of my quit, I fought the urges by reminding my "executive assistant" that I no longer smoked. And as I've progressed in my quit (having grown confident and a little less diligent than early on) one thing that I keep in the forefront of my mind whenever stinking thinking tries to convince me that one puff won't hurt - "NEVER TAKE ANOTHER PUFF."
What I never knew with my previous 3 failed attempts at quitting was that one puff could reestablish my addiction. That is one of the strongest lessons I took away from your site and why I will stay committed to never smoking again. At this point, I don't even miss cigarettes anymore - at all. I never ever thought I'd see that day. Anyway, I really just wanted to say thank you very much for your wonderful site. Every person that I encounter who wants to quit, I direct to your site. It is literally a lifesaver.
God Bless and thank you,
Janeen
#743 - 09/07/16
I am a man of 56 years and smoked since my mid teens. I had tried everything from: Chewing gum
Hypnosis
Cold Turkey
Will power
Tablets
Plastic cigarettes
Blah Blah Blah
Then one day I was so feed up with smoking and costing so much money. Add to this that my hair and body had a vile stench to it through the tobacco. So I goggled quit smoking and I found your site.
Well 1st September 2011 I had my last smoke. A massive thanks you from me my family and most of all my 5 grandsons who want to see granddad for many years to come.
Paul
#742 - 08/18/16
I just wanted to send a note thanking this group for helping me quit smoking. Today marks my 5 year quit anniversary and in the beginning I used this website daily ... ok hourly to help me quit cold turkey. It was the hardest thing I have ever done but the resources on this site helped me tremendously. I especially like the quitting timeline. I have been nicotine free, cigarette free without one relapse for 5 years so thank you for helping me reach this goal!
Sincerely,
Leeanna
#741 - 08/15/16
Hello John. I hope your doing well. You might remember me – Carl from Winston-Salem NC. I went to high school with R J Reynolds great grand-kids. (they're all dead from smoking related diseases). Reynolds tobacco came to a senior year HS assembly to teach us how to smoke responsibly.
Thirteen years ago I attended your Saturday class at CofC. Learned – set a date – read something from whyquit every day. No patch go gum no crutch - I followed the plan, and I've been free for all these years. Never took another puff.
My cardio Dr said that if everybody did what I did he would have to get another job. You gave me the tools that saved my life – I just put them to work. It took COPD, chronic bronchitis, 11 stents, 5 artery bypass and your class but I'm free 13 years.
Carl
#740 - 07/25/16
I just want to say you saved my life!! I read every single day out of your website. There was new information daily every time I read into it. It took me over a year to get through it but that's what kept me from picking up another cigarette and it's been 14 years since I've had one.
I can exercise now and I can sit through a 2 hour movie at the movie theatre which I hadn't been able to do that in over 30 years. I feel better than I've ever had in my life. I'll never forget how I was down to my last breath 14 years ago. I know if I had continued I wouldn't be alive today and I'm only 50 years-old.
I couldn't even walk from one room to the other without coughing and feeling exhausted. I would try catching my breath but instead just wanted to pass out from the lack of oxygen. My Dad would hangup the phone on me because he didn't want to wait for me to catch my breath as I had to walk into another room for privacy. Also, at the time, when I did smoke I would walk with co-workers and they would hear me trying to catch my breath and how I was breathing extremely heavy just wanting to pass out and they would ask if I were OK and I would say yes with an embarrassed look on my face for still having those cravings to smoke another cigarette.
I was only 110lbs so I was skinny and by far not even close to being overweight. Both my kids died of cancer so I do of course pray my smoking didn't participate in their deaths but I'll never know. I just wanted to say thank you at the bottom of my heart for giving me my life back.
Sincerely,
Eileen
Read additional victory messages


Created February 11, 2005 and updated September 1, 2017 by
John R. Polito