Turkey's Triumphs: Page 23
Messages from Cold Turkey Ex-smokers Who Quit Smoking for at Least 1 Year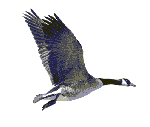 Did you stop cold turkey?
Nicotine-free for a year?
Our turkey's triumph victory messages
#460 - 1/17/13
Thank you. I will be celebrating my 10 year "quit" anniversary this weekend. It was your site that gave me the resources and the determination to 100% quit. I can honestly say today not only could I NOT afford to smoke financially but i couldn't imagine what my life would be like if I had to continued to keep smoking.
I grew up in a smoking family (as well as extended family), my dad is to this day and is easily a 3 pack a day smoker. They say you grow up with what you know BUT when you know better you do better :) I hope that I have broken the cycle with my 3 children who are 15, 12 and 7. Which for me, they were my saving grace. It was easier to quit than to tell them I was dying.
Thank you so much for your site!
Mellissa Davis
#459 - 01/03/13
It has been 2 wonderful years since I puffed my last cig on Dec. 31, 2010 at 9:30 P.M. Thank goodness !!!!! I feel so much better than I used to when I would puff ... cough ... puff ... hack my way through each day. For the newbies out there ... keep up the struggle, you can do it. I smoked for over 30 years and never thought I could ever quit.
Daphne - Free and healing for two years, two days, 19 hours and 45 minutes, while extending my life expectancy 53 days and 12 hours, by avoiding the use of 15410 nicotine delivery devices that would have cost me $5,440.44.
Daphne V. Harris, Michigan
#458 - 01/03/13
Thank you to whomever started this site! I quit smoking cold turkey on my 25th birthday after being inspired and motivated by this site and by Bryan's Story - he has changed lives from his story and I know many owe a great deal of gratitude because of him! I will have been a non-smoker for two years in two weeks from now. It was tough, but the cravings slowly fade. I just wanted to thank you and let you know you're truly making a real difference here!
Sincerely,
Chris O.
#457 - 12/01/12
Yesterday, 11/30, was my 10 year anniversary of being nicotine free. I felt that I really needed to thank you, Joel, and all of the Freedom members that were there to educate and support me during those first days, weeks and months.
I'd also like to offer my encouragement to those just starting out, I was there 10 years ago, and if I can do it, anyone can. To this day, my quit is among the things in my life that I hold the most precious.
Thanks again to Freedom and Why Quit, I couldn't have done it without you. You are all amazing. Never take another puff.
Best Regards
Cathy (aka Catti from Washington State)
#456 - 11/21/12
On November 19th 2010 at 8:19pm, I inhaled my last dose of nicotine. By not using some 22,000 smoked nicotine devices, I have "saved" over $8,000! -- well, I haven't really exactly saved much of it ... I've spent most of it on fabulous family vacations and the purchase of a mint, old-school Cadillac DeVille for me (love that car).
I just recovered from bronchitis and pneumonia brought on by several chilly nights without heat following hurricane Sandy. What a PLEASURE it was not to have to smoke through pneumonia. I recovered so quickly, too. Even when I first went to the urgent care center to get treated and I could barely breath from the bronchitis and pneumonia and was being nebulized three times in a row, the oximeter read 98% -- I never, EVER had it that high when I was smoking, even at rest.
I watch other smokers and use such opportunities to refresh my resolve and avoid complacency. I can feel that my body is still healing after these two years, especially my circulation and breathing. I know I have a long way to go to get out of the statistical risk woods, and I'm having a great time getting there!
Best regards,
Russell
#455 - 11/06/12
Joel, your selfless nature for posting, sharing and maintaing such a wealth of knowledge deserves a big thank you! It is coming up to two years since I quit smoking and your constantly updated site serves as a reminder to the benefits of remaining an ex-smoker. My favorite section is the turkey testimonials as each and every "quitter" has a unique story to share.
Guess what, I have put the money which I would otherwise have spent on cigarettes to a good course. I have adopted a world vision child and he is receiving education because you YOU!
Best,
Tatt.Chua
#454 - 10/22/12
Six years ago today, at 5.30 a.m. on October 22, 2006, I decided to quit smoking. As of today, I have saved $10,522.02 by not smoking 26,305 cigarettes. When I read those numbers, it's mind boggling and I find myself getting excited as I watch the amounts increase.
Quitting smoking was the single biggest thing that I have ever done for myself and every day I remind myself of how far I have come. I continue to read the posts and am inspired by the many individuals who have broken free and embraced this new life, and also am saddened when I read of others who are no longer with us.
Thank you for your continued education and support. I am sure I speak for thousands when I say that without WhyQuit the struggle to remain smoke-free would have been much harder.
Michele
#453 - 10/10/12
My name is JerryAnn and I just want to thank you for educating me on this last attempt to stop smoking. I had quit twice before when I was pregnant for my girls then after a couple years went back, for the next 25 years.
Growing up in the 60's when everyone smoked and it was acceptable I really wasn't taking the warning signs serious. After being in a serious car accident and having to undergo neck surgery I thought why not try to quit being 50 years old and now starting to weeze. Seems I had been giving a another chance. After reading your book the only way to go is cold turkey so that's what I did 1 year ago Oct 3, 2011.
Thank you with all my heart,
JerryAnn
#452 - 09/18/12
Today is the day I celebrate my victory. One year of being a non-smoker and nicotine-free. I stayed addicted simply because I did not think that I could break free. Your site gave me the one thing I needed to quit: the knowledge that I could do it, and the information I needed to get the job done. After 30 years of addiction, as soon as I found WhyQuit.com I knew that I could break the hold nicotine had over me, and that I would do it successfully. Here I am, one year later!
It isn't just the freedom from the nicotine and the health benefits that I have gained. It is also that I have changed as a person. I am no longer living like an addict, motivated only by my addiction from the moment I wake up to the moment I go to sleep. Now, I have choices in life and am not chained to a pack of cigarettes or nicotine gum. I can go on a ten hour flight without fear of nicotine cravings. I can concentrate on my life, the people in it, and everything that I care about without having to interrupt everything for another "cigarette break."
When I first quit I grappled with what to do instead of a cigarette break. Now I know the answer. My whole life is a break, a break from addiction, a free time to spend well, to breathe deep, hug hard, and live long. Thank you WhyQuit!!!
Deborah
"Victorylass"
#451 - 09/17/12
your website helped me quit smoking about three years ago. My family, daughter, and all thank you for your hard work. It works!
Roger Lebel
#450 - 09/16/12
It's been so long since I've "had" to use your website ... and this a good thing! I just wanted to share that tomorrow, 9/17/12, I will celebrate 1 year nicotine FREE....free...free...free!! I give many thanks to WhyQuit.com, the forums and your constant encouragement during that first and second month.
The most powerful tool for me by far was the article "Nicodemon's Lies?" I printed it and kept it with me for weeks and weeks and every time I thought I wanted a cigarette I was ALWAYS able to find the "lie" I was believing and I was able to overcome the urge.
I am thankful beyond what proper words can describe. I celebrated last night by going out for a fun dinner with friends. I have had the joy of giving "cigarette money" away very purposefully.
So...here are my stats! Cigarettes not smoked: 5,491, $$ saved: $1749.37, days of life added: 2 weeks 14 days 17 hours. Thank you for your perseverance in this effort to help more and more gain freedom.
Don't give up! And feel free to use this email as a testimonial. PLEASE thank all involved in the "WhyQuit" website family.
Most sincerely,
Julie Sellers
#449 - 09/12/12
I have stopped nicotine for 2 years (731 days). I have not smoked 14,621 cigarettes, and saved $7,233.36. I have saved 50 days, 18 hours and 26 minutes of my life.
I think it's accurate to say that I probably faced less than 10 minutes of challenge throughout the 525,949 minutes that compose a year. And I use the word 'challenge' loosely, of course.
Take care.
Jeremy Zaczek
#448 - 09/11/12
You know the tune:

Happy Birthday to me!
I'm 1 year puff-free!
I love how I'm feeling
Just N.T.A.P.

And many more.....

Whoo Hoo!!!!!!!!!

Monica Bailey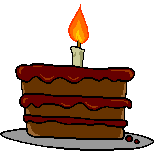 #447 - 09/10/12
You don't know me from Adam. You don't know that I smoked for 27 plus years and had tried multiple ways to quit. Everything from patches, prescription pills, hypnotic therapy, behavioral therapy, the pocket computer that withdraws you slowly by telling you when to smoke, and at least one time I even tried the old rubber band technique (where you inflict pain every time you reach for a cigarette). Needless to say I tried countless ways and many years to stop smoking.
I truly hated the smell, taste and what it was doing to my teeth, my breath and burning my belongings. I have two children and knew one aunt that did not smoke, that had 5 children and none of her children smoked. I took a good look at my mother and father who both smoked, and both my brother and I turned out to be smokers. And now my brothers children were old enough that they were smoking. I did not want this for my children. Honestly I don't think any smoker does. But how do you tell your children? "Now don't you smoke because it is bad for you, but I am older and know better and I am allowed to kill myself in front of you slowly day after day"?
I was in a bad accident in 1998 and lost a kidney. Six months later they find that the remaining kidney was not 100% and will fail in due time. This was not caused from the accident. It was something I was born with. One kidney never fully developed and was smaller then a regular adult kidney. This kidney was failing at a rapid rate every year from 1999. Every few months I would have a urinalysis just to be told the function of the remaining kidney had dropped a great deal.
In 2004 I had an x-ray as well as a breathing test. The doctors office knew I smoked and wanted to check my lung capacity. I had just turned 40 and the doctors office told me I had the lung age of a 46 year old. I thought hey not too bad considering I had smoked since I was 13 years old. Almost as if I was justifying all the years of abuse to my body and at the same time giving myself permission to continue the abuse.
During the same month I found out my mother then age 57 had stage 3 emphysema and had to be on oxygen 100% of the time now due to her years of smoking abuse. That put a little more scare into me so I tried to quit. However, not even seeing my mother struggling to breathe did it for me. Not even seeing my 3 year-old son pick up a cigarette and pretend to smoke it makde me think it was time to quit.
I could no longer financially afford to buy them pre rolled so I turned to rolling my own. I was a hard core 2 1/2 packs a day smoker, some days increasing to 3 packs. It wasn't until I awoke with my hands and feet blown up like three times the normal size that I went to the kidney doctor to see if this was a result of my kidney. After running some test I found it was not. The doctor was baffled. I started reading on this Buerger's Disease and thought quite possibly this was the beginning stages. No matter what, from day one this was occurring on a regular basis, day after day. I was waking with hands and feet of enormous size and did not know why. It was then I decided, before I lose my hands and feet, it is definitely time to look into quitting.
I had tried the pill that makes you sick if you smoke in the past but due to my having only one remaining kidney and it not functioning 100% the doctor would rather I not be on the pill and it did make me sick as well. I decided to look up successful ways to quit smoking. Basically checking the statistics for the most successful way to quit and I came across WhyQuit.
After taking about 3 days to just read and read and becoming more and more informed I decided why not. I tried what seemed like everything else. Why not give cold turkey a shot? I had my last cigarette after reading Deb's story the third night and I went to bed. I can't really say I had a hard time. I got rid of the ashtrays, cigarettes, lighters ect. Anything that made me think of smoking I removed prior to beginning my journey.
It wasn't until week 3 that I had a really bad day. I mentally wanted a cigarette badly. It was so bad that I broke down and drove to the local market, purchased a pack of cigarettes, came home hemmed and hawed over it for hours until finally I reached a breaking point and gave in and had that cigarette. I remember feeling dizzy, nausea and hating the smell all over again. I honestly thought maybe I am just meant to be a smoker for the rest of my life. This is just too difficult to quit. After the cigarette I sat on my bench on my porch and started thinking here we go again, do you really want to start this vicious cycle all over? Do you really want to be a slave to cigarettes for the rest of your life?
I quit June 23, 2005. I have been smoke-free for 7 years 2 months 2 weeks and 3 days. I never thanked you or your website. I have told many people about WhyQuit. I've heard all the excuses of how I must of had tremendous will power or I must of been a light weight smoker (laugh out loud for real). I have no will power and I definitely was no light weight unless you consider smoking over 70 king sized Marlboro reds a day light?
My two sons are now age 10 and 15 and I thank your website and God that neither remembers me smoking. I have high hopes that neither becomes a smoker. Though the doctors never did figure out why my hands and feet were blowing up I can tell you that now it rarely if ever happens. Also, last year I went to the kidney doctor and my kidney function had gone from 43 to 83 percent. Now I only have to have my kidney tested once a year, not every couple months.
And I no longer feel like I'm having a heart attack walking up a flight of stairs. Myself nor my house smell like smoke, and I finally feel like I can breathe deeply. I hope and pray I will never pick up again because if there is one thing I will never forget it is how highly addictive and deadly cigarettes really are. Honestly, I wish I had done this years ago because quitting cold turkey it was not as hard as we are taught to believe. It truly is highly effective and I am living proof. Thank you from one stranger whose life you have changed.
Denney
#446 - 09/08/12
After spending 32 years of my life incarcerated as a practicing nicotine addict, I am elated to be celebrating 4 years of FREEDOM today!!!
I don't remember the details of what it was like to be "locked up" but I do know that I never want to go back to that place.
I wish all of you the best in beating this addiction.
Never Take Another Puff!!!
Chuck
Southern California
#445 - 09/04/12
I just wanted to say thanks - WhyQuit helped me quit! One year and 124 days later ... plus 15 lbs, then minus 15 lbs ... sort of figuring it out ;)
I had been thinking of quitting for a very long time but could never find the strength. I kept running 4 to 5 miles a day, 5 days a week to justify smoking! How ridiculous to smoke and run?
Although in many respects I would hate to see new stories, they are powerful and I revisit them when I get the urge. If there is opportunity, more stories should be posted.
Thank you for creating the site.
Kym Greene
Bluffton SC
#444 - 08/09/12
I would like to share that I hit my 6 year quit anniversary at 5:00am on 8/1/2012. I didn't even know I hit it until the third, while catching up with an old friend when the subject tangented on to our having been active smokers the last time we spoke.
Joel, you, and the group have played a huge part of my own quit history. I write to thank you again. If I were asked, I would say "1=all" is the most powerful cognitive tool I have. Cravings are not the same as wanting.
I am still a nicotine addict, despite not wanting to smoke for almost all of my 6 years free. It's been easy for so long. However, I'm just as close to going back as ever. Going back is no further than one puff away!
Rick Manelis, R.N.
#443 - 08/01/12
I happened by your web site while thinking about quitting tobacco. I have worked as a paramedic for 27 years now and due to my shifts and stress I would chew 2-3 cans of Copenhagen a day.
I had tried to quit many times using the patch, gum and accupuncture and I always relapsed. I think the reason I was able to quit this time, and for good, is the way your web page informed me of what to expect. I have been nicotine free for 18 month now and I will never chew again.
I really cant thank you enough for my health and all the money I have saved. THANK YOU SO Much!!!!
Dave
#442 - 07/25/12
I am 50 yrs old and I just celebrated my first completely nicotine free year in MANY MANY years! I began smoking at the tender age of 13 and progressed quickly into a daily pack or more smoker until I began trying to quit around age 20. By then, I was too hooked. I couldn't do it.
I would make it a day or a week or even a few times a month but then right back at them and up to a pack and a half a day. I did succeed in a cold turkey quit from a hypnotist and I lasted 5 1/2 yrs. I started back while in a bar. I thought I was cured because I hadn't smoked in so many years so I had "just one." I didn't understand the NTAP! So I was off and running again. I really wanted to quit but ended up in a cycle of dependence on nicotine replacements and smoking and often all at the same time!
My blood pressure was high, I was overweight and had colds and coughs so bad off and on each year. Lived this life of nicotine addiction for almost another 10 yrs! So ... last year on July 10 I finally began a successful cold turkey quit with the facts and help from this website. Hallelujah!
I will admit I tried to quit a couple of times a few years ago using this website but went back. I just couldn't seem to grasp NTAP! I am so glad I didn't quit trying to quit! The first 10-14 days was very touch and go for me.
The "Stop Smoking Benefits Timetable" and the understanding of the time distortion is what saved me those first several days. By 2 weeks I had a much better handle on my craves and also more trust I could make it the next several hours each day. I took it literally one crave at a time. After about 3-4 weeks I began to trust I could and would make it this time.
I am so grateful for this website. An educated quit is the only way to go ...accepting the truth about nicotine and nicotine addiction is what took me a while longer to grasp. Once I fully accepted these facts I was able to be willing to use the tools on this website to take it one crave at a time till I reached freedom! And for me my freedom from nicotine withdrawal was only in a few short weeks!
To all those still trying to quit, don't stop trying. Each crave is one you either give into or ride it out and win. Try not to let the nicotine win by telling you that you will always feel this crappy, nervous, anxious, angry and uncomfortable cause it's A LIE! After just a few short weeks you will feel so much better. You will win and never have to go back to being a slave to such a deadly and disgusting addiction again.
Nicotine IS a powerful drug and I had to respect and accept that fact...but with the help of this website and other ex smokers stories of success over this addiction gave me the faith I needed to realize I am more powerful than nicotine and can live a life free of addiction!
Thank you WhyQuit and all the other recovered nicotine addicts on this website for giving me the courage and faith to succeed! NTAP!
Susan M.
Louisiana
Freedom date - July 10, 2011 at 12:30pm !!!!
#441 - 07/06/12
In April of 2004 my father-in-law suffered a severe heart attack and was clinically dead for several minutes before the ambulance got there and shocked him. The heart attack came from 40 plus years of smoking. He had to give up smoking and drinking that day. In December he suffered a second heart attack due to years of smoking. He quit smoking for good after the first heart attack. He began to encourage me and my wife to quit smoking.
February 10th of 2005 my wife and I quit smoking and have remained nicotine free. I began encouraging my mother and sister to quit. My mom finally quit after 45 years of smoking. She is 3 years nicotine free. My sister is soon approaching 1 year quit. Sadly, due to smoking my father-in-law is suffering from COPD and recently they spotted something on a CT scan. We are waiting on the results. Smoking will kill you. Throw those death sticks in the garbage and never look back.
Danny C.
---
Read additional victory messages




c