Turkey's Triumphs: Page 28
Messages from Cold Turkey Ex-smokers Who Quit Smoking for at Least 1 Year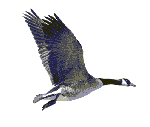 Did you stop cold turkey?
Nicotine-free for a year?
Our turkey's triumph victory messages
#560 - 12/31/13
It's half an hour into the new year here & I am a year into my quit!! Woohoo!!! A whole year of healing! x
Emily Bailey
#559 - 12/30/13
Well, it is a few days short of one year since giving up and I would just like to think Joel who, after all, gave me the ability through understanding to quit. Thank you Joel, I hope that you are well and happy and that 2014 is wonderful for you.
Kitty
#558 - 12/29/13
I am a golden smart turkey!!! One year smoke free!
I want to encourage those of you just starting the journey to freedom. Hang in there just a little longer and BELIEVE what they say - it IS better on the other side. When you are still in the midst of the physical and/or psychological addiction it is almost as if you are in a smoky mist or fog - unable to see things as they really are, kinda like the addiction has hijacked your mind. So take on faith what the veterans say - and you'll be able to see the illusion for what it really is... very soon.
I know that I don't want to or need to smoke, but I am still encountering situations where I think about lighting up. Then I remember the information you gave me about triggers and I realise that.... Yes, this is a new situation in my smoke free life where previously my impulse would have been to light up. Now I can let the thought go.
NTAP
Sharon Louise Pearce
#557 - 12/28/13
I have reached the milestone ... it was a year on 26th. A big thank you to all that have given me support, it is a great help. Thank you, thank you. To all trying to give up, just keep at it, NTAP. You will feel so much better.
Elizabeth Johnstone
#556 - 12/27/13
I fell asleep last night before I could post this: 1 fabulous year without a puff!!
Melissa Wheeler
#555 - 12/20/13
I went to your website in August of 2009 and have been smoke free ever since. While I was quitting I used the website extensively and it is the only reason that I made it cold turkey; it has been over 4 years since I have quit and I have zero desire to go back. I went to the website today for the first time in a long time after referring it to a friend of mine. I just wanted to reach out to someone at the site and thank you for saving my life (Most probably literally as I am a 30 year old with inherited high blood pressure).
Thank You ...
Curtiss L King
#554 - 12/07/13
Hi all and well done on your achievements. I am 53 and had been smoking 20/day since I was 17. This time last year my head was in the right place (probably for the first time ever) to give up for financial and health reasons. So I went cold turkey, and am amazed at how easy it was, I really don't miss it! Gob smacked really?
Benefits? I thought I was ok whilst smoking but I can now walk further without puffing, my pulse rate is better, more frequent and I DON'T STINK OF FAGS anymore. I also have £150/month more in my pocket. Guys - it's been an all round win win. DO IT.
Dave
#553 - 12/07/13
I made it!!! One year today!!! Thank you so much to all of you for all of your loving support and the tough love on the days I thought I would cave. To all the newbies, stay on this site this is by far the only reason I have made it this far by everyone's support so keep following - it does get easier even in the darkest moments when u feel like just giving up! Stay strong
And just breath....... Xo
Lisa Koster-Hamm
#552 - 12/06/13
I wrote this on the a magnetic white board on my fridge last year. It still remains today, a little wore off, but still there, reminding me ...
Wendy Daniels
#551 - 11/26/13
365 days nicotine free! Collecting my gold feathers. NTAP :-)))
Sinead Lowry
#550 - 11/14/13
Thank you for your website, you were instrumental in saving my life. Your website was my life line for those first few months. I never even logged off, I just kept it running. As of today I have not had one puff ... zero puffs. I know I can never have another puff. And it is still sometimes hard.
Three months after I quit cold turkey, on the date above, I had a series of 3 heart attacks, had a triple bypass, died once on the table, and in ICU 2 more times, had an out of body experience, went to the next life (yes, it does exist), came back, in a coma for 5 weeks, and lived to tell about it.
All of this before my 50th birthday. Had you not helped me quit smoking just 3 months before, Im sure I would have died and not come back. Because of my 30 years of smoking a pack a day, 70% of my heart is damaged and beyond repair. I'm grateful every day for my 30%, and for your website that I give all the credit to in helping me quite smoking cold turkey. I had never tried to quit before, but you helped me quit the first time, and even though I didn't know it at the time, you helped to save my life, literally.
It does not seem like enough, but please accept my sincere thanks.
Charlene Block
#549 - 10/31/13
Gold in the air! Yup today marks a year. Thank you all! I am no longer a slave and will always be grateful To the newbies, I can honestly say that in the past six months I can count on one hand how many times I have actually desired nicotine. What a blessing that is. NTAP
Blast5
#548 - 10/30/13
One year without touching a cigarette today!
Ally Lee
#547 - 10/28/13
Ok, I made it!!! Today is ONE YEAR without smoking!!! Thank God for this site!!!! NTAP!!!!
Lourdes Bonillas
#546 - 10/27/13
1 year ago...I slain the dragon!!! I've never looked back except to acknowledge the quit. I remain forward focused...the future is mine...not my addiction. I'm free...NTAP . Thank you to all who supported me...it was a team effort!!!! The fight continues...but I'm armed and ready...onto Gold x 2!!!!!
Lindasuew3
#545 - 10/24/13
Today I am GOLDEN! I thank everyone for the encouraging support for the past year. I look forward to my new free life. If I can give just one piece of advice to anyone that is new, coming back, or just struggling, BELIEVE! Believe in yourself because YOU CAN do it. This is an amazing site to come to when you are wagering. The information and people sitting on the ready to help you thru are phenomenal! If you are here you are in the right place. Thank you everyone!
Tricia Varner Clark
#544 - 10/23/13
Thank you so very much Joel, John, Joy, Joe and Sallie and all the rest of you Wonderful Turkey's for Sharing your Knowledge and your Amazing Support without you all I would not be here today Celebrating my Gold Anniversary. NTAP
Shaun O'Donnell
#543 - 10/23/13
One year today. After 40 years of smoking and at the end nearly 3 packs a day.
I was just reading through some of the posts in Turkeyville and trying to remember how I was feeling at that stage. Three days... I was sweating it big time. I remember one of my tactics back then was to try and get to bed as early as possible hoping that I could escape the cravings through sleep. At one week it was somewhat easier I suppose because the nicotine was gone, but I still thought about cigarettes constantly. At 1 month I was probably just a little better than at 1 week. By 3 months I started to feel stonger. At 6 months I was pretty confident that I had it beaten. I know that for the first 6 months I always thought about smoking during my morning shower. It dawned on me today that somewhere in the last 6 months that stopped. And I haven't woken up in a cold sweat because I had just lit up in my dream (so real!). So thanks to Joy and John and all my other fellow turkeys for sharing. And thanks so much to Joel for making the educational materials available on-line at no charge. If I can make it a year you can too!
Jeff Davis
#542 - 10/17/13
Well I made it!! One year free and clean today!! I really never had a doubt. Something is different this time, I really do not even have a thought about smoking anymore. Don't misunderstand, I know without a doubt that I am a recovering addict and will ALWAYS be in recovery and for that reason I will guard my quit like Fort Knox. But I think I am OK.
Thanks for all the help in getting me here I know that in the beginning I could not have made it without your help! For all the newbies, hang in there, read, read and read some more and don't forget to take deep cleansing breaths. You too will be here before you know it!!!
Mary Lalonde
#541 - 10/16/13
Today is my one year smoke free anniversary.
Mystickle Flourgodness
---
Read additional victory messages