Turkey's Triumphs: Page 29
Messages from Cold Turkey Ex-smokers Who Quit Smoking for at Least 1 Year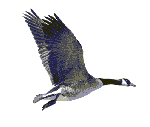 Did you stop cold turkey?
Nicotine-free for a year?
Our turkey's triumph victory messages
#580 - 02/25/14
One year today!
Claudia A. Fullerton
#579 - 02/25/14
My name is Minky, and I am a nicotine addict. I have stopped nicotine for 2 years, 1 hour, 30 minutes and 5 seconds (730 days). I've not smoked 10951 death sticks, and saved $2,257.23. I've saved 38 days and 34 minutes of my life.
I just had to stop by and thank Joel and all the people who helped me quit, and to encourage you all who are just starting to quit. It can be done!!
Smoke Free for Keeps!!
Minky
#578 - 02/24/14
One Year Today! Hello everyone. I haven't been on the board for a few months as I was finding it hard to keep up with a full time job, my AA activities and being on the forum regularly. But ... today is my 1st smoke free Birthday so I wanted to share that with everyone, to say thank you for all the support I had in my early days and also to offer hope to anyone who might be struggling.
I have had good days and challenging days (as is normal) but I haven't found it necessary to put nicotine in my body for 365 days, one day at a time:) I rarely think about cigarettes and when I do the thoughts are fleeting. I don't ever want to forget the last few months (or years) of my smoking life - I still read a few pages of John's book each morning or an article or two from Joel's library so that I don't forget to remember.
My life is so much richer - I handle stress much easier, I am 100% calmer and I look much younger! I also am running much further and am much fitter. Thank you everybody! Xx
Kay S
#577 - 02/24/14
One year ago today I put out my last cigarette.
Marcia Nyhuis Fromkin
#576 - 02/23/14
I started when I was 13 ... 13!! I look at a 13 year-old today and can't imagine them smoking. Then, I smoked 1 pack + a day for the next 30 years. I was also unfortunate enough to end up with a huge drinking problem as well. On nights I drank, it wasn't uncommon to smoke 2+ packs. The cigarettes always compromised the quality of my life and I knew it. It never "added" anything to my life except odor and an unhealthy feeling.
On a fateful day one year ago, almost to this day, I woke up hungover and miserable, as I had thousands of times before. But this time, something was different. I knew I couldn't go on like that anymore and somehow I knew that no matter what life threw at me from that moment forward, come hell or high water, there were 2 things I wouldn't be doing, and that's smoking or drinking. I wanted to live too badly and there was nothing left to do with those two but die. I had to reach an all time low before I stopped. I hope others can do it way before then.
Chris
#575 - 02/22/14
After 20 long years, today 22 February 2014, I can say I am 1 year-old in my smoke free life. Going cold turkey was the only true way for me. The only thing I truly regret is not doing it sooner. For all you ex-smokers congratulations and for those about to jump aboard, by all means do it.
E Mtz
#574 - 02/22/14
ONE YEAR TODAY!!!!! I almost forgot, hubby reminded me of the date!!
Tracey Gipe
#573 - 02/18/14
I year ago today I smoked my last cigarette ...smoke and nicotine!
Lynne Reilly
#572 - 02/18/14
One year without a single puff of smoke. I feel great knowing I don't have to rush to the store anymore to buy cigs whenever I run out, or frantically look for places where I can smoke, or feel dizzy, tired and out of breath, or hiding my nasty addiction to my loved ones.
Feels great to be finally free.
Carmichael Keane C. See
#571 - 02/17/14
This week marked my 2year no smoking anniversary. I quit cold turkey using a lot of info on the WhyQuit site. I quit after realizing that I could not quit for life, but I could quit for 4 days......4 days got the nicotine out of me and that THEN I could think rationally.
I stayed no smoking by facing every trigger I had face on. ASAP There were hundreds of them. I won't say it was easy but I can say it is incredibly do-able. Ask me anything ... except to borrow a cigarette.
Joseph Nova
#570 - 01/29/14
Thanks Joel and John for your magnificent free internet resources to assist nicotine addicts. I smoked on and off for 50 years, in my student years up to a pack a day but averaging about 12 a day for extended periods of years with intermittent times of not smoking, up to three years, but always taking it up again. I used to say "giving up smokes is easy, anyone can do it, it's staying off them that's really hard." But as Yul Brynner famously said after being diagnosed with fatal lung cancer "Whatever you do, don't smoke."
Reading your books and understanding something of cognitive behaviour therapy finally tripped the psychological switch for me. Admitting I was clinically a nicotine addict was the key. I've been smoke three for four months and although I've given up many times before only to resume, this time it feels completely different. For anyone reading this wanting to quit, if I can do it, you too can do it, admit you're an addict, then just NEVER TAKE ANOTHER PUFF.
The desire to smoke may still sometimes arise when "trigger" states of mind or some social circumstances occur but I always break through with a simple mantra of my own : "sucking poisonous fumes is not going to help, it'll only make things worse." Hope this helps.
Congratulations to all the Turkeys who have beaten Big Tobacco and Big Pharmaceutical without it costing you anything except self-education and willpower. Going Cold Turkey is cool!
Peter
Melbourne, Australia
#569 - 01/06/14
Just over a year for me. I tossed the butts December 29th 2013. I never thought I could do it, but It was done!
Peter Benko
#568 - 01/02/14
1 year ago I quit smoking. NTAP. Never looked back. If I did it you can do it!!!!
Susana Carpena
#567 - 01/01/14
Even after 24 years of smoking, I'm now 1 year smoke free, 10,000 cigarettes not smoked & $2200 saved. I still have cravings from time to time, but what a sense of accomplishment! I can now run 5 miles without feeling winded, my senses of taste and smell are so much better, circulation to my fingers and toes has improved, and my teeth are visibly whiter. A much better trade-off than the fleeting sense of (false) relief offered by cigarettes. For those of you quitting this New Years, I wish you the best of luck - it's SO worth it, so hang in there!!!
Jason Green
#566 - 01/01/14
Today I am one year nicotine free. If I can do it anyone can.
Jonathan Wilson
#565 - 01/01/14
I passed one year on 28th December 2013. It feels so good.
Alison Connick
#564 - 01/01/14
One year... Never thought I'd make it, never say it was easy, but the pride I feel inside tonight made it sooo worth it!
Maria Schamel-Atwood
#563 - 01/01/14
yeeeeeeey 1 year today ....365 days nicotine free..10,935 cigarettes not smoked.........thanks for all the support and encouragement throughout the year ........so one day at the time bring on year 2
Swampsnake Fiftyseven
#562 - 01/01/14
A year ago I had just past 11 days. I celebrated my success silently as I was closet smoker or so I thought. More accurately I was a smoker who lied to myself and others. I some how thought I didn't smell.
If you are a closet smoker and are starting your quit realize that others do know you are a smoker. If ready to admit to those around you then use this forum. I don't think I would have made it without the support and education of this forum. I'm still an addict but will always remember NTAP
Martin McCaffrey
#561 - 12/31/13
This 63 year old man who smoked for 49 years is proud to say that today I turned GOLD! Thanks to the knowledge on this site I knew what was coming and how to fight it. I am proof that age or length of time smoked doesn't matter. An addict is an addict at any age. My quit went pretty much according to the book. I read the new members starting out and I remember how hard it was for me also. I can only say please watch the videos and read some articules. Most importantly take advantage of the support here; it will get easier. 16000 cigarettes I did not smoke this year. 40 a day, it is possible! NTAP one day a a time, Thanks Turkeyville!
Bill Smith
---
Read additional victory messages


Page created January 2, 2014 and updated June 9, 2015 by
John R. Polito