Turkey's Triumphs: Page 31
Messages from Cold Turkey Ex-smokers Who Quit Smoking for at Least 1 Year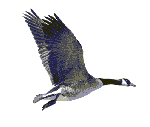 Did you stop cold turkey?
Nicotine-free for a year?
Our turkey's triumph victory messages
#620 - 05/30/14
Five glorious years free. Life these days is harmonious, freedom from nicotine is glorious.
For the Newbies I can tell you comfort does come to those that ride out the bumps. The bumps in the road are neccesary on your road to recovery and freedom. It's all part of the rebirthing process of becoming free from nicotine and you will thank yourself as long as you ... never take another puff.
I can honestly say I never knew that freedom from nicotine could be so good on my body and mind. I'm so grateful to this site and its wealth of infomation. Information is your key and power to defeat nicotine addiction. I say to you all, read the info here and understand it well, its the key to everlasting freedom and comfort. I wish you all a great ride to your recovery from nicotine.
Danza
#619 - 05/29/14
My name is Mo, and I am a nicotine addict. I am free from nicotine and healing for 1 year, 2 days, 1 minute and 45 seconds (367 days). I've not smoked 5505 death sticks, and saved $2,129.10. I've saved 19 days, 2 hours and 45 minutes of my life. — feeling accomplished.
Moana Smith
#618 - 05/28/14
I did it, you can too! If you think you have it bad and you are different. I was too, started at 14, 1974 then in 2011 just went cold turkey after a dozen failures with every type gum, lozenge, change of brands, go to menthol, patches, taper, you name it.
Cold Turkey works. I hated it for 4 months then I was "ok," then normal at a year and finally no danger after 2 years. I rarely even think about it except how proud I am that I finally made it happen. I also feel so bad for people who are still stuck. Try and then try again don't give up giving them up.
Debi Patrick
#617 - 05/26/14
One year COLD turkey for me today!! Saved $3288.00 by not smoking 5480 cigarettes... Plus I have added 22 days to my life! I am so proud! I smoked for 42 years ... Anyone can do this ! Wow
Brenda Campbell-Ohlhauser
#616 - 05/24/14
One year and one day, thanks whyquit for showing me the light!
Terry Meegan Snr
#615 - 05/23/14
Today marks my 13th month of no smoking ... I have never been prouder of myself! What I most want to say to anyone reading this for motivation is this ... IT GETS EASIER! It truly does. You can do it if you use all the tools offered here! Believe me!
AP
#614 - 05/23/14
I've just realised, at some point this month I passed the one year mark 100% nicotine free. Have been physically, emotionally and psychologically free for a long time now. I noticed yesterday that I could smell donuts that were inside a plastic bag. My sense of smell has returned, energy levels are through the roof and it's much easier to cope with life's lows and much nicer to enjoy life's highs without nicotine. Outdoor activities and exercise are key to beating this drug. Once you accept that it's a drug addiction and not a guilty pleasure, it becomes easier to quit. Best wishes to everyone stopping today. You can, you will and you are on the road to freedom!
Mark McDougall
#613 - 05/22/14
Thirteen years ago today I quit smoking. I was dubious that I could do it in the first place, doubtful it could be done without immense suffering, and frightened that if I failed, it would confirm every irrational fear I had about myself. The biggest fear was that I was hellbent on killing myself with an addiction I could never escape. Still, the faintest flicker of hope lit my way.
Within days, I found an intrepid group of people on the internet (www.whyquit.com) moving in the same direction, and together we learned and supported each other through the sometimes bumpy early days of our quits. Thirteen years later, me and WhyQuit are still here, and are here to tell you that it can be done!
It has been over 12 years since I craved a cigarette. I am so very grateful to not smoke anymore. The very temporary challenges of quitting have long since been replaced with powerful healing benefits of being quit. If you want to quit smoking, dig in deep here, read everything on WhyQuit, and then read it all again. Watch the videos, come for support, and most importantly, believe you can! Because you absolutely can! If I could do it after 20 years of smoking, you can do it, too.
Melissa Clark James
#612 - 05/21/14
Well here I am ... another smart turkey ... 1 year nicotine free today!!!!To everyone who is just starting out on this journey, you can do it, there will be difficult days but they are few and far between and every day that you are free the easier it becomes. Many thanks to all the Turkeys who I took inspiration from in the early stages...thank you...I just read and re-read all the posts and that is what kept me on the straight and narrow. Gold Star for me today!!
Patricia Marnitz
#611 - 05/17/14
Look at what my family got me! I finally did it. It is possible. What a great feeling! Thank you so much, group, for your help. I MADE IT TO ONE YEAR NTAP!!!!
I promise you it gets easy. Keep patting yourself on the back for every day. I never thought I could make one year. I never thought I could make 1 week! I did it, so you can also. We are in this together.
Iossif Mario Gressis
#610 - 05/17/14
One year for me soo Happy after forty years I thought it would be impossible.
Alison Taylor Cockburn
#609 - 05/17/14
I went to AA to discover my obsession and allergy to alcohol. A year later I was having surgery and the doctors said no nicotine whatsoever 30 days prior to surgery or it will be canceled with no refund. I doubt I would have made it cold turkey without Joel's videos and articles. The thing I wanted most was a community of cold turkey quitters like the AA community. That first week of withdrawals was akin to going insane, thank God I had a gym membership!
I am now nicotine free going on 2 years and I never thought my mind would quit thinking about nicotine. It was far more challenging than quitting alcohol, far more. On day I had a close friend to call during my rants and to this day he laughs, and quit chewing tobacco as a result.
Now I compete in a variety of Spartan Race endurance, distance, obstacle courses, with a lot of uphill trail running. This would be impossible if I still smoked.
Why-quit was my only resource for quitting and I will remain forever grateful.
Russell Mann
p.s. in AA we are suggested to sponsor alcoholics trying to get sober, for me I have more passion for nicotine users trying to quit; I'm a WHYQUIT sponsor at my meetings; cold turkey baby, just like booze.
#608 - 05/16/14
One year of freedom. Thanks to you all. To everyone on this site... It gets easier. Read read read and come visit and listen to your brothers and sisters. We all are in this together. To everyone still posting after years of freedom THANK YOU! To all of you struggling with hour one, day one, month one... Keep the faith. NTAP!!
Dave Hildebrand
#607 - 05/14/14
One year smoke free----today!
Guy Faulstich
#606 - 05/11/14
10 years ago tonight at approximately 11:30PM I had my last cigarette. However, I had no intention of quitting at that time but the next morning I woke up and decided to quit. Just like that. So I kinda get to celebrate two quit dates. Tomorrow, I'm on the road all day so here's my 10 year quit post.
Quitting smoking was the single best thing I've done for myself physically, mentally, and spiritually. It wasn't easy at first though. I stumbled upon Freedom From Tobacco or WhyQuit, I don't remember which first, about a week in and FFT became key in helping me quit this nasty habit. JUST KIDDING! I wish it were just a nasty little habit (where have I heard that). I, as we all did, soon learned that nicotine was a nasty BIG drug addiction. Thanks to Joel and John and others I educated myself and read and read and read.
It was the longest time before I felt comfortable but I knew as long as I NTAP I would get to where I wanted to be and I did! I think I made up the saying that 100% of those who NTAP never, ever relapse and it's true.
Thanks again to John and Joel and Linda and JoAnn and those of you who continue helping people here. You really are live savers. In conclusion I'm going to attempt to post a link to my all time favorite FFT link which helped me out earlyish in my quit and one of my all time favorite pics I used to post back in the day. NTAP and success in your journey.
Turning the Corner ... Acceptance
Steve (zzrSteve)
#605 - 05/09/14
I quit smoking 1 year ago today!
Nathan Simms
#604 - 05/07/14
Yes!! Thank you, fellow turkeys! With your support and the great education at whyquit.com, I am celebrating one year of delicious freedom today! So, c'mon, let's shake those tailfeathers! Woop wooop!!
Elisabeth Clarke-Hasters
#603 - 05/04/14
I had tried and failed to give up smoking dozens of times when I stumbled across this page on September 26th 2012 and that same day I took what would be my last puff of a cigarette and then it was like a magic wand was waved, and I have never ever looked back!
Since then I have a 10 month old beautiful baby girl, have started up my own business which is storming it, and am loving life with my 4 children under 5. Thank you to WhyQuit and Turkeyville for being the sole reason I made it!!
Eve Squires
#602 - 05/04/14
I need a parade ! It has been 365 days today . I am GOLD !! Thanks to all the support !!! One Year !!!
Stephanie Moore Long
#601 - 05/04/14
Sound the turkey trumpets my friends I have arrived at Double Gold!!! May 4th 2012 I started my new life and I have never looked back!!!! So darn happy and proud I deserve this I'm worth it and so are you!!!!!!! Best of luck to everyone!!!!!!
Christine Curtis Walker
---
Read additional victory messages


Page created January 2, 2014 and updated June 9, 2015 by
John R. Polito