Turkey's Triumphs: Page 34
Messages from Cold Turkey Ex-smokers Who Quit Smoking for at Least 1 Year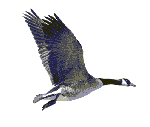 Did you stop cold turkey?
Nicotine-free for a year?
Our turkey's triumph victory messages
#680 - 12/08/14
I quit smoking since 10/09/10, the day my dad died so suddenly by heart attack at age 61. I was 26. He left this world without any notice and somehow I felt angry and abandoned because he could have quit, he could have done something to stop from smoking two packs of cigarettes per day. The doctor said that his lungs were black and useless and that basically he committed suicide. I quit smoking since then because I don't want smoking to be my cause of death!
I will always remember the day that my dad died as the day that saved my life.
Thank you dad, I am thinking of you every second.
#679 - 11/28/14
I wanted to write to you to thank you for your amazing website. Let me start off by telling you I haven't had a milligram of nicotine in any form since Father's Day, 2013 – almost 18 months now. I can honestly say I've beaten this addiction, with the help and support of your website and Joel's videos. I don't check in with your website too often any more, but for those first few weeks, I lived on the website. I quit cold turkey. I truly believe your website and the notion that cold turkey is the only way to go.
So, in this holiday season. I say thank you to you and your team at WhyQuit.com. A life saving website.
Harry Buscher
#678 - 11/26/14
To all involved in your website: it will be almost 2 years since I have quit smoking. For 20+ years I smoked with many failed attempts at quitting.
Your information and help from your web site gave me the strength and knowledge to stay vigilant. I kept the mantra in my head "there is no good reason, there is no good reason", and it got me through.
During the first week or so I would pretend to smoke fake cigarettes (even flick the imaginary ash out of my car window, and light the imaginary smoke with a lighter) which seemed to help... but reminding myself of everything from your site really got me through. Sometimes I would just pull up the site and read it when I would get the urge.
Since quitting I have dreamed of smoking while sleeping, and have had cravings for cigarettes, but remembering "there is no good reason" keeps me solid.
Prior to quitting, my wife and I had been trying to get pregnant with our first child, with no success. Shortly after quitting we conceived our first child, and now have a beautiful son together. I really believe that it was the smoking preventing us from getting pregnant.
I see him and think to myself that, may be, I've afforded myself more time to be with my son and my wife. I think of my wife not having me around and having to raise my son on her own because of my smoking, and the notion horrifies me. Thank you for helping me get better, and hopefully giving me more time with my family. What you do is truly inspirational. Thank you.
Respectfully,
Brian Scott
#677 - 11/04/14
Thank You!
I tell people all the time about WhyQuit.com, if you think you can't quit, you are wrong, you can. It's been three years for me. I failed so many times, and this time I learned to just live through it. Live with the expecting withdrawal once, not a bunch of times. Do it.
It has been my highest triumph. I feel like I have a life I might have missed. I may not have dodged the bullet, but it is in slow motion and I might have avoided a painful death that hurts your loved ones. I have more reason to hope. I hope for all smokers to get this bright chance that I feel now.
Debi
#676 - 11/03/14
Today is 400 days without tobacco and it amazes me I have not had one hard moment where I thought I would fail. Quitting was as easy as defining myself as someone who no longer smoked. During my 38 years of a pack and a half a day for 6 days a week I was never motivated to quit so I never tried. I never smoked on Sundays because Saturday nights were bar nights and included more than usual smoking. Maybe the ability to refrain one day a week made the transition to never smoking easy, I don't know. For the final 28 years my cigarette was Camel non filter. Everyone, no matter how hard your personal battle, just know that the way you will feel is so good and so foreign. Breath is full and throat clearing is a thing if the past.
Chris Anderson
#675 - 11/02/14
I just wanted to personally write to you both and thank you both so much for all of the resources you've made available. I'd tried just about every method to quit (patches, gum, champix etc), and since reading FFN/watching Joel's videos, I've been nicotine free for the past 346 days and counting (according to my quit counter).
Thank you so much for giving me my freedom back - it really is a wonderful thing to be free of such a filthy addiction. I share your website with anyone who asks me how I quit, in the hope that someday they too can be free.
Best wishes,
Daniel
#674 - 10/30/14
I was talking with some smokers today, and it reminded me that I had never thanked you for your site and the wonderful motivation that it provided me when I decided to quit in 2007.
Thank you.
I had been a please forgive how horribly tardy I've been in getting your message shared on WhyQuit's Turkey's Triumphs page. I started substitute teaching full-time in August and am just now catching my breath and getting caught up. Congratulations on getting and staying clean and sincere thanks for caring, sharing and becoming part of the team. Together, just one brother or sister nicotine addict at a time, we can and are making a difference. Still only one rule, even for big quits like us ... none today, to never take another puff, dip, vape or chew! Breathe deep, hug hard, live long, John (Gold x15) John R. Polito Nicotine Cessation Educator Director WhyQuit.com 106 Aldrich Place Goose Creek, SC 29445 (843) 797-3234 john@whyquit.com smoker for about 35 years. I was smoking about a pack and a half a day in December, 2006, when I began to think, again, about quitting smoking. I had quit several times; 9 months being my most successful endeavor. That success had been through cutting my cigarettes smoked by 2 per day, starting from where I was at the time. I had also tried patches, which I found easy, but I didn't want to wear patches for the rest of my life. I also tried step-filters; unsuccessfully and nicotine gum – nasty. This was before the days of the e-cigarette or I probably would have tried that too. E-cigarettes seem to make the users feel free to use them in times and places where they would not have used regular cigarettes; often leading to more of a nicotine addiction.
Anyway, I knew I was highly addicted to nicotine and any quit method that included nicotine didn't make sense to me. I needed to break that addiction. I was getting ready to turn 50 and did not want to be a 50 year old smoker. In those days, they had recently outlawed smoking just about everywhere and I hated feeling like a criminal relegated to some distant corner of my employers' parking lot while I got my nicotine fix.
I found your site in December, 2006, and spent some time each evening reading everything posted there. I knew that the key to successfully quitting was getting motivated and your site did that for me in spades. I set my quit date my son's birthday, January 8th, 2007. I planned to drink a lot of fluids to help flush the nicotine out of my system as quickly as possible and I warned my family and friends that things might get ugly for a little while. One major obstacle I knew I would face was the fact that my husband was a 2 pack a day smoker who had no such inclinations about quitting. I had to make sure that I knew, going in, that this was about me and it was not about him or anything he did or didn't decide to do. I was going to quit. Period.
And I did. And things did get a little ugly for a little while. But I made it through the first week. And every day after that got a little easier.
And then the unthinkable happened.
My little sister, my best friend, who I talked with everyday, had a massive heart attack and died at the age of 43, on February 2, 2007.
And I wanted a cigarette. I remembered something I read on your site, about how that cigarette wasn't going to change anything. It wouldn't bring her back. And it wasn't a fitting tribute to her. Everyone in my family was watching me, hoping I wouldn't, but halfway expecting I would. But I didn't.
It has now been over 7 and a half years. I don't miss it anymore. I rarely even think about it. But I would like to thank you from the bottom of my heart for the motivation that your site provided for me.
Kimberley D.
#673 - 10/19/14
I was able to quit smoking over 6 years ago because of your site whyquit.com. I used the 5 minute method.
THANK YOU!
Jeff
#672 - 10/17/14
Thanks for your book and lessons. I am one year today! Gold! And only 1 beer for the entire year as well! $7000 saved on cigs, 20445 cigs not smoked and 71 days of life saved. Not to mention I have cycled 5oookm this year and lost 43 pounds! I was smoking over 50 butts a day and 3 to 4 tall boys a day as well.
Shon
#671 - 10/14/14
I was clearing out the old bookmarks on my web-browser when I came across "Turkey's Triumphs." Curious as to why I had developed an interest in Turkish History, I clicked through and it all came flooding back. I used to be a smoker! That is, until 458 days ago when I went cold turkey and finally quit.
I was a 20-a-day man for 10 years till I was 34. Before finding WhyQuit.com, I had tried at least 7 times using patches or gums. Everytime, I was clear for a while before I would cave in again and go back smoking. After a particular 3 week stint on patches, I realised I was only changing my nicotine supply from tobacco to patches.
I found WhyQuit. I read all the material on the website and picked a stop date in July 2013. Now, in October 2014, I call myself an ex-smoker. The first week, I think I read Never Take Another Puff every day. I think I needed to read it once through a month later - mostly for reassurance when I got a really bad craving one day after arriving in a strange city.
Since giving up, my skin is much brighter and younger. I had my medical two weeks ago and my lung capacity is of someone in their early 20's. My fingers are no longer stained green, my taste and smell is much improved and I don't stink of tobacco.
Your website was the last piece of the puzzle to help me give up smoking. My only advise to smokers is to understand what truly triggers your need for a smoke (in my case procrastination and stress at work) and go cold turkey. Why replace one source of nicotine with another?
Thank you very much for NTAP. It got me through those difficult first weeks and, 458 days later, I really won't take another puff.
Kind regards,
Enda Casey
#670 - 10/14/14
Well I can't say the web site made me quit (I had to do that on my own), but it didn't hurt. I was 46 years old and I was a 2 packs a day "no matter what" smoker. I was getting to the point where I could hardly make it up a flight of steps without having to stop to catch my breath. Well from the time that I got up until the time I fell asleep I had a cigarette in my hand, or it sure seemed that way.
A couple of days before Valentine's day I starting researching (not that I really thought I could do it) when I came across you web site. After reading the stories, I made the decision this time was for real. So on Valentine's day 2011 (I picked this day to make it easy to remember), well, without telling anyone (in case I failed) I did it. As I come up on the 4 year mark I try to look back and figure out why this time it worked. I really can't answer my own question. I can only say (and I do), if I can do it anyone can.
Terre
#669 - 10/12/14
I stumbled on Whyquit.com when I was wasting time on the Internet at work. Shhh ;)
I was instantly engrossed - I couldn't get enough of the stories & information! After a couple hours or so of reading I realized I was a couple hours into my QUIT! When I finally peeled myself away from the computer, I went out to my car and threw away all my smokes (most of a brand new carton!!!) and all my lighters. Thankfully it was a Friday, so I sequestered myself in my house over the weekend to get my 72hr withdrawal over with. Over the next few weeks I learned how to do everything without a cig. Then, I realized I wasn't having cravings anymore and EVERYTHING was better: food, breaks at work, time with friends & family, sex, sleep... everything!!!
I don't even remember how many years ago that was. Before that day, cigs completed me; I didn't see how people could live without smoking. After that day, I realized the ONLY way to live is without smoking!
Thank you, Thank you, Thank you!!!
-Amanda Stevens
#668 - 10/06/14
The last time I wrote on this page was at number 416 on the 12/18/11. I predicted, then, that I, although not being able to 'look into the future', was quite sure that I would never take another puff again.
So here we are 5 years and one day after my initial last puff, and boy am I glad to be able to tell you all that I am still free of nicotine and foes.
Please be all encouraged to do the right thing.
Being scared is fine, being anxious is okay, being worried is not a problem. IT WILL STOP! Just do not let your brain trick you, remind yourself why you want to be free and DO it! All the best folks, from sunny Scotland
Marc
#667 - 10/06/14
My name is Sheila, and I am a nicotine addict. I have stopped nicotine for 11 months 30 days 36 minutes and 51 seconds or 364 days. I have not smoked 7281 death sticks and saved $2032.63. I have saved 25 days 6 hours and 46 minutes of my life.
Sheila Givens-Pinckney
#666 - 10/04/14
Yesterday was 1 year!! Thank you WhyQuit forum I couldn't have done it without your help!!
Marilyn Owsley Allen
#665 - 09/30/14
Yeaaaaaa I did it and I am a lovely gold colour today!!! I can't believe I have done this after all those post, crying etc lol but I made it. This quit was it, after all those decades of smoking and now 2500 pounds better off . Whoop whoop, I did it!!!!!
Sharon Howard
#664 - 09/26/14
I have been quit for 1 Year, 7 hours, 7 minutes and 39 seconds (365 days). I have saved $2,465.74 by not smoking 10,958 cigarettes. I have saved 1 Month, 1 Week, 1 hour and 10 minutes of my life. My Quit Date: 9/25/2013 4:10 PM
Heather Damewood
#663 - 09/23/14
One year ago today, I smoked my last cigarette! Never take another puff and one day (hour) at a time works!!! It was not always easy, but whenever I hit a rough patch, I would come here to read and watch the videos. Thank you all for being here.
Christina Clark
#662 - 08/19/14
I have now been one year stop smoking cold turkey. I had stopped smoking before for a year and a half, cold turkey but one stressful day I went back to smoking again for a few years.
One day I was rushed into hospital where I stayed for a week. I was too ill to smoke. However as I was ready to be discharged I could easily leave and light up. I walk out of the hospital and saw a man, mid thirties, skinny, looking very ill with a hospital gown on with blood down it. He was holding on to his portable drip with one hand and puffing a cigarette in the other. I thought how pathetic, I was controlled by the cigarette.
I spent £50 a week on fags, for what? Bad breathe, yellow teeth, a constant cough? Then, I decided I would not smoke today. Every Friday I would take the fifty pound I would have spent on fags and buy myself something. My advice to anyone stopping smoking cold turkey is take one day at a time. Remember after a few days there is no nicotine in your body, but your brain wants that feeling and will try to manipulate to into smoking. Think of the money you have gained. If you have a really bad craving it won't last, distract yourself. I don't know why but liquorice really helps.
I know if I have 1 ciggy I will be a smoker again. Now 1 year on, I don't really think about smoking. I don't crave it. At the beginning it feel like it is a battle to end the day without giving in. I have won the war and so can you. I smoked for 20 years. I've wasted so much money. This website really help me when I nearly gave in. Thanks.
Dina
#661 - 08/18/14
Just wanted to share with you my deepest thanks for your ongoing commitment to freedom from nicotine. 13 years ago I quit smoking and the information and support found on WhyQuit.com was instrumental to my success. In the past 13 years I've referred many to this site and hope they have found the freedom I have. Thank you for all you do!
Venita Spacht aka GumGal
Quit date 8/18/01
---
Read additional victory messages


Page created January 2, 2014 and updated June 9, 2015 by
John R. Polito