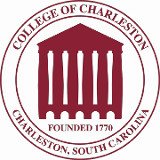 ---
College of Charleston
Counseling & Substance Abuse Services
181 Calhoun Street
Charleston, SC 29424-0001


Free Quit Smoking Seminar
Thursday, March 18, 2004
The College of Charleston will host a free nicotine dependency recovery seminar, open to the public, on Thursday, March 18, 2004, from 7-9 pm. This abrupt nicotine cessation education program will be presented on the college campus in Maybank Hall, Room 100, located on the corner of Calhoun and St. Philip Street. Those unfamiliar with the campus can access a map via the following web address: http://www.cofc.edu/about/map.html (Maybank is building #14).
Seminar Content: After examining the onset of true chemical dependency as nicotine imitated acetylcholine and exerted control over the direct and indirect flow of more than 200 neurochemicals, including select dopamine (reward), serotonin (mood) and adrenaline (stimulation) pathways, participants take an extremely graphic whirlwind tour of the destruction inflicted by each puff of the more than 4,000 chemicals released by each burning cigarette.
The seminar provides a detailed dependency recovery roadmap of the timing and sequencing of chemical withdrawal and psychological recovery. It relies heavily upon recent studies in areas such as symptom frequency, crave episode frequency and duration, coping techniques, time distortion, blood sugar stabilization, the nicotine-caffeine interaction and overcoming the emotional loss. Conscious denial rationalizations, minimizations and blame transference are exposed, and weak quitting motivations such as fear and cost are recast into sustainable motives.
Presenter: The seminar is presented by John R. Polito, a former thirty-year three-pack-a-day smoker and founder of WhyQuit.com, the internet's oldest abrupt nicotine cessation forum.
Pre-Registration: Seating is limited to 100. Walk-ins are welcome, but to reserve a seat or for additional information, please call Laura Lindroth, Health Educator at the College of Charleston, at (843) 442-5522 or John R. Polito at (843) 797-3234. Free telephone follow-up support will be provided by College of Charleston Peer Educators.
Warm regards,


Laura
Laura Lindroth, MPH, CHES
College of Charleston
LindrothL@cofc.edu


How to Quit Smoking
---
Our Free Quitting E-books
Read both books & demolish quitting anxieties!
---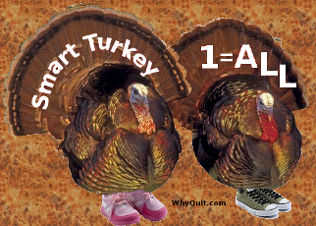 Learn More About Smart Turkey Quitting
Knowledge is a Quitting Method

Written January 29, 2004 and page format updated June 15, 2015 by
John R. Polito