Imagine life nearly half over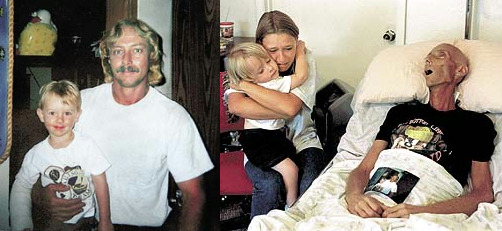 Bryan was about to turn 34 when diagnosed with lung cancer. The photo to the left was taken 64 days before the photo to the right. A smoker since age 13, he was up to 2 packs-a-day. Look closely at the photo in his hands. One-quarter of all adult smokers are dying from smoking during middle-age. Read Bryan's full story.
---
The photo to the left is the property of Bobbie Jo Curtis and the one to the right the property of the St. Petersburg Times. At Mrs. Curtis' request, neither may be used for ANY commercial or fund-raising purpose of ANY nature whatsoever.





Copyright &copy 2005 WhyQuit.com