Quit Smoking Site Swamped
Yesterday, instinct trusting New Year's quitters flooded WhyQuit.com, the Internet's oldest and most popular cold turkey quitting forum.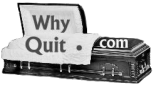 WhyQuit.com recorded 249,572 requests (hits) yesterday, January 3, 2011. What makes the site's popularity so astounding isn't that it's staffed entirely by volunteer quitting counselors, that it sells nothing, is ad free or declines donations. It's that since 2000 government health officials have consistently and diligently worked hard to discourage smokers from attempting to quit cold turkey.
Visitors to WhyQuit are greeted by rotating images of young smokers claimed in their 30s and 40s by smoking related diseases, primarily lung cancer. After getting your attention, WhyQuit leads visitors into the Internet's largest library of original stop smoking materials. There, they are introduced to free quitting e-books, and audio and video quitting lessons. After their motivation and education feasts, smokers are introduced to hundreds of thousands of messages at Freedom from Nicotine, a highly focused and deadly serious peer support group.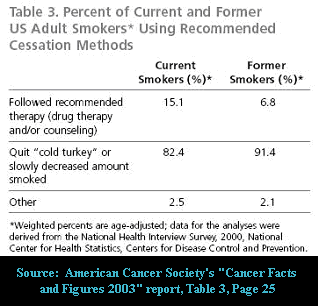 Established in July 1999, WhyQuit is cold turkey's leading defender. The site's primary message is that each year more successful ex-smokers quit cold turkey than by all other quitting methods combined. It's a message contrary to all government health websites, which in June 2000 officially adopted the pharmaceutical industry's mantra that quitting cold turkey is nearly impossible, that few succeed.
While pharmaceutical industry quitting product marketing suggests that quitting without their product is nearly impossible, WhyQuit teaches that the vast majority of successful cold turkey quitters have never heard of WhyQuit, and that finding and using the website is not necessary for success.
Instead, WhyQuit attempts to boost confidence in the smoker's own natural quitting instinct to totally end nicotine use, not replace it or swallow pills designed to imitate nicotine's effects.
The one lesson WhyQuit strives to teach every visitor is that chemical dependency upon smoking nicotine is as real, permanent and involves many of the same brain pathways as alcoholism, heroin or meth addiction. Why? Because fully accepting chemical dependency greatly simplifies quitting's rules. In fact there's really only one. It's that lapse equals relapse, that one is too many and a thousand never enough, that just one puff of nicotine and you should fully expect your brain to soon begin begging for more. WhyQuit calls it the "Law of Addiction."
Quitting is simply a matter of stopping. After that, continued success is a matter of sticking to your original commitment to - just one hour, challenge and day at a time - not allow nicotine back into your bloodstream.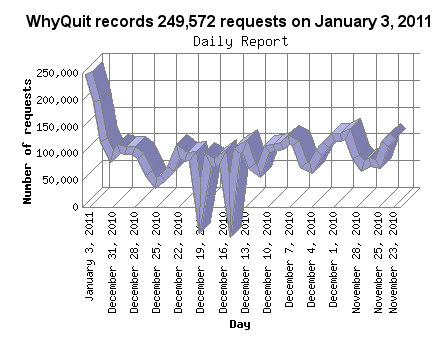 ---
How to Quit Smoking
---
Share this article with friends & loved ones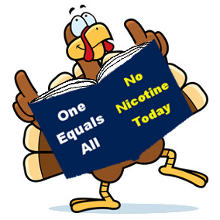 Discover Smart Turkey Quitting
Knowledge is a Quitting Method