Ask Joel your quit smoking question
WhyQuit News - Thursday, December 8, 2005 - 0600 a.m. EST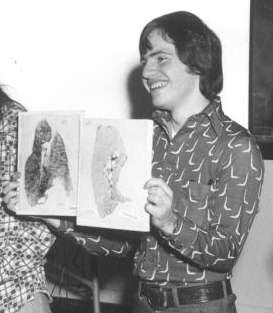 Do you have a quitting question? Now you can have it answered online for free by one of America's leading smoking cessation counselors, Joel Spitzer of Chicago. The question and answer forum is called AskJoel.
Joel has been providing smoking cessation and prevention services since 1972. Having started as a volunteer speaker and then a professional staff member of the American Cancer Society, he became smoking programs coordinator for the Rush North Shore Medical Center in Skokie, Illinois, where he conducted cessation and prevention programs from 1978 until 2000.
Today Joel provides smoking cessation and prevention services for the Evanston and Skokie Health Departments. He also serves as education director at Freedom. Freedom is a 3,500 member free online nicotine dependency recovery classroom and peer support forum linked to WhyQuit.com, the Internet's leading cold turkey quitting resource.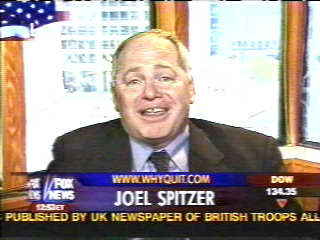 Over the past 33 years Joel has presented more than 325 six-session stop smoking clinics spanning 13 days, more than 570 single session seminars, and has spoken at more than 30 conferences on smoking and health. He has been heard on numerous talk radio broadcasts, appeared on CNBC and Fox News, and has been quoted in news articles across the nation.
But Joel's greatest influence has been online, where since 2000 his collection of 100 free quitting articles (known as Joel's Library - WhyQuit.com/joel ) have been shared at support groups and message boards across the Internet. Entitled "Never Take Another Puff", the articles are also available in PDF book format (1.2MB). More than 126,000 copies of "Never Take Another Puff" have been downloaded since September, 2005.
After dealing with thousands and thousands of smokers one-on-one, there may still be a few quitting questions that Joel has yet to field but probably not many.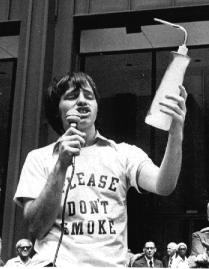 Read
what the Senn High School director had to say about Joel on February 7, 1978.
Anyone who knows Joel will quickly recognize that he's changed little in 28 years.
How to Quit Smoking
---
Joel's Free Quit Smoking E-book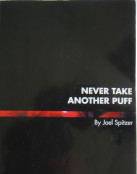 Use it to demolish quitting anxieties!
---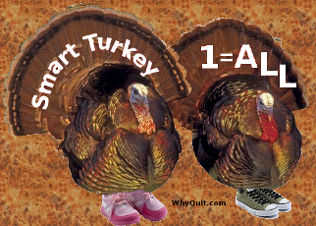 Learn More About Smart Turkey Quitting
Knowledge is a Quitting Method

Written December 8, 2005 and page format updated June 7, 2015 by
John R. Polito