Ask Joel your quit smoking question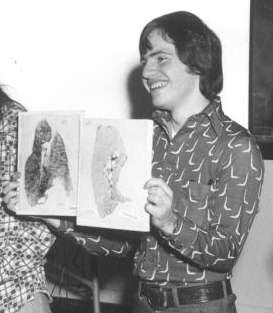 Do you have a quitting question? Now you can have it answered online for free by one of America's leading smoking cessation counselors, Joel Spitzer of Chicago. Simply submit your question as a comment beneath Joel's AskJoel YouTube video.
Joel presented his first two-week, twelve-hour, quit smoking clinic as an American Cancer Society volunteer in 1976, and has since conducted 351 full clinics, and 690 single-session seminars.
After leaving the American Cancer Society in 1978, Joel served as smoking programs coordinator for the Rush North Shore Medical Center's Good Health Program from 1978-2000. Joel next presented regular clinics and seminars for the Evanston Health Department (2000-2006) and the Skokie Health Department (2002-2005).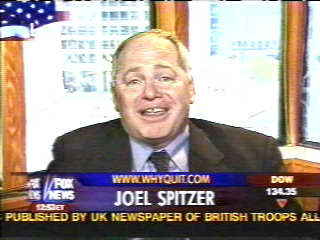 Joel has also spoken at more than 30 conferences on smoking and health, has been a guest on numerous talk radio broadcasts, appeared on CNBC and Fox News, and has been quoted in news articles across the nation.
Online, Joel has served as education director at WhyQuit since June 2000. Visited by more than 2 million unique annual visitors, it was then that WhyQuit was transformed into a home, haven, advocate and protector of cold turkey quitting (abrupt nicotine cessation).
WhyQuit's education centerpiece is Joel's Library. There, visitors can read Joel's nearly 100 original clinic reinforcement articles, download all articles as a free e-book entitled "Never Take Another Puff," or watch Joel's ever growing collection of almost 500 video lessons.
After dealing with thousands and thousands of smokers one-on-one, there may still be a few quitting questions that Joel has yet to field but probably not many.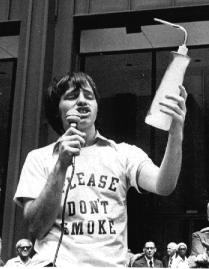 Read
what the Senn High School director had to say about Joel on February 7, 1978.
Anyone who knows Joel will quickly recognize that he's changed little in 28 years.
How to Quit Smoking
Our Free E-books
Read both & destroy fear driven anxieties!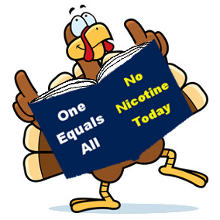 Discover Smart Turkey Quitting
Knowledge is a Quitting Method