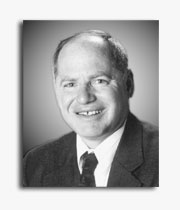 Joel Spitzer has provided smoking cessation and prevention services since 1971, first as a volunteer speaker and then a member of the professional staff of the American Cancer Society. Later he served as smoking programs coordinator for the Rush North Shore Medical Center's Good Health Program, and then as a consultant for the Skokie Illinois Health Department and the Evanston Department of Health and Human Services, providing state funded smoking cessation clinics and seminars for the two Chicago suburban communities. Here at WhyQuit, Joel has served as education director since June 2000.
Joel's Library is home to:

---
Share Joel's Library with Friends
Who knows, you may help save a life!
---
Joel's Reinforcement Articles
Why Do People Smoke? - 16 articles
The Costs - 18 articles
How to Quit - 35 articles
Relapse Prevention - 27 articles
What About Weight Gain? - 4 articles
Teen Smoking Prevention - 5 articles
Smoking: A Historical Perspective - 4 articles
---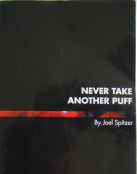 "Never Take Another Puff"
Discover why more than Four Million copies of Joel's free book "Never Take Another Puff" were downloaded between August 1, 2005 and July 7, 2012. While we cannot promise that if you read Joel's book that you'll succeed in quitting smoking, we can promise that you'll learn how. Give "Never Take Another Puff" one complete cover-to-cover read. Arm yourself with the power of knowledge.
Link to 2003 PDF Edition - Download the original online version of Joel's free 149 page quit smoking book in PDF format (1.35MB), containing 97 short quitting articles. Once opened, be sure to click the "save" icon (the first icon on the far left) and save a copy to your computer. You'll then be able to search, print and e-mail "Never Take Another Puff" to friends, family members and co-workers who are smoke, chew or dip nicotine.
Link to 2006 PDF Edition - This link is to the latest edition of "Never Take Another Puff." It is a bit larger file (1.5MB), with 63 additional pages (212 total) but only four additional articles related to: (1) setting quitting dates, (2) alcohol use and alcoholism, (3) who to believe regarding quitting methods, and (4) why the decline in smoking is grinding to near standstill. If you have already printed the 2003 version, we recommened that you print the four additional articles and place them at the end of Chapter 3.
---
Daily Quitting Lesson Guide
---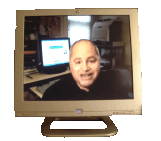 Joel's Video Quit Smoking Lessons
Imagine having your very own stop smoking coach, one of the world's best. More than 4 Million of Joel's free videos had been watched as of April 24, 2013. Collectively, they capture nearly all lessons that were presented by Joel during his 13-day, 12 hour clinic program.
There are a number of tools for locating and using Joel's videos. If still within the first two weeks, consider Joel's Daily Quitting Lesson Guide (above) or his YouTube Featured Playlists. If searching for a particular topic or issue, consider Joel's alphabetical video Index. Indexed video pages provide discussion, comments and links to related lessons. Also note that the Index and all indexed video pages contain a search box.
Last but not least, below topic indexed listing of Joel's videos. Additionally, videos made prior to December 2007 are available in MP3 and high resolution formats. We encourage you to watch as many as possible. Discover what happens once we become more dependency recovery savvy than our addiction is strong!
---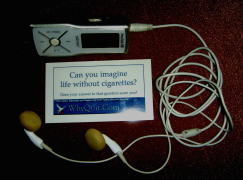 Joel's MP3 Audio Counseling Download
The link below requires high speed Internet access as it allows one-step downloading of a large 264MB zipped file containing Joel's original 64 audio quitting lessons, 11 hours of listening. Depending on your Internet connection speed, the download time may take from 30 to 60 minutes. All you need to do is download the file, unzip it and load the individual (unzipped) files into your MP3 player. Our thanks to David King, who at 42 days into his own recovery created this zipped file in December 2009.
On February 2, 2017 Brian Murry provided us with this larger, higher audio quality copy of the above MP3file, in which he reduced low hissing sounds, hums and squelch.
---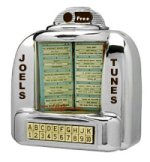 Joel's Jukebox
This link to Joel's Jukebox takes you to an extremly fast online MP3 audio player that allows for easy listening of Joel's audio stop smoking lessons. Our thanks to HWC for building this page.



---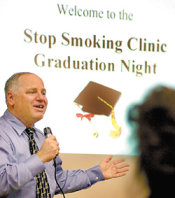 Ask Joel
No longer accepting new questions,
Ask Joel
is an archive of is a forum that indexes quit smoking questions previously asked and answered by Joel, or questions related to ending chemical dependence upon smokeless tobacco (snuff, dip, snus or chewing tobacco) or upon NRT (the nicotine gum, lozenge, inhaler, spray or patch). If your question has not yet been asked, or is unusual, post it to the comments section of Joel's
AskJoel video
. Please use language suitable for youth. Thanks.
---

© Joel Spitzer 1971 - 2018
Page last updated on May 13, 2018 by John R. Polito