Half-a-Million Downloads of Free Quit Smoking Book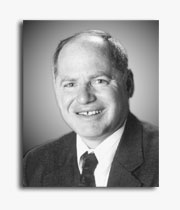 You won't find "Never Take Another Puff" in any book store but it's flying off Internet cyber shelves. Available at WhyQuit.com, 503,678 copies have been downloaded since August 2005.
Authored by Joel Spitzer of Chicago, Never Take Another Puff is a 149 page PDF collection of 95 short quitting lessons on almost every cessation topic imaginable. Spitzer presented his first two-week, twelve-hour, quit smoking clinic in 1976, starts his next at the Evanston Civic Center Tuesday night, and presented 325 clinics in-between.
His free book stands conventional quitting wisdom on its head. Spitzer does not advise smokers that they should wait until their birthday, New Years, some national quitting day or for a stressless time in life before attempting to quit. He does not encourage them to change their routine, adopt any quitting crutch, to "get medicine and use it correctly," make major lifestyle changes, drink tea instead of coffee, eat breakfast in a different place, avoid other smokers, or to take lightly the fact that smoking just one cigarette will initiate the onset of full and complete relapse.
Instead, he shares lessons that are unlike any smokers have previously heard. Spitzer treats nicotine dependency recovery as a true chemical addiction. He merges the "law of addiction" with a do-able "one day at a time" cessation philosophy. Readers learn the importance of maintaining stable blood sugar, how anger and stress impacted nicotine reserves, to expect to experience the five phases of emotional loss, how to manage periods of smoking fixation, how to minimize weight gain, and how to evaluate alcohol use during recovery.

What may be the most intriguing aspect of the half-a-million downloads is that not one dime was spent on marketing. "I'm very surprised and very pleased that so many people have found this book," says Spitzer.
Asked why his book isn't in print like other books he replied, "I've chosen to take a different route." "It has been downloaded by hundreds of thousands and has never cost one of them anything. No shipping, no postage, no gas to get to a library."
The book makes clear that it takes a maximum of three days to rid the body of nicotine and for withdrawal to peak in intensity. It attacks replacement nicotine products as needlessly prolonging physical withdrawal and, like all gradual or step-down withdrawal methods, failing to produce as promised.
Spitzer notes that offering the book for free has "taken away the ability of smoking cessation experts, who are mostly pharmacological advocates, to say that we are attacking the science so that we can become rich. We are attacking the science because the science is wrong."
When asked to identify the book's most important lesson Spitzer points to the title. Once the smoker quits they are guaranteed to stay free so long as ... just "one day at a time" they remain committed to Never Take Another Puff!
Spitzer's latest project is the production and Internet sharing of free video quitting lessons. His first sixteen videos are available for download in Windows Media Player format at whyquit.com/joel.

How to Quit Smoking
Our Free E-books
Read both & destroy fear driven anxieties!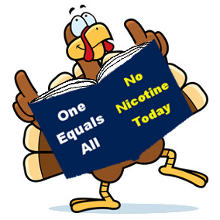 Discover Smart Turkey Quitting
Knowledge is a Quitting Method