Survey finds dramatic decline in
College of Charleston student smoking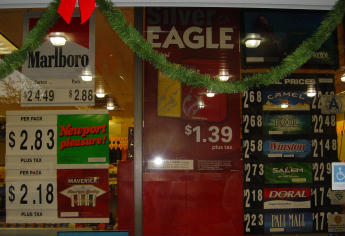 A just released Core Institute Alcohol & Drug Survey of College of Charleston students found that the number of students smoking at least three times weekly dropped nine percentage points in the last two years, from 30% of the student body in January 2004 to just 21% by December 2005.
Declines were also reported in students smoking at least once in the past 30 days (from 45%, down to 35%) and at least once during the past year (54% to 47%). According to the survey, over 1,000 students took part in the survey, more than 10% of the student population.
The reductions were achieved despite students having access to some of the cheapest cigarettes in the nation. In September, North Carolina raised its cigarette tax to 30 cents a pack leaving S.C. with the nation's lowest tax at just 7 cents per pack. Low tobacco taxes translate into cheaper nicotine delivery vehicles. Area convenience store windows currently advertise one brand of cigarettes for just $1.39 a pack.
The smoking declines were also made while College of Charleston students have been directly targeted by the tobacco industry. Tobacco representatives have often been seen handing out "complementary" packs of cigarettes at businesses and night spots near the college.
Assisted by student government, peer health educators and community resources, College of Charleston Health Educator Laura Lindroth has made student smoking a passion. Throughout the year students are impacted by lessons and discussion about prevention, cessation and secondhand smoke.
"I'm really proud of our students," says Lindroth. "They're battling tremendous odds against an industry that is specifically targeting them, and yet they're coming out on top."
Lindroth annually makes the American Cancer Society's November Great American Smokeout a big campus affair, and since March the Society has supported the College's prevention and cessation programs. This year's highlight was students trading a pack of cigarettes for free tee-shirts with slogans such as "Hug me I quit smoking" or "Kiss me I quit smoking."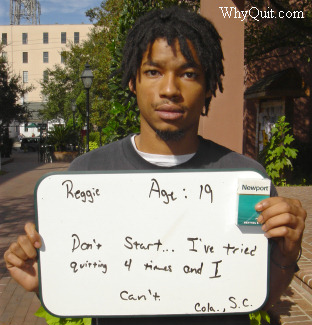 At this year's Smokeout, information and resources were also provided by the American Cancer Society, Smoke Free Charleston, MUSC, and WhyQuit.
In November student government leaders approved a measure that would ban smoking in all dormitories and restrict smoking at building entrances. The proposal has now reached the desk of College President Lee Higdon.
Supporters believe implementation would not only have a positive impact on the breathing and health of non-smoking dorm students, but would further help de-normalize nicotine dependency across the campus. Inside the residences, students will be less subject to peer pressure from smokers and quitters will find safe havens.
Since 2003 the College has sponsored free bi-monthly smoking cessation programs, open to students and all Charleston area smokers. Entitled "Freedom from Nicotine," the two-hour seminars are presented by College of Charleston Counseling and Substance Abuse Services. The instructor is John R. Polito, a former 30-year three-pack-a-day smoker and the founder of WhyQuit, a popular Internet quitting site.
"We work hard marketing our seminars and in getting quitting literature into the hands of people we know won't necessarily come," Polito said. "I like to think that it's a secondary benefit to the campus community that may have had a positive impact on student smoking rates."
This year the College has sponsored a free New Year's Eve quitting program. It will be presented on Dec. 31 from 2 to 4 pm at the Charleston County Public Library Auditorium at 68 Calhoun Street. Those attending will receive free quitting booklets and ongoing support upon request. For more info visit WhyQuit.com/2006 or call 849-9721.
How low will student smoking rates dip? If Laura Lindroth has any say in the matter it may not be long before the College of Charleston isn't just the oldest municipal college in America but its healthiest.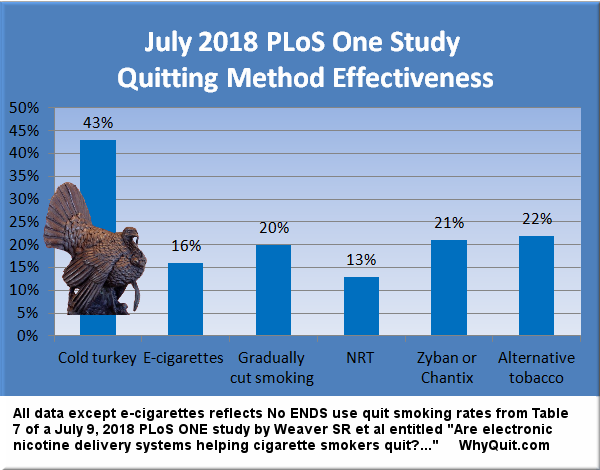 Related Articles
How to Quit Smoking
Our Free E-books
Read both & destroy fear driven anxieties!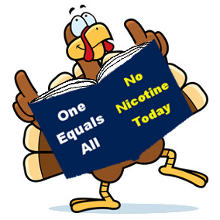 Discover Smart Turkey Quitting
Knowledge is a Quitting Method