Talk radio shares quit smoking keys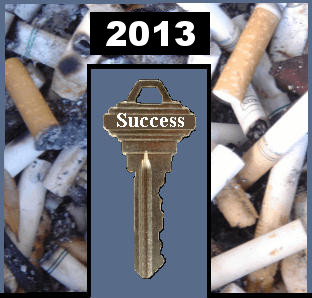 Soon smokers may no longer need to attend formal quit smoking programs in order to discover the keys to quitting as the programs are coming to them. Fionna Lippy, host of World Talk Radio's "Simple Savings," spent an hour with John R. Polito, a nicotine cessation educator and editor of WhyQuit.com on September 14. The broadcast transcript is free and remains available at the site.
The first segment covers the costs associated with smoking, the second explores why smokers smoke and the final segment presents the basics on how to quit.
Although the show's name and focus are about "savings," Fiona has already decided to devote a second one-hour broadcast to the most important topic of all - how to quit. John and Joel Spitzer, John's six year teacher and mentor, are scheduled to appear together on the October 26 program.
Joel Spitzer is the author of "Never Take Another Puff," a popular 149 page PDF quit smoking book which can be downloaded for free at WhyQuit.com. It contains 97 short quitting articles on almost every cessation topic imaginable.
Joel is a full-time cessation counselor who has taught regular quit smoking clinic programs in the Chicago area since 1976. His live programs involve six two-hour sessions spanning thirteen days. Although few will be able to travel to Evanston, Illinois to attend his next two-week program, they don't need to as both Joel and his work are freely available at WhyQuit.
Smokers truly are bringing clinic type programs into their homes as 437,802 copies of Joel's free book were downloaded during the past 12 months. Hopefully additional talk radio programs will soon join Fiona in connecting the world's leading nicotine dependency recovery counselors, educators and facilitators to the 70 percent of smokers who say they want to quit but don't know how.

How to Quit Smoking
Our Free E-books
Read both & destroy fear driven anxieties!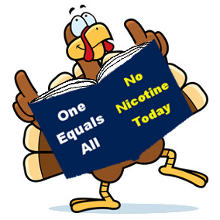 Discover Smart Turkey Quitting
Knowledge is a Quitting Method