Turkey's Triumphs: Page 10
Messages from cold turkey ex-smokers who have quit smoking for at least 1 year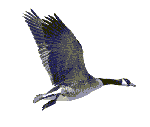 Did you stop cold turkey?
Nicotine-free for a year?
Our turkey's triumph victory messages
200 - 02/11/08
I am clean of nicotine for over two years. Thanks to my strong will, and to you, people from WhyQuit.com.
This was not my first cold turkey quitting, but this one was more elaborate. I was prepared and educated for everything on the way. Thanks to your excellent site.
First 3 days I was very often reading posts at your site. Next 3 weeks I was thinking to join you. After 3 months I was sure in my success, forgetting you...
I've sent the URL of your site to few colleagues trying to quit, two of them succeeded to, cold turkey of course. You have pretty good success rate here in Croatia :-)
I just want to tell you, thank you very much, love you all.
Srdjan Selendic
selendic@vip.hr
Zagreb, Croatia
199 - 02/09/08
Good afternoon, managers, members and visitors of WhyQuit and Freedom!! In September 2006 my employer decided employees would not be allowed to smoke around the facilities or on the property! I was upset, how dare they impose these restrictions on my right to smoke. So I decided I would take control and quit smoking on my own before the January 2007 deadline. How ironic that I thought I was in control, when nicotine had been controlling my life for 25 years!
So October 31, 2006 at 6:00 PM I smoked my last cigarette. I had no idea what was in store for me. During my search for answers, I found WhyQuit and Freedom. Wow. I was so excited to understand what was happening to me and why. From the blood sugar changes, to the craves, to the triggers, the smoking dreams, and the light bulb moment for me, the realization that I am an addict. How simple, how true, how powerful this knowledge became to me!
I also learned that beating my smoking wife with this newly discovered wisdom would not help her see the light. We have to do it for ourselves, independent of others. So I chose to set the example, to show her and others there can be life after smoking. She still smokes, but when she is ready to quit, I will be here for her. And as I realized this was indeed a life changing journey, I decided to make other changes at the same time. Simple changes, like eating smaller, healthier meals during the day, and why not exercise a little too? They all go together, like a chain around a sprocket. Healthier eating, exercise, no smoking, all are lifestyle changes.
I feel a connection to all members who post on the boards, even though we have never met. I thank you all for sharing your struggles, victories, feelings and thoughts. You have been a light on my journey, a rope I can hold on to, and the wind that pushes my sails. I am so proud of you all, and I am proud of myself. This has been the hardest thing I have ever done, but it is the most rewarding.
Within a few weeks of my anniversary, I completed my first 1/2 marathon. Two weeks ago I completed my 1st marathon in Miami. I am confident to say this would not be possible without you all sharing your experiences, and allowing me to visit, read, secure and protect my quit. From 2 packs a day for 25 years, to running 26.2 miles, anything is possible when you find Freedom!! And it keeps getting better, I can't wait to see what's next! To once again borrow a priceless phrase, It's simple but not always easy: Never Take Another Puff.
Thanks,
Jeff
Free and Healing for One Year, Three Months, Eight Days, 20 Hours and 59 Minutes, while extending my life expectancy 40 Days and 10 Hours, by avoiding the use of 11647 nicotine delivery devices that would have cost me $1,187.27.
198 - 02/07/08
I have been tobacco free since January 25, 2005. I smoked for 40 years and tried to quit for probably 35 of those years. I have been reading this website for almost as long as I've been quit.
I lost my wife to lung cancer on April 1, 2005, and I quit the day I took her in for her biopsy. I figured it was about time to get serious about quitting. It only took the disease a little over 2 months after she was diagnosed, to kill her. We were both lifelong smokers and she had quit the week before New Years of that year. I am glad I quit, not only because of my health, but it was one of the few things that she and I could do together those last two painful months of her life.
We wanted more than anything, to grow old together. Nicotine robbed us of that very very precious time. If anyone wants to, go back and look up Number 26 in the smokers memorial on this site. I posted our story quite a while ago.
I wasn't going to post this "Victory" story, but I had to chuckle when I read Dottie from Ohio's tale about having dreamt of smoking a cigarette. Odd, but that's the only remnant of my nicotine usage that I have noticed! Occasionally, even still, I will dream that I smoked a cigarette and I wake up so mad I want to scream because I know I am hooked again! Imagine the relief and gratitude when I realize it was only a dream!!!!
I have to confess that when I heard that my wife had quit and I agreed to also, I had to "taper off" a bit. I just started going an hour without a smoke, then two, then 4, then 6, and so on until I could go 24 hours. I intentionally forced myself to get used to going without the nicotine. After that, the three day period was a snap! I carried hard candy and ate it. I walked. I kept my mind and body busy.
If I gained any weight, I don't remember. All that just happened to coincide with the day I took her in for her biopsy. I was in the process of quitting before we knew she had lung cancer. It seems that everything just sort of came together once I had made the decision to really quit. I put that last cigarette out and threw away the ash tray. I got rid of anything in the house that had to do with nicotine----ash trays, lighters, matches, old empty cigarette packages, and most of all, all the remaining tobacco, which wasn't much.
I hope my story helps someone out there to quit....even one person, maybe a middle-aged man or woman, or maybe a teenager, or newlywed....just think of all the people who will suffer with grief and miss you and hate to see you die.
Yes, it does seem that your mind plays tricks on you. Every time, and this time is no exception, that I tell my story, I always end with the same sentence which has become an ongoing, and comforting, affirmation for me.......:
"I'll never smoke another one!"
Chester Baldwin
Oklahoma
197 - 02/07/08
February 10, 2008 is 3 years that my wife and I haven't smoked a death stick. Together we have not smoked 65,700 death sticks. Probably a few more than that because I had gotten to 3 packs per day for about a year. I give 100% of the thanks and praise to God. He delivered us from smoking, and guided me to WhyQuit, for knowledge. I am so glad that I do not have to depend on that fix anymore. Just quit, you are killing yourself. Your child should not have to go through life without you. It is just that easy to quit. Oh sure, I had some rough days, but it is easier to quit than to battle cancer, heart attacks, strokes. Good luck on your quit!!
Danny C.
196 - 01/31/08
I just had my year anniversary (on quitting smoking) on January 30th! And I am sooo happy. I had quit before but only lasted 10 months so I'm trying to be humble and realize that nicotine addition will be a life long struggle (to stay quit!). This is the first and only attempt a quitting cold turkey and I just made my mind up that enough was enough! I got tired of ALWAYS having to have my smokes right at hand an letting it have that kind of control over my life.
On January 30th 2007 I had no money so my husband gave me $5.00 for smokes but being in a rush for work that morning, I didn't pack a lunch (nor did I have the additional monies). I was at work and I asked my girlfriend, "Do I eat this $5.00 or waste it on a pack of smokes?" Of course she said "EAT!!" From that point on, I never bought (or smoked) another pack of cigs. Never even took one hit!!
I will tell you that for several months after I quit, I kept having real life dreams that I was sneaking a smoke and even in my dream I was like, "Oh No!! What are you doing? You were doing sooo good!!" I'd wake up and the dream felt so real that I seriously had to ask myself if a cheated and started smoking again. It wasn't till I was fully awake that I was able to re-assure myself that I still had a successful quit under my belt. Goes to show how our mind/brain really needs/wants that nicotine. Terrible-Terrible Habit that I can say I no longer have!
Yeah!
Dottie Minnick
Mogadore, Ohio, USA
195 - 01/29/08
I will not go into every detail, but I started smoking, well I know it was well over 20 years ago. I have attempted quits, thought about quits but just never really did, because there were just too many events coming up. Going to Vegas, well I am going to smoke there so I can't quit now. Going to a large party with friends in a few weeks where everyone is going to be smoking, can't quit now. Golf tourney coming up, can't stop now. Lung cancer, I know what it is, but the cig overpowers common sense. I get winded going upstairs, I will get my breath back in a few minutes, no biggie. Sleeping issues, waking up in the middle of the night with anxiety attacks, (which now have gone away) not a problem, just deal with it because without a cig I might just, well I just might something. I did not what that something was, but I did not want to find out, because it would be horrible to live life without a cig. Oh well that was life and cig was a part of it, nothing I could do. Despite the butts all over my back yard when the snow melted that I had to clean up. Coffee cans full of butts in the garage because I did not want to give my dog cancer. What about me?? That did not matter because the cig was the only thing. After a couple laughable quit attempts of misery because I knew I was going back, just a matter of time, I decide to search the net one night. I knew smoking was bad for me, yada yada yada, but whatever. Thought maybe I would give it another go. Typed smoking cessation in and somehow found this site. Read some articles that made some sense and then some more until it all sunk it. I AM AN ADDICT, just like the heroin people on HBO. Me, I am an addict, never really hit me until then.
I read, planned my quit date and just did it. The first three days were absolute HE double hockey sticks. Hot flashes, not able to concentrate, but I read about why this was occuring to my body on this site. I did this to myself and have no one to blame except for me. I accepted that fact and pressed on. One week led to two and then three and then Thanksgiving diner. I looked at my wife and said this is the best meal you have ever made. Not discrediting her at all, but the reason it was, well because I could taste. Truly amazing, my body in healing mode. Wow, I love to eat gourmet food, and I was missing it. True understanding of how smoke can infiltrate every part of your body to the point where your taste buds do not operate properly.
Well that is about it...I wish I could write more about it, but that is the end of my smoke life. From then on, yes it was hard for a month but looking back now 1 year and 2 months later, I do not even remember it. Just like mothers and fathers do not remember the years of no sleep when their children were infants. I really can't remember July without a smoke, but I did not have one. I do not remember going to Vegas again, without smoke, but I did not have one.
For those of you just starting out or are planning on a quit, do it. Do it, do it now, do it for your family. You gain nothing by smoking. Nothing will happen to you, nothing at all. The only thing will be a few tough weeks where your body is healing. It is actually fun seeing the changes in your body and senses as they adapt to life without nic and the thousands of carcinogens.
Almost forget, one thing does happen when you quit, life begins. It is truly amazing now when I see other imprisoned smokers bring a light stick to their mouth and inhale over and over again. I just think back to those days and wonder how I ever did it. Maybe your one of those people now and someday you will think back as I am now and just wonder.
Rob
194 - 01/26/08
GOLD! After 40+ years of drug addiction I have now been free for a full year. Before learning the ?Law of Addiction? I tried every method of quitting pills, patch, gum and even one turkey many years ago. Now that I understand that I MUST NOT violate the law with even a small dose of nicotine it?s all pretty easy.
Education is everything and WhyQuit was the best course I ever took! I even try to teach others. If I am in a store and see some poor struggling person looking at NRT, I always approach them. I talk with them, offer my email address and tell them about Freedom. I feel so bad when I see people smoking and riding the addiction roller coaster.
So after so many years of slavery I am finally free for a full year. Actually it is over a year. My quit date was January 13, 2007. I always thought I would be typing this letter on January 13, 2008 but it slipped my mind. Smoking and cigarettes are simply no longer the ruling part of my life. I plan to remain free for the rest of my life because I like not being controlled. The way to stay free is real simple and not so hard. NEVER TAKE ANOTHER PUFF!
Harry Munroe
harrym@cox.net
West Greenwich, RI
193 - 01/22/08
I've only been GOLD for about 3 minutes...and I'm posting about it after quite a long absence from the site. That should tell you how excited I am!!!
I have to say, I can't BELIEVE myself that it got easier...but it has. Now, most days I don't even think about smoking--and my husband even still smokes!
To anyone just quitting...you CAN do this! Go back and read my diary...I was NOT one of the most encouraging posters to read in the beginning...I cried, I whined, I WANTED to smoke! Well, I'm SO glad I didn't...because it's a year today. WOOTTT!!!
THANK YOU THANK YOU THANK YOU to Joel and to every single person on this site who lifted me up and encouraged me when I needed it the most! I love you all!
xoxox
Michelle :)
192 - 01/21/08
January 13, 2007 was the last time I had a cigarette. I had smoked since I was 15. I am 34. I had been reading Joel's quitting book and had prepared myself mentally and physically to quit smoking. I just knew that if the urges lasted as long as WhyQuit said they would (3 minutes) I could do it. Joel gave me a determination that I did not know I had. I had 13 cigarettes left in my pack of Marlboro Lights on that Saturday night. At midnight, I smoked my last cigarette. I stayed on WhyQuit's web site until 4 in the morning devouring the information. It helped me so much. And it is free! I can never thank you enough for having all of this information, I could not have done it without you. January 13, 2008 I can't believe I have went a whole year nicotine free. I finally threw away that pack of Marlboro Lights, with all 13 cigarettes still inside.
I will never take another puff!!!!
Kellie Johnston
191 - 01/17/08
I used to try to convince myself that I was not a "real" smoker because I didn't normally smoke a pack a day. Somedays I would only have 2 or 3. Other days I would smoke over a pack, usually if it was a weekend night. I couldn't imagine not smoking....what it must be like to have never smoked or be a "non-smoker".
But, here I am...3 years, 4 months & 19 days a NON-SMOKER, cold turkey too! I can truly say that I barely think about smoking & when I look back to the days when I did, now I can't believe that I even smoked....and it feels great!
C. Smullin
Jacksonville, FL
190 - 01/13/08
To say I quit cold turkey would be demeaning to the support I got from the message boards, my family and my friends. I quit on Dec 27 '06 because I just wanted to stop and had failed previously with gum. I decided that if I couldn't control myself with my own will, that no gum or patch would ever be able to do it. The support I got was instrumental in my staying away from cigarettes, as was the education provided by the WhyQuit mob.
Tommy Molloy
Just turned Gold
189 - 01/11/08
Today marks one glorious year without a cigarette after a 30 year pack-a-day addiction. This journey would not have been possible without Joel and my anonymous WhyQuit "friends" whose honest postings gave me the confidence, knowledge and support to do what I had thought was impossible, quit cold turkey and break free of the my nicotine addiction. Although I never registered to post comments myself on WhyQuit, for the month or so leading up to My Big Quit Day on 1-11-07, I read incessantly from the site, chain smoking in the garage a majority of the time. I devoured Joel's on-line Never Take Another Puff book filling a small notebook with facts and inspirational comments. All of my excuses, fears, lies, rationalizations, everything about smoking; being afraid to continue smoking, being afraid it was too late to quit, being afraid to quit, being afraid not to quit, afraid of failure, afraid of success, all of it was there on the website. There was no hiding from the multitude of former long term smokers who knew how I felt and there was no hiding from myself.
I admit that, at one point reading the mantra NTAP for the umpteenth time, thinking "Oh, for heaven's sake, get on with it" until one day it clicked. That really is all there is to quitting cold turkey, nothing more and nothing less. If I NTAP I would be free. Using any of the NRTs and just postponing and dragging out the inevitable withdrawal process really sounded stupid, unnecessarily difficult, and without much hope of long term success. Instead of trying to quit with a NRT I found the courage to just quit with WhyQuit.
I quit when I had a 3 day weekend so I could get through the dreaded first 72 hours with only my husband around (and he steered clear at my suggestion). I rid my house and car of all smoking materials, loaded up on cranberry juice, hard candies, and Joel's videos and made it through the first 72 with, honestly, less discomfort than I had feared. I spent hours that weekend and over the next month at the WhyQuit site and clung to the knowledge that so many others had successfully made this journey before me and that it would one day be much easier.
I took WhyQuit's advice and made no promises to my family or even myself that I was actually quitting forever as forever was way too scary a concept to contemplate and "too big an elephant to chew". One day at a time however was doable and gradually the days became weeks, then months, and now one entire year. I guess that elephant, one bite at a time, was not too big after all.
During the first month I spent about 2 hours each day stalking the postings on WhyQuit and getting tremendous support from the honest postings. In the second month I spent about 1 hour a day and by about 4 months I realized I was only at the website about 2 to 3 times a week and by 6 months I visited the site less than once a week. I now go to WhyQuit about once a month just to see what is new and to check on the successes of my fellow quitters. I do though still check my QuitMeter weekly or so and smile brightly at the big numbers.
I took WhyQuit's advice and made my quit my number one priority. I didn't let my job or anything else interfere with my quit. That and not promising to anyone, including myself, that the quit was forever helped tremendously as did the awesome love and support I received from my husband and daughters to whom way too many broken promises had been made over the years. Quitting is hard work and, as all smokers know, you can only truely quit for yourself, not for anyone else.
For me, it was easier than I thought it would be but it certainly was not painless. There were days and times that I had intense cravings but, thanks to WhyQuit, I knew that "this too shall pass" and it did. The wish for the "ahh" cigarette still occurs occasionally but I know I can't ever have just one. I know it is all or nothing and I've chosen nothing and it feels terrific.
WhyQuit saved my life and gave me the knowledge,confidence, and strength to break free and then remain free of the nicotine bondage. If I can quit cold turkey, anyone can. WhyQuit, thank you from the bottom of my heart. NTAP. It works.
Nancy Goodhew
188 - 01/10/08
After 37 years of smoking, today is my 500th day of freedom, 20,000 doses of nicotine abstained from. Thank you for caring enough to furnish me with the tools I needed to accomplish this feat. Your educational materials provided knowlege and encouragement that made all the difference.
While I never joined or posted on the forum I did read there and took much strength from the generous sharing of those writing. While my quit has been a monumental struggle on some levels, it has not been without its lighter moments. In the early days my husband was out of town, I was having trouble sleeping so I thought I would dust. Couldn't find the swiffer anywhere, but found a cigarette pack that had fallen behind the trash. I don't know what made me look inside it, but there was ONE horrifyingly tempting cig inside. The trash was under the kitchen sink. I instantly held the open pack under the tap and tossed it like a venomous snake in the trash. Then, not trusting myself to refrain from later toasting it dry, pulled it out,quickly shredded it. Then, I actually said out loud, "Dang, I think I'm a non-smoker!"
Just a few weeks ago, after a very stressful holiday, I had a very vivid dream where I searched the entire house for a stick of GUM. Thanks to all of you for all you do.
Sherry Krol
187 - 01/09/08
I just completed the second year of my quit. I went cold turkey two years ago, and the WhyQuit web site was and still is my main support. My life has been riddled with sadness since I started my quit in 2006, with the loss of some truly great friends in 2007. These things did not encroach on my quit. My quit is very strong, like a rock. I am so happy to be free.
My advice to anyone is simply to come to the realization that smoking is a drug addiction and must be handled accordingly. You have to free yourself as best as you can from the people and situations that temp the need to smoke when starting/maintaining a quit. Replace it with playing with your kids, or playing a video game, or taking a walk, or even just dance like a fool for a minute or two in place until an urge subsides. Drink fruit juice.
My Mom, a lifetime smoker at 74, lost her husband/my father to lung cancer caused by a lifetime of smoking. He was diagnosed and dead within 8 weeks in December of 2005. My quit started after my Dads funeral, a "New Year's Resolution". I found the WhyQuit site for support and never looked back. Anyone can do it, and yes there will be those that will tell you, "Your gonna die of something". Well that may be true, but if you smoke, as I so brutally found out, you stand a heck of a good chance of dying of cancer or heart disease or maybe a myriad of other fine illnesses that are extremely painful. And that is an experience I do not want to live with, nor have my loved ones have to see. Good luck to everyone, YOU CAN DO IT !!!
My name is Thomas, I am a nicotine addict.
I have stopped nicotine for 2 years, 6 days, 11 hours. I've not smoked 15,466 death sticks(OVER 15,000!!), and saved over $3,188.00- Blown it on my wife and kids and I love it! I've saved 53 days,16 hours and 48 minutes of my life. And life is great !!!
186 - 01/06/08
Thank you for this site...or maybe I should say, this sight. It's been a year and I don't think I could've stuck it out for the first few days without the knowledge this site has provided me. I have passed it on to every smoker I know and am now coaching 3 or 4 through there first few days and weeks.
Thanks again for giving me the knowledge and power to save my life.
Jim Yeaman
185 - 01/03/08
Today is my second anniversary of not having one puff after 20 years of smoking. Your site has been a big part of the smoke free journey. Words cannot express my gratitude. Keep up with this great effort, it is having a greater positive effect than you know.
Sincerely
Timothy Burdett
Billings, Montana
184 - 01/01/08
I just wanted to share with everyone. I have quit for one year now! I am in the GOLD club! I can't believe it! When I started this a year ago, I wrote , something to the effect "I shouldn't be here". I thought quitting was something someone else could do. I NEVER had any luck trying to quit. (Did I say the word luck? Hmmm interesting.)
I did it all.... gums, patches, the group thing, where this guy puts everyone in the room in a "Trance" to make us hate smoking. Yea right! I smoked on the way home! Timers, drops of some stuff on my tounge, to make cigs taste bad. (Ha Ha!) Rubberbands, wore on my wrist to snap, whenever I had a crave to smoke. It goes on and on. The more I think of it, it had to be quite the show, to watch. Except for one thing. It had to be a sad show. Myself and the people in the same situation were trying to save our lives. Nothing funny there.
So for those of you reading this, and starting your quit. This web site works! Stay with it! If I can tell you one thing that helped me, be ready for triggers. Plan for them. What will you do when faced with them. Joel has a great article about them. Read , Read , Read!
A big thank you to the WhyQuit staff, and everyone I have posted with. You kept me strong. 38 years as a smoker. One year quit, 9,110 not smoked!
Dave
GOLD !
Thank GOD !!
183 - 12/31/07
Hey y'all, x-smoker Tex here. 2007 has been a roller coaster ride for me. Jan 4, 2007 was my last day to smoke. April was my bronze. June I proposed to my significant other of 12 years (yeah, at my age I don't rush into anything). July was my Silver. September I married. A few weeks ago I lost a great friend to cancer. And through all this, I did not smoke.
I remember in the early days of my quit were pretty rocky. It could have been so easy to drive into town for the one "ahh" smoke. But y'all were on my mind. NTAP is my code, so engrained in my subconscious. So thanks to y'all, Jan 4, 2008 will be my GOLD. I am posting a little early as I will be on vacation and no where near a computer.
So to John, Joel, Jeff, Kat, Frits, Hannes, Wendy and Randy, Diane, Chipits and rthe many that my old brain forgot, I tip my hat to ya'll. But most of all my Baby, my bride, my soulmate, my cheerleader Nanette for putting up with me and is About to help me spend my $1089.00 that I have socked away in a special "non-smoking" savings account.
I'd better stop typing. I'm gettin' a little teary eyed. And this ole leathered Texan can't be seen this way. A great big YEEEEEEEEEEE HAWWWWWWWWWWW to y'all. And Happy New Years.
Tex
182 - 12/31/07
December 2 was five years since my best friend died of a heart attack at 55 years of age. He had smoked since he was 16. He had no apparent health issues. Not even a cough.
He was athletic, slim, and had more endurance than people ten to fifteen years younger. But he died anyway.
Arteriosclerosis (hardening of the arteries) of the arteries feeding his heart caused by all those years of nicotine consumption did him in. One minute, he's trimming brush in his front yard, the next, he's gone.
I'm not sure of the statistic, but there is a certain percentage of smokers for whom the first sign that anything is wrong will be sudden death by stroke or heart attack. Kinda hard to recover from that one...
Lung cancer and emphysema seem to get most of the press when it comes to smoking related illnesses, but there are a host of other ailments caused by smoking that will kill you just as effectively. Dead is dead, no matter how you got there.
I try to mention something about him every December on this forum as both a remembrance and as a cautionary tale to reinforce our decision to quit and perhaps give a lurker or two that extra little "push" to take the plunge and tough out that 72 hours..
Smoking gives us nothing. It only takes. It takes our money, our breath, our health, and our lives, to name only a few...
It took my friend.
I miss you, Gary. Wish you were here.
Beavis-
4 years, 9 months quit
181 - 12/11/07
And now it's ONE YEAR ? today's my "anniversary"! I know WhyQuit tends to disclaim credit, but it was pivotal in getting me off insect poison masquerading as neurotransmitters. To WhyQuit, to Joel Spitzer, to my friend who steered me to your site?
THANK YOU!
Stan
Johannesburg, South Africa
Read additional victory messages