Turkey's Triumphs
Messages from cold turkey ex-smokers who have quit smoking for at least 1 year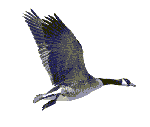 While almost all who successfully arrest their chemical dependence upon nicotine have done so by quitting cold turkey, none of us have ever seen any commercial or advertisement recommending cold turkey. Why?
Free cold turkey quitting generates zero profits, has no marketing budget, cannot buy political influence, donate millions to health non-profits, or demand and conduct intellectually honest quitting studies.
Cold turkey's champions are the hundreds of millions of worldwide ex-smokers who mastered one guiding principle ... no nicotine just one challenge and day at a time, to never take another puff, dip, vape or chew!
WhyQuit receives more than 2 million annual visitors. We invite you to share your victory message with those still in bondage if you quit smoking, vaping, or using smokeless tobacco by going cold turkey and have remained nicotine-free for at least one full year.


Turkey's triumph victory messages
#800 - 06/17/18
I quit on 27.3.15. Thanks to your website and book I did what I had found impossible before. Best thing I ever did, my life has been better in every way! Thank you again!
Very best wishes,
Ruth
#799 - 06/07/18
"A year from now you will wish you had started today." -Karen Lamb.
I came across this quote and thought how appropriate for any of you who are thinking of quitting or have recently quit. When you think the journey will be too hard so why start, read this quote. When you think the journey is currently more than you can bear, read this quote. This quote is actually good for when making any life changes!
One day you will be looking in the mirror celebrating a day, a week, a month, three months, six months and then the coveted year of being smoke free.
Then one glorious and amazing morning you wake up, like I did this morning, and you have reached year two. From the bottom of my heart I can tell you that this journey of being smoke free is so very worth it. Be strong fellow turkeys and give yourself the gift of freedom!
My rewards have already been many but today I think maybe something small and sparkly is in order ha-ha.
Betty
#798 - 06/07/18
Five years today! Even though nicotine is but a faint memory now, I have not forgotten how it was to count the hours, days, weeks, and then the various milestones. Back then I could not fathom to ever be in the position to celebrate five years of freedom. Thank you WhyQuit.com!
To all the newbies and middlebies out there, it is totally doable - just keep the nicotine on the outside one day at the time. #NTAP
Isabella
#797 - 05/12/18
Thank you so much for your website. It was one of the most important parts of my quitting smoking story. As I write this, I have been smoke-free for over 2 years.
I started smoking in high school and was a closeted smoker for many years. Eventually, I became and alcoholic and addict. I started recovery in a 12-step program over 8 years ago. But I kept smoking cigarettes. I knew that they were killing me and I was resigned to dying a smokers' death. I knew how sad that was, especially since I had experienced recovery from alcohol and other forms of drug addiction. But that nicotine was powerful stuff. More powerful, I thought, than all the other drugs. And yet, it is allowed, even encouraged to smoke in 12-step recovery. For some reason, smoking cigarettes doesn't count as not being clean and sober.
But I knew that wasn't right. So I prayed and I prayed for the willingness and strength to stop using nicotine. I sought out Nicotine Anonymous and I found this website.
I was finally able to quit smoking cold turkey after having been a smoker for over 25 years. It was the hardest thing I ever had to do and the first 3-6 months were very emotional.
But now, 2 1/2 years later, I can barely remember that I was a smoker. I rarely ever think about it and when I do, I just pray to stay quit.
It IS possible. It CAN happen for you. This website is a HUGE source of help and strength.
Thank you, Thank you
Liz R.
Greenville, SC
43 years old
#796 - 03/22/18
It will be 14 years on the 22nd of this month that I have quit cold turkey. Thanks to Joel as he literally saved my life. Thank you so much!
NTAP,
Patty
"Live simply. Love generously. Care deeply, Speak kindly. Leave the rest to God..."
#795 - 03/21/18
Just wanted to send my heart felt thanks for WhyQuit's major contribution to stopping smoking. It's been 12 years and never felt better. All my blessings.
Warmest Regards
Thomas Slaymaker
#794 - 03/03/18
Folks! Somebody gave me a printed PDF a few years ago when I was thinking about quitting and I put it aside. Two big failed attempts later I picked it up and was THIRD TIME LUCKY!
UNBELIEVABLE!
I have quit many things including alcohol via AA etc. and was finding quitting smoking the hardest BY FAR! Your essay which begins with a Warning is the perfect help to stop smoking. It is especially clear about what it is and isn't.
AND YOU DON"T WANT ANY MONEY!
How honourable. I just found your essay cleaning out a press and I will now distribute it to other smokers I know want to quit too. I'm about five years free of cigarettes now and THANKS!
Adrian
Dublin, Ireland
#793 - 02/02/18
I have quit cold turkey after 24 years of strong chain usage of nicotine in its multiple forms. It's gonna be one year now in a week from now on 2.2.18. I am free now. Nicotine is only a distant memory now. It took lot of hard work and toil but its worth it now. Especially when you're with your kids. You feel good about yourself.
You people are the best resource of data for people who want to quit nicotine. I am thankful to you people for the accurate data on the physical and psychological challenges which one faces through this journey. Weight gain is a serious issue though. There should be more research on how to avoid weight gain on quitting nicotine after long usage. I also feel there has to be a divine intervention which will cause you to have a rebirth.
Sachin Rai Vaid
#792 - 01/07/18
I quit cold turkey after being a pack a day smoker for 40 years. I've been smoke-free now since 2007. It wasn't easy but definitely worth the effort
9415863619
#791 - 01/01/18
John and Joel …………….. Thanks you guys ………. 4 Years today and counting ……….. NTAP (Never Take Another Puff)
Bud Laramore
#790 - 01/01/18
I can't quite believe it is now a year ago today I stopped smoking. I had smoked for 20 years (I'm now 35) and my addiction had become 30 a day. I am reasonably athletic, but was starting to feel the effects of 2 decades of smoking, shortness of breath, gum/teeth problems (which have all now been resolved thanks to quitting) and yet I still couldn't kick this deadly addiction.
Yet I knew deep down I had to if I wanted to have some control of how I checked out of this world. So I set what at the time was in all honesty just a half-hearted cold turkey quit date of new year's day 2017. I never really thought I could do it. I had never been able to do a full day previously before the mental turmoil of addiction talked me back into it, so how could I possibly quit for good? Yet somehow I made it through the first day. But I was literally wavering like something out of Trainspotting during the physical addiction phase (first 72 hours on average)!
On day 2 I was as good as broken and as a last resort started desperately searching the web for help and support and happened to stumble across whyquit.com. I read NTAP, the articles, Joel's tips and most importantly learning about what addiction actually is helped me through those first few horrendous days and the weeks/months to follow. Understanding what your body is doing, when and why is priceless to overcoming this deadly addiction. Knowledge truly is power, I cannot recommend or thank Joel and everyone else who helps make this website what it is.
To all those in their early days or even thinking about quitting smoking and are going through that god awful struggle, trust me when I say … if I can do it so can you. It gets easier as you progress trust me and after a year now I can honestly say what the hell was I thinking all those years! Addiction is a terrible thing … but you CAN beat it.
Dan UK
#789 - 12/26/17
Joel, bless you. New years day, please God, I will be smoke free 2 years. l smoked maybe 18 a day for 25+ years. Thanks to your
great videos
and
tips
I managed to quit. l never truly believed that I ever would. It's a fantastic feeling to be still off them. Thanks again buddy. Happy 🎄 🍻 🎉 🎶 to you and all this Xmas season and in 2018. 'Never take another puff' ✌️ 😊 🚭 🇮🇪
Glenn Kavanagh
Ireland
#788 - 12/17/17
I'm 12 years late in thanking you for helping me quit smoking in 2005. You made a difference: Stop Smoking Recovery Timetable
John-Bruce Alexander
#787 - 12/13/17
Before my 1 year quit ever happened, I was completely hooked to cigarettes and could never go without them. Forty years of smoking and I was lucky not to bear fruit from all the diseases that leads to death. I live life as a saved man now!
Everything is so different now, the taste of food, the smell of freshly cut grass, and of course I find myself to be more relaxed than ever before. Tobacco products are a curse to mankind and we are better off without them!
Jeffrey Simmons
#786 - 12/12/17
I smoked for over 40 years. I quit 5+ years ago. I've often wondered what would have motivated me to quit sooner. There all the usual reasons, but what if I would have taken the time to calculate the financial cost of cigarettes per month, year and decade, plus all the ruined clothes? It just goes on and on. If people could see a chart of that perhaps it would convince them to quit. With all their other reasons, it might just tip the scale.😎
Steve Wittorp
#785 - 12/11/17
Three and a half years since I quit. I'm not counting anymore. I had to think hard to figure out how long it has actually been :) Thanks to this website. Quitting is not hard when I think about it now. All you need to do is, read this entire website and remember to NTAP.
I even had a long chat with one of my buddies about this website and how there are things you can practice to help you quit. And guess what, hes now 1 and a half years quit.
I just hope every smoker out there is able to find this website. All the best to Joel and John. Keep up the good work.
Regards,
SM
#784 - 12/11/17
Good day to you. Today is my eleventh anniversary! Since 11 Dec 2006 I have taken not one iota of nicotine. All thanks to WhyQuit!
Best regards
Stan Luntz
#783 - 12/08/17
I am almost 60 years old now and quit cold turkey 🦃 over 2 years ago after decades of smoking. I have been in excellent shape all my life and at the gym 5 days a week still to this day. I had a coronary artery stent implant just a few years ago and smoked for 1 year after. Heavy thoughts on my mind about how stupid I was and decided it was better to die on my own terms and not on Big Tobacco's. Also, I wanted more opportunity to live longer so I could be with my family longer see all my children as they got older and their lives evolved.
I am smarter than a cigarette. It just took this college graduate 40 plus years to realize it, and Joel's videos got me through those many tough first weeks / months. I feel like I owe part of what ever extended life I will benefit from quitting to JOEL SPITZER and just want him to know this. I hope he receives this message and would be happy to talk to him!!
Anonymous
#782 - 12/06/17
Two years ago today I quit smoking! Had been a smoker for 45 years and sincerely, did not believe this was possible. What joy to be free of that addiction! For those of you on this site, be true to yourself and never look back. If I could quit, literally anyone can quit. And, prayer...lots of prayer! YOU CAN DO THIS!
Pat Sessions
#781 - 12/04/17
Last year, on 11/11/2016 at 3:30AM USA Eastern Time, I flushed my last quid of dip tobacco down the toilet and have been completely nicotine-clean ever since. It was hard work at first, but the articles at WhyQuit.com were a lifesaver when it came to my Quit. I am writing this letter to share two concepts that kept me nicotine-clean for the whole year.
Firstly, I stayed in the here and now. Really, now is all we have. So I don't use nicotine now. Later is in God's hands, not mine. Secondly, I imagine nicotine addiction as a prison where all sentences are for life and there are only two ways out. One is dead in a pine box; the other is lifetime parole. Just as literal parole from a literal prison comes with conditions, so too does parole from Nicotine Prison. That condition, which we must follow for the rest of our lives, is No Nicotine Today.
I strongly recommend that us Quitters just forget about medical treatments. The doctors - well-meaning as they surely are - all sound like the adults in Peanuts talking (wah-WAH-wah). It's just a matter of Suck It Up and Get Over It. I know, very tough and draconian, amirite? I must be the biggest scumbag in the world to say such a thing, uh? Guess what - it's the truth. I won't sugarcoat matters when people's lives are at stake.
That said, take it from someone who has been there - living on parole from Nicotine Prison is so, so much better than being in the tar-stained, poison gas filled torture chamber of active nicotine addiction. You say you can't handle withdrawal? Try chemotherapy sometime. Much, MUCH worse. I guarantee you that withdrawal is easy compared to becoming the next Noni Glykos, Bryan Lee Curtis, or Sean Marsee.
That's it for now. I welcome emails from other parolees from Nicotine Prison. Please leave my name and email intact for this purpose.
Jim Heckel
jimheckel@gmail.com
#780 - 11/22/17
My quit date was November 23, 2015, the day I met with the oral surgeon following my dentist seeing three small hazy spots on the lateral edge of my tongue. I had surgery November 29, 2015. Following the removal of a section of my tongue I was in a lot of pain and extremely stressed to wait two weeks for the labs results. I had squamous cell on my tongue.
I spent a year of my life studying oral anatomy to be a dental assistant and never noticed them myself. They developed in two months. I had recently been to the dentist and he noticed the change. My diagnosis was lucky ... they were a stage prior to cancer but because this moved so fast the doctor said literally any day this could have turned malignant.
Although I had quit cold turkey prior to finding this site and support group [Turkeyville] I was failing to have the truthful self talk that is necessary to keep quit. My inner junkie was starting to win and I knew the stress of so many things and being forced to quit without premeditation was going to do me in. Today I am two years quit!
I always knew I could go back to smoking and certain death of what I learned here was a lie. It wasn't. Things got better one day at a time. I was not always patient...or reserved in my struggle...and I always managed to use what I learned here and get the support I needed when I needed it. You never know when a few hazy small marks without pain or discomfort might change your life forever.
I am happy that WhyQuit.com has helped me. I am so grateful. Never take another puff. One day at a time. Second by second, minute by minute, hour by hour, or day by day. Whatever you can manage ... don't look forward just get through each period without smoking.
One day you won't believe that you got the whole way to work and forgot to think about smoking. One day you will lay in bed and say, forgot to think about smoking! It comes when you least expect it and in so much less time than you spent smoking. I smoked for 25 years and am quit for 2 saying this today to you. Try it..keep with it, let yourself have a chance to feel the freedom. You won't want to go back.
Joy Fait
#779 - 09/21/17
Well John and Joel and the 2007 groupies, many thanks again for helping me through my quit, after 37 years of using nicotine!!! This senior lady finally put them down forever with your help, this site truly saved my life!!! I never realized I was an nicotine addict!! Your site/group educated me as no one had ever done before and helped me understand and gain insight to my addiction!! Did I get away untouched, no, but I'm enjoying my life, my two sons and their wives, my three grand-daughters and my two great-grandsons! It's past 10 years "Cold Turkey Quit" now and just the smell of nicotine smoke makes me ill. Otherwise I'm in pretty good health!!
Star Snyder
#778 - 09/21/17
I just remembered, I never did come back and say thank you for helping me off nicotine. I have been off it at least two years now. Losing count is definitely a good thing. I watched Joel's daily youtube video and he helped a lot. Sorry Joel, there were times I could have almost punched you because I was so pent up, desperate, and your arguments being correct just sort of taunted me.
I hated the cold turkey approach, it felt draconian. Nothing personal, my brain was hating you for taking my nicotine away. As the days went by though, I realised that what you said made sense but it didn't enrage me. You helped me understand what I was going through, understand the addiction, realise that I was an addict in the first place and what that meant.
The lesson that struck home most for me was "the perfect cigarette". That was when I realised just how pointless smoking was and how I was only kidding myself that I liked it. I still fantasise about it now but I fantasise about winning the lottery too! Anyway, from the bottom of my lungs, thank you.
Gordon Keenan
#777 - 09/13/17
I did it. I did it. I DID IT!!!!! One whole year free of nicotine!!! Gold Turkey!
There are days I don't even think of cigarettes. There are also days that sometimes, well, I do think of them. But, every single one of those fleeting moments in the occasional day is met with a very strong feeling and thought: "NTAP, Audrey". Never. Take. Another. Puff.
Never. Take. Another. Puff.
I am here to tell you...Those mighty words work. Say them. Repeat them over and over and over again. Say them through your tears. Though your anger. Through your depression. Through your frustration. Through your longing. Through your loneliness.
Then, hug your sweet smelling, a few pounds heavier, rosy cheeked, not-coughing-up-a-lung self and say, "Yeah, I got this." Because, you can.
#NTAP
Audrey Buglione
#776 - 09/09/17
Today I have completed 5000 days of smoke free life. With the help of WHYQUIT, I left smoking on 1st Jan. 2004. I was 25 cigarette per day addict before above date and that too for 22 years. Now I also practice Yoga since last 17 years and all in all my health is very nice with combined effect of both. All this could be possible because of you and Whyquit.com. Thanks a lot! Warm regards,
Deepak Kulkarni Pune
Maharashtra, India
#775 - 08/20/17
Hi. Just wanted to say thank you to this site for my quit, ten years so far. It was the info and testimonies on this site that helped me understand my addiction and what to expect when I stopped. Keep up the good work. Thanks again,
Dave Parsons
England
#774 - 08/05/17
I remember sitting in my office stumbling across your website somehow and being shocked by all the people who died so young from smoking ... many very close to my age. Some of the stories were hard to read and the pictures hard to see, but it was EXACTLY what I needed. No doubt about that. I didn't quit that day, but very quickly after. I couldn't get those images out of my mind. I put out my last cigarette in the morning on August 5th, 2010. That was the best decision I ever made. I have never regretted it. Your site was the reason I quit. I remember you every year. I've never had even a puff in seven years and I never will ever again. As always, thank you for your site, the education, inspiration and motivation to help me NEVER TAKE ANOTHER PUFF!
***Special thanks to Joel. In those early days, your videos were what got me through. I think I watched all of them. They made ALL the difference! and I truly thank you for your work and time and education!
Grateful each year,
Sarah
#773 - 07/31/17
I quit about 8-9 years ago using your website and I have referred many friends in your direction. The knowledge of what was physically/mentally happening during my quit was invaluable to to my success.
Keep up the good work! You're saving lives.
Thank you.
JaimeLyn O'Hara
#772 - 07/02/17
Not since I was a child in the run up to Christmas have I been more excited to write a letter ( or these days an email) as I do today. Today is my 1 year anniversary since leaving my cigarette, my EX friend!
I know you probably get quite a few of these a day which is awesome, but that's not going to stop me expressing my thank you for every single word on your website which helped me become healthier! Please don't change a single thing about the website, no disrespect but the basicness of it was one of the allures. It was as close as sitting in a community centre on a old wooden chair with chewing gum stuck underneath it as you can get from a website! I can honestly say I doubt I would have kept on if it had been flashy, it felt personal, it felt like someone was In my corner someone who genuinely cared and knew the temptations rather than some corporate entity that had an angle to sell.
The best part for me was where it said that I would be getting X number of cravings a day and to set my watch as no craving lasts more than 3 minutes. If I knew it was that easy my mortgage would be lot more manageable lol!!!!!
Anyway, thank you from the bottom of my heart and I know if my family knew I was writing this email that they would thank you too!
God Bless
Yours
Mickey
#771 - 06/14/17
After many failed attempts at quitting smoking, I feared that I'd never be free of cigarettes and that I'd end up dying from lung cancer like my father and grandmother, because I knew I was as hooked as they were. This website enabled me to understand the addiction and therefore how to defeat it - NRT and Stoptober (NHS England) encourage quitting but don't provide the education surrounding the addiction which is what I needed to quit for good.
The first couple of months were incredibly tough, I thought I'd never stop missing cigarettes. I used this website as motivation, visiting every day without fail and kept reminding myself that if I had lung cancer, I would be struggling a lot more. Three years on I don't crave at all but back then three years smoke-free was unimaginable.
Thank you for providing us with this educational and honest site, for all the time and effort that you've put into all of the articles, the ebooks and the videos, you have saved my life. I will never ever take another puff.
Hannah Boydall
#770 - 06/11/17
I just want to tell you that your site helped me quit. It's 10 years now and I haven't smoked one cigarette. Your advice has helped me to be set free from an ugly addiction. I am passing it on to as many people I know that want to quit.
Blessings
Lori Pendergraft
#769 - 05/23/17
I just wanted to say thank you for starting up this website to help people stop smoking. I started smoking at at 18 because I thought it was cool, and it would make me look older. It quickly grew into a pack a day. I had tried numerous times to quit to no avail. I even tried Nicorette chewing gum. No use, as it still kept you addicted to nicotine, as your site said.
At 32, I was suffering from bronchitis at least twice a year, and sore throats often. I wanted desperately to quit but didn't know how. I luckily came across your website and after reading the articles and seeing the pictures of families torn apart, I had the strength to throw away two cartons of Marlboro lights I had just bought while on vacation and quit cold turkey!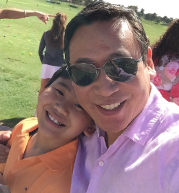 I'm 48 yrs old now and still haven't had a smoke since! I have a healthy and happy family now, and am glad to say my lungs and body are feeling great. Picture of me and my son below, so you can see how your site has helped real people learn to quit. Thank you so much for helping me and others. I grew up smelling the nasty secondary smoke from my father who smoked cigars while I was a kid, and am real glad my son doesn't have to go through the same experience.
I am amazed that 16 years since I saw your website, you have still kept it going to continue to help others. I still point people to WhyQuit.com when I see someone who wants to quit but doesn't know how. Thank you for keeping the site alive!
Kind Regards,
Rich Wu
#768 - 05/22/17
I quit smoking, cold turkey, on the 22 November 1994. At that time I smoked 50 cigarettes a day. I haven't had a cigarette since then, not even a puff.
I've continued to travel to countries like Thailand, Vietnam and India, where smoking is allowed almost everywhere, and have never been enticed to take it up again. I still have friends who smoke, and smoke around me, and haven't been tempted. Sometimes I dream that I have smoked and wake up relieved, thinking "thank goodness it was just a dream".
Cheers
Joe
#767 - 05/13/17
I quit smoking cold turkey on my 47th birthday, June 30th, 2005. WhyQuit.Com was there for me every day, every 5 minutes, every milestone, every breath sometimes. "Just wait 5 minutes" became my mantra when I thought I would cave to the beast. I remember those early days as a quitter so clearly!
Over the years since, I have recommended WhyQuit.com to so many people. I just recommended your site to another young man and had to check to make sure the site was still up and running and helping people. So glad to see that it is.
At this point I can't even imagine being a smoker - it's like it was someone else all those years ago if that makes any sense. That nastiness is just NOT part of my world any longer. I learned so much from WhyQuit.
Keep up the good work. Twelve years later, I thank you from the bottom of my heart - and my lungs!
Blessings,
Jamie Longhurst
#766 - 04/13/17
It has been over two years - 28 months - since I have quit smoking thanks to your website. I wrote you back in August of 2015, and only 8 months had passed. After reading the articles (or sometime during the series of articles) I went cold turkey from 3 packs-a-day to nothing. I am still not smoking after over 2 years, and enjoying the freedom. I have suggested the site and "method" to others.
Thank you.
Thank you.
Thank you.
Sincerely,
Christopher Winter
#765 - 04/07/17
Quit 23 months.
Thanks for your help.

Gary
NTAP! NTAP! NTAP! NTAP! NTAP! NTAP! NTAP! NTAP! NTAP! NTAP! NTAP! NTAP! NTAP! NTAP! NTAP! NTAP! NTAP! NTAP! NTAP! NTAP! NTAP! NTAP! NTAP! NTAP! NTAP! NTAP! NTAP! NTAP! NTAP! NTAP! NTAP! NTAP! NTAP! NTAP! NTAP! NTAP! NTAP! NTAP! NTAP! NTAP! NTAP! NTAP! NTAP! NTAP! NTAP! NTAP! NTAP! NTAP!
#764 - 03/06/17
I smoked my last cigarette on a Thursday morning April 09, 1998 which is coming up on 19 years ago. Wow, and to think that once upon a time I couldn't imagine going one day without lighting up!
Quitting smoking was just about the hardest thing I have ever done. I craved and craved and craved my smokes! I thought for the longest that I would forever and the torment would never end until one day...it did. In all honesty it was probably a good five years before I turned the corner on my addiction and begin to live as a real non-smoker. These days I don't miss them a bit and it feels surreal to think I ever did at all....until the occasional dream comes along that reminds me. It's so strange how the mind works!!
My number one bit of advice to anyone thinking of quitting? It would be to make a vow. Vow to yourself that no matter what even if it means you will never live another happy moment in your life ever again (you will) and will suffer in agony for ever (you won't) you will never, EVER smoke again. You just have to make up your mind.
So pick a date in the not to distant future and smoke cigarettes to the fullest until that date and then go off alone and smoke your last one on that date. You'll be on your way to a better life, one that you can't begin to imagine right now. Trust me, I know.
Joe, Texas
#763 - 03/05/17
I quit Cold Turkey just over a year ago. I smoked my last disgusting cigarette 1 a.m. on February 29th of 2016. Therefore, since that was a leap year day, I consider my 1st anniversary of freedom to be March 1, 2017 - and that was just a few days ago.
Truthfully, I am absolutely amazed to be able to sit here today and honestly say it finally happened. And I made it happen.
I had been addicted to cigarettes (nicotine) for 50 years, 2 packs per day. Everyone around me considered me a chain-smoker, and they unanimously said they could not even imagine or picture me without a cigarette.
I honestly had to agree. I truly do not believe I ever met another person who "loved" smoking more than I did. Then I started not to enjoy the whole scenario around smoking and decided to release it, and let it go.
I had tried dozens of times to quit, trying everything, but nothing worked. Finally I just impulsively said, "that's it, I am done." Went Cold Turkey and truthfully it wasn't necessarily too easy. HOWEVER, it was not as bad as I had anticipated.
Well, 1 year later, and I truly feel like a brand new person. I love the freedom. The joy is in not smoking.
Today, I see the truth of the ugly addiction. I just want to help others see the truth to. Your site is the very best one available. It is complete, accurate, honest, truthful and a revelation. Continue the magnificent service that is provided.
Thanks for listening to my celebration story, and I know I shall never take another puff, because I am informed, I know the truth and it is the TRUTH that sets one FREE. God Bless you all.
Humbly and faithfully,
Jerry Shipman, Independence Missouri
'Free Forevermore'
#762 - 02/23/17
December 31st 2015 I made the decision to stop smoking, stop toying with e-cigs, stop nicotine patches, to effectively end my 30 year relationship with smoking. I had set goals in the past, wouldn't smoke past 30, past 40, etc., but it became painfully obvious as I turned 50 that unless something changed I would die a smoker.
Reading articles from WhyQuit.com helped me understand what I was in for and to prepare for what I was undertaking. I took the week after Christmas off of work, stocked up on juice, found some relaxation/smoking cessation material on youtube and began psyching myself up for the big quit, my final quit. On New Year's Eve I drank and I smoked and I gave my old friend the Camel one last kiss on the lips around 11:30 p.m. I then threw the remainder of the pack in the trash and started for bed. I paused halfway down the hallway and went back to the trash to retrieve the smokes, as I knew from past experience that smokes in the trash would definitely be a temptation the following morning. I stood there looking at them and decided to twist them up into an unusable state, then just for good measure I rinsed the remainder of the product with water from the kitchen sink.
I had smoked butts out of ash cans, so I knew full well that nothing that resembled a cigarette, or anything that could be fashioned to remotely resemble a cigarette would be safe when the urge to smoke kicked in full blast. The next morning the urges hit full on and I struggled mightily, but this time was armed with some knowledge. Big drinks of juice and some quiet time alone listening to the relaxation videos helped. One in particular urged me to take a deep breath of clean air every time I got the urge and for some reason it worked.
Each time I would begin to stress or find myself in a situation that in the past had caused a trigger, a deep slow breath in and then exhaling and then repeating as necessary, would cause the agitation to evaporate. Fighting off one urge at a time, one day at a time, was a battle I decided I could win. I took much comfort in reading the trials and tribulations of others, the advice and articles, gaining hope from those who had won their own personal battles with nicotine dependency on WhyQuit.
Finally, understanding that I was an addict and that a simple drag off of a family member or friends cigarette would most certainly draw me right back in to the never ending cycle of nicotine dependency, has been my salvation.
I'm coming up on 14 months now and feel great. Just finished an extensive health examination that I'd been putting off for fear of what they might tell me and am grateful to be able to say that I got a clean bill of health. I know I may eventually have to pay for 30 years of bad choices, but I now realize that stopping was the most important decision of my life. I plan to protect my quit like my life depends on it, because I believe it really does.
I've began exercising again and have lost all of the 15 lbs. that I gained after quitting, plus a few. I'm able to climb stairs and walk up hills and exert myself without my chest pounding and lungs burning from lack of oxygen. My body is healing and I'm a better person, mentally and physically. I am proud of myself and now know that I am mentally tough enough to do anything I want to do. Thanks for your part in making that happen, I truly appreciate it.
Rodney
#761 - 02/17/17
I smoked a pack a day for 28 years. I quit smoking cold turkey on May 23, 2015. This day was the day of my brother's funeral. He was 60 years old and died suddenly in his sleep from a heart attack caused by smoking cigarettes. He missed out seeing his first grandson who was born two weeks after his death. He missed out on the fun things he planned to do after he was going to retire in two years. He missed out on spending wonderful times with the woman he loved. He missed out on celebrating holidays with his family. His life was cut way short because he was addicted to Marlboros.
When I saw his casket being lowered into the ground, I lost every single ounce of desire for a cigarette. I quit cold turkey without any cravings or thoughts of cigarettes anymore. I did not have withdrawal symptoms, or if I did, I didn't notice them because my heart was broken and grieving desperately for my only brother who laid six feet under ground.
Cigarettes can and will kill you. Sometimes you die slowly, sometimes you die quickly, it all depends on what disease you get from smoking. It took a heart wrenching horrific tragedy to open my eyes. Don't wait until it's too late, quit smoking today and embrace life to the fullest without lethal cigarettes in your system. You can do it.
Maureen Whiting
Read additional victory messages