Turkey's Triumphs: Page 38
Wisdom from successful cold turkey quitters who quit for at least 1 Year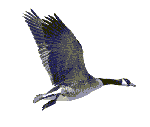 Did you quit cold turkey?
Nicotine-free for a year?
Our turkey's triumph victory messages
#760 - 02/16/17
I just want to thank you for this site. I've been smoke-free for 1 year and 298 days. I smoked for over 30 years and never imagined ever being able to quit. My 8 yr daughter was asking for about 6 months to please stop. I remember telling her she didn't understand what she was asking as I have been smoking for 30 years, I'm addicted. I would say what your asking isn't simple for me to just stop.
One day in my quest to quit I stumbled upon your website. I started reading and educating myself as to how it controlled my life. Your website gave me the tools to succeed. I don't know how much damage has been done and I don't care. I've been able to give my daughter the gift of maybe more time on this earth to be here for her. I want to just say please continue your work as it matters and saves lives!
This site taught something so simple ... one minute, one hour, one day!! Whatever it takes just don't take another puff!!
Boston Girl
#759 - 02/16/17
Today marks 3 years for me being nicotine free thanks to the good people at WhyQuit. The education that I learned while viewing the videos gave me the knowledge to NTAP. That simple thought has maintained my freedom for 3 years. Thank you John, Joel and the countless contributors to WhyQuit.com for my continued freedom and good health.
Bud
North Carolina
#758 - 02/07/17
February 10th 2017 will mark 12 years that my wife and I quit smoking forever. Quitting was not easy, but each day became easier and easier and before we knew it we celebrated our first year. I stumbled across this site 4 months into my quit, the knowledge was awesome. I give this site out to smokers on a regular basis. NTAP!
Dan Collett
#757 - 01/28/17
Dear Joel:
A year ago I decided that I wanted to stop smoking after several tries before. I have no idea how I found your videos but thank GOD I did. I listened to you daily for about two weeks, non stop. And no help other than prayers to God and a promise to God that I would quit.
I have not smoked or ever had feelings, except once but I did not. Thank you for your help to people that you don't know. Thank you for saving my life or extending my life. I will forever be grateful. Thanks and god bless you Joel. I love two Joel's, you and Joel Osteen, Pastor.
Best,
Amy
#756 - 01/26/17
I was introduced to smoking when I was 19. I smoked for a year, until 20. I had the best pair of lungs, I guess, as I never ever coughed badly, even though inhaling for a long period time. I smoked because I wanted to show myself and the world that I am a grown-up and mature. I quit last January 26, on my parent's 25th marriage anniversary.
If you smoke, I suggest cold turkey. I was on a packet a day and after quitting I did have withdrawls, including not being able to sleep, depression, and cravings. But I found the strength to quit when I saw my skin getting old, my body depreciating and my life going down.
Just one thing. Whatever the reason for your smoking, don't do it . Just quit. Please quit it guys. All the best. Adios.
Adi Kumat
India
#755 - 01/25/17
My name is Joe Beck and I smoked from the age of 15 to the age of 34. I went to your site and have stopped smoking for the past 10 years. I cannot thank you enough for helping me achieve that goal. My addiction was so powerful it seemed insurmountable at times. The information contained in your site was the most concise and informative I had ever had on the subject.
You explained things scientifically regarding the addiction itself and those facts helped more than you know. For example telling us that the cravings didn't last more than 3 minutes, and your timelines regarding the physical addiction to nicotine and mental addiction. These are things no other site did effectively. Just thank you again, and my children thank you too.
Joe
#754 - 01/15/17
I followed WhyQuit for 16 months in late 2015 and through the whole of 2016. And this year, 2017, is the 16th month of my quit, all done cold turkey.
I wish to thank John and Joel for the insight and wish them a prosperous new year. I am now in a comfort zone and have tackled all the situations that come with life. And you are right. The problems are still the same when tackled without a cancer stick dangling from your lip. So thanks. I hope more youngsters and old healthy or sick smokers take WhyQuit's advice.
It really is a great feeling to have back your freedom: the choice and authority to say "no" and mean it in the comfort that you are treating your mind the way it was designed, to be free and think for yourself, and not an enslavement cap for the corporations. Thanks and good luck.
Paul - 16 months of health and wealth
Glasgow, Scotland
#753 - 01/01/17
Couldn't let this day go by without saying thank you to WhyQuit for giving me the knowledge and encouragement to give up nicotine.
Three years ago I found your web site and began the journey that has changed my life. Cold turkey works. NTAP has become my motto and I have remained nicotine free.
Let me encourage all the new-bees. Stay committed and you will win. Read and re-read the web site as knowledge is power. Days become weeks and weeks become months --- each day becomes easier.
I remember the day when smelling a cigarette became nauseating to me. What a wonderful day!!!
Bud
North Carolina
#752 - 12/23/16
One year free on New Years day, Joel, after 26 years smoking. I stuck to my guns. Thank you kindly. Peace and happiness and a happy Christmas, sir, from Ireland.
Glenn Kavanagh
#751 - 11/25/16
I smoked for 22 yrs about 1.5 packs a day. I didn't want my little girls to see Mommy sick or die from Cancer. I read all the stories, and psyched myself up. I studied everything you have on this website. It's been almost 7 yrs. and I'm feeling great again. I quit cold turkey and with one hour at a time in the beginning, to one day, etc.... I have victory and have overcome the horrendous addiction of nicotine! God gave me strength when I asked for it.
If you, the reader really want to quit smoking for good, just look to Joel's advice. It works! He helped me tremendously and I vow to NEVER TAKE ANOTHER PUFF!
Sincerely,
Brenda 49 yrs.
#750 - 11/17/16
I smoked 1 to 1.5 packs a day for 22 years. I'd tried quitting close to 20 times, but I always relapsed. The last cigarette I smoked was on February 2nd, 2014 at 11:30am, thanks in large part to this website. Now almost 3 years without nicotine, the biggest benefit I've experienced is one I didn't expect: a decrease in stress. I've removed an entire schedule from on-top of my actual daily schedule, and I have so much more energy and time to spend with my wife and kids.
I used tools to stay quit. I tracked quit days in a calendar that I had made in Excel. About two weeks in, I realized that I needed an outlet for the increased agitation/aggression I had now that cigarettes weren't a part of my day. So I paid to enter a half-marathon that was three months away, even though I hadn't run a mile in my adult life. The training program I followed had me running 4 times a week, and that turned out to be just the diversion I needed. The final tool was reading your website – it finally hit home that if I smoked even one cigarette, I'd relapse.
When I crossed the finish line in May, I was actually more proud to be 3+ months smoke-free!
Thanks so much,
Scott
#749 - 11/05/16
This website was the best thing for me. It gave me both the motivation to quit as well as the knowledge and tools. I was a pack to pack-and-a-half-a-day smoker from 16-34 years old.
I have not had a puff in 10 years. Your explanation of why no nicotine replacement and your description of what to expect after quitting were so helpful. When cravings hit, I would do breathing exercises and read the heartbreaking stories on your website about people who died from smoking. You are saving lives and improving the quality of life of so many. I wish my husband would quit. He has already experienced very bad health consequences from smoking. It is so frustrating but I don't say anything because I'm worried it will backfire and he will smoke more.
Thank you for your important work!
Julie
#748 - 10/31/16
I'm 2.3 years smoke free, thanks to your website and thanks to all the fellow cold turkey quitters. Easily one of the best decisions of my life. I quit on my birthday two and a half years ago when I was 28. I tried several times prior to this and failed. I have to say that finding your website was the best thing ever happened to me. I've taken your mantra "NTAP" and used it to both quit smoking and keep me from going to the casino - "Never Go To Casino - NGTS". Your website has been beneficial in several aspects of my life. My wife has also been great support. Thanks much.
SM
PS: I hate the smell of smokes now (never thought I would say this in a million years :D)
#747 - 10/06/16
I'm from Romania. I smoked 2 packs a day for 23 years. I tried quiting all possible methods along the way. With the information you offered in such a structured way, I did it. I prepared myself and I was enough motivated by understanding why we smoke. From my point of view, this is the most relevant information you present us. I stopped for 1 year and almost 2 weeks and I'm confident that I will NEVER take another puff. Now I feel sorry for smoking such a long time.
Laurentiu
#746 - 10/05/16
I was 31 when I discovered that I was pregnant with my first child. My fiancee and I were not trying but we were very happy nevertheless. I had smoked for 13 years and had tried to stop before but I could only make it for 4-5 days before starting again. I have watched family members die from lung cancer but seeing them suffer wasn't enough.
I thought about the baby that I was going to bring into this world and how he deserved to have a healthy life. I thought about how my smoking could affect his development and cause him to be born addicted to nicotine and having to go through withdrawal. I thought about him suffering from asthma or upper respiratory infections from my second hand smoke. I thought about how my life would be shortened and that I might not be around when he needed me (and even when they are older, they still need you). I always thought about my smoking affecting only me but being pregnant made me realize how that was not true.
I wanted to quit for me but the reality is that having another reason to quit made that possible. I have been smoke free for almost 15 years. Both of my parents quit too so that their grandchildren would not be affected by second hand smoke. They had smoked for 40 and 50 years respectively. Even though they are at higher risk to develop lung cancer than a nonsmoker, they feel much better overall, are more active and have more money to spend on whatever they wish. If you can't do it for yourself, do it for the ones you love. There is no bad reason to stop smoking and it is never too late to have better health.
Kristine
#745 - 09/30/16
My story is not so courageous as many of the other folks who have quit on there own. May 22, 2015 is a day I will never forget.
I had gone to bed and around 2:30 AM I was awakened with the worst pain in my chest immaginable. I told my wife to call the ambulance as I think I am having a heart attack.
Once the paramedics arrived and started working on me I died. They had to use the paddles on me to bring me back around. Now they managed to get my heart beating but I remained unconscious for the time I was being transported to the hospital. On the trip I again flat lined and had to be paddled again. Once I arrived at the hospital I again went flat line on the operating table. The cardiologist told the staff that she needed my heart to start on its own after a stent was installed. Luckily it did and I was sent into cadiac intensive care.
When I came around and got my senses back the doctors explained I had lived through the widow maker. The artery that carries 60% of the blood to my heart was 100% blocked. They told me the main cause was that I had been a smoker for 50 years. My mind was made up at that point and I have not had a cigarette or any tobacco since. I am at 1 year and 4 months.
During my rehab time at home my wife developed shingles which was a direct result of stress caused by my heart attack. She was in so much pain that she couldn't get up to go outside and have a smoke. So we have both been off of the tobacco now.
My heart is severely damaged and although it is improving it will never be 100%, I have developed Type 2 diabetes and have had some major issues with that, but I will persevere and stay on course.
I have to go to a cardiologist twice a year for follow up and other testing which must be performed. I have had echo cardiograms, muga scans, stress tests, constant poking and prodding and now with diabetes it gets even worse. Now instead of once a year visits to your family doctor you have to go for full physicals every 6 months and of course extra blood monitoring which just adds to the poking and prodding.
I don't want to sound preachy but if my story gets even 1 person to rethink thier smoking habit then it was worth writing it down. Thanks for giving me a place to tell my story.
Bob
#744 - 09/19/16
Just wanted to say thank you for your wonderful website. My mom died of lung cancer in 2009. After 30 years of smoking, I knew I had to quit or I'd probably suffer the same fate.
It took almost 3 years after my mother's death to muster up the determination to finally quit. I started out with the lozenges and about 4 days in, I found your site. I read and read and read some more and by the 2nd day I decided to go the cold turkey route and threw the lozenges away. That was April 28, 2012. I haven't had a drop of nicotine since, and I owe a huge part of my success to your site.
Reading your site religiously helped me through the first 6 months which was the hardest part of my quit. Understanding my addiction, the changes my body was going through, as well as why and when the cravings would occur were a tremendous help. Knowledge is power!
Back in the early part of my quit, I fought the urges by reminding my "executive assistant" that I no longer smoked. And as I've progressed in my quit (having grown confident and a little less diligent than early on) one thing that I keep in the forefront of my mind whenever stinking thinking tries to convince me that one puff won't hurt - "NEVER TAKE ANOTHER PUFF."
What I never knew with my previous 3 failed attempts at quitting was that one puff could reestablish my addiction. That is one of the strongest lessons I took away from your site and why I will stay committed to never smoking again. At this point, I don't even miss cigarettes anymore - at all. I never ever thought I'd see that day. Anyway, I really just wanted to say thank you very much for your wonderful site. Every person that I encounter who wants to quit, I direct to your site. It is literally a lifesaver.
God Bless and thank you,
Janeen
#743 - 09/07/16
I am a man of 56 years and smoked since my mid teens. I had tried everything from: Chewing gum
Hypnosis
Cold Turkey
Will power
Tablets
Plastic cigarettes
Blah Blah Blah
Then one day I was so feed up with smoking and costing so much money. Add to this that my hair and body had a vile stench to it through the tobacco. So I goggled quit smoking and I found your site.
Well 1st September 2011 I had my last smoke. A massive thanks you from me my family and most of all my 5 grandsons who want to see granddad for many years to come.
Paul
#742 - 08/18/16
I just wanted to send a note thanking this group for helping me quit smoking. Today marks my 5 year quit anniversary and in the beginning I used this website daily ... ok hourly to help me quit cold turkey. It was the hardest thing I have ever done but the resources on this site helped me tremendously. I especially like the quitting timeline. I have been nicotine free, cigarette free without one relapse for 5 years so thank you for helping me reach this goal!
Sincerely,
Leeanna
#741 - 08/15/16
Hello John. I hope your doing well. You might remember me – Carl from Winston-Salem NC. I went to high school with R J Reynolds great grand-kids. (they're all dead from smoking related diseases). Reynolds tobacco came to a senior year HS assembly to teach us how to smoke responsibly.
Thirteen years ago I attended your Saturday class at CofC. Learned – set a date – read something from whyquit every day. No patch go gum no crutch - I followed the plan, and I've been free for all these years. Never took another puff.
My cardio Dr said that if everybody did what I did he would have to get another job. You gave me the tools that saved my life – I just put them to work. It took COPD, chronic bronchitis, 11 stents, 5 artery bypass and your class but I'm free 13 years.
Carl
Read additional victory messages