Turkey's Triumphs: Page 27
Messages from Cold Turkey Ex-smokers Who Quit Smoking for at Least 1 Year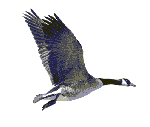 Did you stop cold turkey?
Nicotine-free for a year?
Our turkey's triumph victory messages
#540 - 10/10/13
Today is exactly 365 days since I quit smoking. One whole year! Feeling healthy, happy, calm and quite proud of myself.
Cindy Avila
#539 - 10/04/13
As of 8-8-12 I officially became a Never Take Another Puff non-smoker. I relapsed prior to that date because, just like Joel says, if you have a drinking problem other than being a true social drinker it will interfere with your resolve. It was when I realized I had a drinking problem and never took another sip lol that I remained a non smoker and non drinker for a year plus.
I recently got certified as a wellness coach and want to focus on helping others who want to quit. I still can't believe I achieved this but your website was a pillar in this change, equipping myself with the truth has really set me free! Thank you xoxo
... Non-smoker since 8-8-12
#538 - 10/02/13
Wow I can't believe another year has gone by without the controlling powers of nicotine. I am so thankful I found this site. Not only did it change my life but it has added such quality to it - it's so hard to describe. Many many thanks to Joel and all the people here. I couldn't have done it without you. I still live by 1 = ALL and that is a commitment to myself I WILL NOT BREAK. I check in every week to keep my quit strong but I know it unbreakable. I can't thank WhyQuit.com and Freedom enough for showing me the way out of my addiction.
If you are at the beginning of your quit stay strong because it's incredible living your life without being a slave to nicotine.
Thanks again!!!!!
NEVER TAKE ANOTHER PUFF!!!!
Karen
Double Gold and Living Free
#537 - 10/01/13
It's been over 1 year 7 months since I last smoked and according to my tracker 17,352 cigarettes not smoked. I just wanted everyone to know that it is possible, to take one day at a time and to one day wake up and not think about smoking even once!!!
What really helped for me was accepting that I wanted a cigarette but not all the others that came with the one. It was the best piece of advice ever. By not trying to deny how I felt or what I wanted made me finally able to rationally look at my smoking (after the first few days!!).
I don't know what made me think to post on this site today, its not an anniversary, or any particular event in my life. I guess I felt an overwhelming need to say a sincere thank you to the site, for all the videos, for everyones stories with their struggles, thoughts and hopes. You all inspired me. I hope someone can read this and be inspired too, to realise that quitting is possible, but also that quitting and being happy day to day is possible too!!
I have to say that while I've thought about smoking on occasion, I have not had the desire to smoke in a very long time and the physical and emotional changes are amazing. Thank you all again.
Happy at Gold
Lee
#536 - 10/01/13
Today I've been a non-smoker for 1 year. Never dreamed I'd get this far, but here I am. Now I feel like a non-smoker, and not just someone who's trying to quit. Anyway, thanks for all the good advice given by everyone here, and good luck to all who are struggling to quit. Just stay positive and strong willed and you can't fail to succeed.
Phillip Booty
#535 - 10/01/13
I can't believe I've been smoke and nicotine free for 12 months today ... it's gone so fast !! NTAP
Donna Climo
#534 - 10/01/13
I do believe I may have turned GOLD today!! One Year Free and Healing!!! Eternal thanks to all of you here for your unending support - every singe one of you!! :) x
Karen Allen
#533 - 09/20/13
One year today!!!! Never never never going to go through that again!!!! NTAP
Bryan Hess
#532 - 09/20/13
365 Days!! Gold!! Today 1 year of quitting smoking cold turkey. I quit September 20, 2012 at 6:50 pm. I went & searched the internet & found this site. Thanks everyone for the support. NTAP!! My daughter Christine Walters Walls 101 Days!! Have a great weekend!!
Cynthia Kay Conner Pursel
#531 - 09/19/13
Today I celebrate 10 years of Freedom! Thanks to WhyQuit.com and to Freedom!
I am so comfortable in my non smoking life that sometimes I just forget that I used to smoke. I did for 21 years of my life. I had a rough process at first, caused mainly by problems not associated to smoking that seemed bigger, felt bigger, for having to deal with them in the middle of the quitting process. But I did it...
Knowledge is Power - that's one the most important lessons learned; it is important to read and know why you smoke, because you like it? No way! Because we are addicts and the chemicals in cigarettes affect our brain. Is that obvious? Not to an addict! So reading about it, reading about constant withdrawal, about what helped others to overcome triggers, that gives you the most important tool to remain nicotine free.
In my case, having the support and solidarity of a wonderful community helped me walk this path ONE DAY AT A TIME.
So don't you ever think you are alone, or that this addiction is smarter than you. You are the smart one, educate yourself! And know that quitting is possible....just don't take a puff, not today....everyday.
Thanks, Joel, John and each one of you who lead the way and walked beside me. God bless you!
Woohoo!! So proud of myself!
Cuca
- Free and Healing for Ten Years, One Day, 14 Hours and 9 Minutes, while extending my life expectancy 380 Days and 13 Hours, by avoiding the use of 109608 nicotine delivery devices that would have cost me $22,372.68
#530 - 09/17/13
1 year ago today at 8:00 PM I smoked my last cigarette. The journey hasn't always been easy, but it's been incredibly rewarding. When I started this I weighed almost 200 pounds and would get winded climbing a flight of stairs. I snored loudly at night, in fact I probably had sleep apnea and my blood pressure was dangerously high for someone my age. Now I weigh 170 pounds, I run between 4 and 7 miles 5 days a week, I'm in the best shape I've been in since I was in my 20s and I feel great.
I don't post much but I would like everybody to know I grateful I am for the education I received from this site during the early day's of my quit. IMO this is the most important stop smoking cession instruction you can receive any where in the world. When I find out somebody is quitting the first thing I do is point them to Freedom, it will literally save lives.
Bizz
#529 - 09/17/13
Big milestone for me today, I'm now at one year.
Jeff Holden
#528 - 09/16/13
Flowers from my hubby to celebrate my first YEAR nicotine-free today! Yay!
Catherine Van Aken
#527 - 09/15/13
You guys are the only ones who truly understand. Yesterday the 14th I celebrated one year of quit. It was a high day for me turning Gold. I could n't have made it without 1 = ALL.
Gen Cur
#526 - 09/14/13
Thanks for all of your support. I couldn't have done it without you. I remember I was so addicted to nicotine at one point I would search around the entrances of malls looking for cigarette butts when I was down and out.
The first time I tried to quit I threw out nearly an entire pack of cigarettes and told myself that was it. I only made it 3 hours before I was back at the corner store buying more. I kept trying though. I'd fail, then I'd try again. It took a month before I made it to the 72 hour mark where it starts to get easier. Then it turned into a week, a month and before I knew it I made it a year and I hardly ever think about smoking now.
You are doing the world a great service with your website. Keep doing what your doing.
-Kevin
#525 - 09/11/13
Happy Birthday to me!
I'm 2 years puff-free!
But I look 10 years younger,
Just N.T.A.P.

And many more.....

Whoo Hoo!!!!!!!!!

Monica Bailey
#524 - 09/11/13
I quit smoking one year ago, as of today. This feeling, it is not unlike pride.
#523 - 09/10/13
A year of life free from nicotine, and to celebrate we have ordered a new boat - can't get much better than that! A big thanks to all the supporters over the year.
Be encouraged all you newbies - just remember - never take another puff - and you'll get there.
Dave1948
#522 - 09/10/13
Day 365 for me today. Finally on the podium for my first Gold! Thanks all!
John McLelland
#521 - 09/10/13
Day 365 for me - If I can do it, you can too!
Mary Chatterson Perham
---
Read additional victory messages