Turkey's Triumphs: Page 26
Messages from cold turkey ex-smokers who have quit smoking for at least 1 year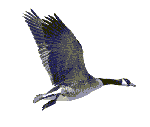 Did you stop cold turkey?
Nicotine-free for a year?
Our turkey's triumph victory messages
#520 - 09/09/13
Was very excited this afternoon when I realized today was my year anniversary. I think about smoking so little now that it did not dawn on me until late in the day that my quit is still going and working and that today is truly a very good day for me. This past year has flown and been so much easier than I expected. I wish I would have found this site sooner, it truly has been a source of support for me.
Arobwy
#519 - 09/09/13
Three-six-five. One year! No cigs AND am back to pre-quit weight! It's all good. ★
Jennie VanHook
#518 - 09/08/13
Today is a milestone day for me, a day I have been reaching for for awhile now. I am very proud of myself because it is an achievement I thought was not reachable. I proved myself wrong. Exactly one year ago today I decided to never take another puff!!! I have had one full trip around the sun without nicotine
Randi Rusnell
#517 - 09/08/13
After 40 years of cigarette smoking, I smoked my last cigarette on May 20, 2003. My quit has remained successful for the last 10 years. No relapses. no desires. I owe much of this success to WhyQuit.com. I had tried every method known to mankind to give up cigarettes prior to my successful quit. All except one. The secret to success: Cold Turkey.
Once it became firm in my mind that I could not quit by torturing myself with small amounts of nicotine, I found the firm resolve to quit. At that point I resolved that there was not a power on earth that could cause me to smoke. Even if threatened with death, I would choose death before I would choose to smoke a cigarette.
Each week of that first year, at church, my family members who still smoked would turn around and look at me. I would hold up 1 finger and say, "Not 1 puff!" They've all but one quit since. You see, power is contagious.
I had found the reason why smokers couldn't quit. They don't quit. They torture themselves instead by rewarding themselves for short periods of abstinence with a cigarette, thereby maintaining the nicotine addiction, and torturing themselves even further until they finally give up.
I have since personally counseled many acquaintances on quitting cigarettes. My advice, in simplified form: Cold Turkey; WhyQuit.com.
I have one thing I would like everyone working towards, ultimately, their GOLD, to know. There's an even greater reward than that. One that takes a few more years and took me totally by surprise. I do not now remember ever having smoked. It's like before I had ever put that first cigarette to my lips. Temptations? The only temptation there could possibly be for me now is that original temptation that I succumbed to 50 years ago. And having gone through the fire once, there's not a power on earth that could make me smoke again.
It is my desire that you post my note wherever you see fit on the site, as possibly a further encouragement to those now in the midst of one of the hardest things they'll ever do. It would be alright to include my email address, if you felt that to be appropriate.
Bill
wmdyke@gmail.com
#516 - 09/07/13
Smoked 33 years. Quit cold turkey a year ago today. DON'T TELL ME OR YOURSELF YOU CAN'T DO IT!
Salvatore Martorana
#515 - 09/06/13
Today I am one year off cigarettes. One year that I got to taste the freedom that is mine and everyone who is reading this birthright. My journal goes over the benefits I've had from not smoking so I won't repeat them here. Rest assured though that reclaiming my freedom is THE best thing I have ever done. And I anticipate it will get even better as I continue to heal. I think most of us remember our first cigarette. I was nervous it was going to make me choke and cough and embarrass me in front of my friends. I don't remember too much else about those first ones. I was a certified chipper in the early days. I smoked only on the weekends when drinking and clubbing. I really could take it or leave it so I thought and I thought it would always be that way.
What I really remember though is when I realized I was addicted. To me this is even more important than the first cigarette. It was the day the shackles closed on me and the beginning of 15 years of bondage. I had just returned from being deployed on the USS Belleau Wood (RIP) and I had been smoking Marlboro Reds (strong!) on nearly every break. I clearly remember being back in my room with a half pack of reds on my desk. I suddenly got that itch in the back of my mind. Like something was missing and only one thing could solve it...so of course I smoked one and that made it better. That was probably my first cigarette I smoked because I had too. Honestly, most of the tens of thousands I smoked after that one were involuntary as well. If I could go back in time I would visit myself on that day and have a heart to heart. All that wasted money and time for a drug. For willful slavery. Now I see on tv and the radio advertisements for E-Cigs. Fools I say. You are still enslaved. Still beholden to a drug. Choose freedom. Perhaps a bit uncomfortable in the beginning but inarguably better.
But today I'm celebrating. Life is all about choices and living with the consequences of your decisions. One year ago I made the decision to arrest my addiction to nicotine and I've kept the promise I made to myself to NTAP. My life has improved immeasurably due to that decision and believe me when I say it has been the single most liberating thing I've ever done. Thank you to everyone who has posted in my journal, John, Joel and all the supportive folks out there who provide this service free of charge. It truly makes a difference in helping those with motivation find education to keep their quits going.
To everyone who is struggling with a baby quit please believe me when I tell you it gets better. There will come a time when you don't even think of cigarettes.
One year ago today I arrested my dependency to a drug that had controlled my life for 15 years. With the help of this site, education and determination I've kept the promise to myself to Never Take Another Puff.
I will be king
And you
You will be queen
Though nothing will
Drive them away
We can beat them
Just for one day
We can be heroes
Just for one day
-David Bowie (Heroes)
Nero
#514 - 09/06/13
One year today! What a journey! Best thing I've ever done for myself.
Leonard Campanelli
#513 - 09/06/13
I cannot believe I am here. One year smoke free. What a difference a year makes. It seemed so daunting this time last year when I finally decided to stop. I remember being so sick and tired of smoking. I hated everything about smoking but yet I kept lighting up. Then once I had stopped my junkie mind kept trying to tell me that I really enjoyed smoking and one cigarette won't matter.
But I knew better, I read all the information and I under stood the Law of Addiction and that everyone gets that "just one cigarette" feeling. But I know it was my mind playing tricks.
I still remember those feeling of wanting, no craving a smoke. No matter what I was told about craving only lasting 3 minutes it felt like they were constant. I did everything to try and distract myself and "cure" the cravings. Gum, fruit, sweets, water. Going for walks, sitting down, standing up and of course I read and I posted.
The first few weeks I think I posted every hour on the hour. Just to explain how I was feeling, and every time without fail came the words of encouragement. Strangers that I do not know helping me, telling to stick with it, describing what they are going through and how I can stay strong.
In the year since I quit I have changed job. No one knows that I ever smoked. It has been commented it on more than once that I always have a bottle of water in my hand. When I explain it is something I started when I quit smoking, I get the universal response, "you don't look like a smoke." And they are right I am not a smoker any more.
So to all you newbies I hope my journey can provide some light and what I know seems like a very long tunnel. But stay strong, follow the advice and I hope to see you all here in another years time.
Just remember, it is simple, NTAP.
Domhnall Murphy
#512 - 09/05/13
It has been almost exactly one year--at 2:45 am on Sept 5, 2012 I quit!!! I can't believe it -- and neither can my friends and family! I've had some rough spots along the way, but with the help of this awesome support group I have made it this far! Thank you!!!!! NTAP!!!
Mel Hatch Douglas
#511 - 09/05/13
One year today I quit !!! Happy as can be !!!
Kevin Mc Taggart
#510 - 09/03/13
Thanks to you all especially the great Joel, today I celebrate my 365th non puffing day...Earth made a full cycle around the moon and meanwhile I did not smoke a single puff. Everyone can do it, just do it, never take another puff!
Zamir Manaj
#509 - 09/03/13
HOORAY for ME!!! My name is sam, and I am a nicotine addict. I have stopped nicotine for 10 years, 3 hours, 39 minutes and 18 seconds (3653 days). I've not smoked 109595 cigarettes, and saved $20,132.62 based on the cost of a pack in 2003.
10 years ago, while reading at WhyQuit.com I finally got it!! With a cigarette burning in my ashtray, I read for the umpteenth time the Law of Addiction, and I GOT IT!! I put out the smokes, trashed the pack ... washed all the ashtrays and after 32 years of smoking, started on this journey to FREEDOM! It was tough, but I knew lung cancer was tougher watching my dad. It was depressing, but I knew COPD is more depressing watching my friend. It was a struggle for sure, but not the struggle to recover from a stroke like my mother. And it was so very frustrating, but not nearly as bad as the frustration I saw in my uncle's face as he tried to talk without a voicebox.
A special place WHYQUIT.COM, an education to quit smoking FREE, and the most amazing bunch of quitters on the face of this planet. A simple little phrase has saved me: Just for today, I will not smoke, I can always smoke tomorrow. Come Learn and be Free with me!!
Sharon A Mullings
#508 - 08/28/13
One year nicotine free! Thank you everyone for the motivation. In the past 12 months I have lost 30 pounds. I can now enjoy what I for so long only dreamed about, like riding my bike and not get tired to the point that I felt like I was dying. Thanks to the fact of me quiting I got me a new car a new bike and I feel so much stronger . We need to help more people,make them see what their missing
Ivan Ordonez
#507 - 08/25/13
I just wanted to tell you I'm going on year two now! Quitting was very difficult for me as I live with smokers so temptation was/is always there. It took a few tries but I finally did it and your website had a lot to do with it. I tried Nicorette and those stupid losenges but it was through your site that I realized cold turkey was the way to go. I just wanted to thank you for your assistance.
Thanks,
Kevin
#506 - 08/21/13
As of 8/20/13 at 1:30 PM, I am ONE YEAR smoke-free!! I made it to GOLD!!! Woohoo! A year ago I couldn't even imagine making it this far. It seemed so out of reach back then, almost impossible. How was I going to get through stressful situations, long drives, work, parties, etc without cigarettes? How was I going to overcome my NEED for a smoke every morning, once I get into the car, a couple more if it's a long drive, a few at work, when I get back into my car and a few more during my commute back home, then one every couple hours or so and finally another before bed at night. Oh, and I "needed" one after every meal I ate. How was I going to get through that craving?
Crazy how our junkie minds think. I also live with smokers and a lot of family are smokers as well. I didn't know how I would get through it, having them smoke around me everyday. They smoked in the house and right next to me in the car. It was so hard at first but, I decided to face it right off the bat. That's life, I'm always going to have to be around other smokers, wether it's at home or out on the street. It's up to me to stay strong and be a smart turkey. I was finally fed up with cigarettes taking over my life and found the courage and determination to quit BUT, things really turned around for me when I found this group.
I've been pretty quiet on here, more of a lurker I guess you would say but, even just reading the info provided and everyones comments/stories/experiences/etc. has been enough motivation to keep me going strong. I honestly don't think I would have made it this far without WhyQuit. I know I'm not quite home free yet as I still run into triggers from time to time (I just survived my first smoke-free camping trip this past weekend) but, I will always protect my quit. I am confident in that.
Thanks again to everyone on here for all the support! For the newbies, hang in there! It is definitely possible!!! Just take it day by day! We can do this! NTAP!!!
Christina Reyes
#505 - 08/12/13
August 22nd 2005 10:00PM
After visiting WhyQuit.com for over 80 hours during August 2005 and learning about my addiction, I sat in my chair on the back porch and smoked my last cigarette. Now just shy of 8 years later I came across my journal I kept as I started my journey to freedom.
It reminded me of the countless times that I had failed and the resolution I had that I would die a smoker. Without the people and support of Whyquit.com I don't think I would be here to type this note.
From the bottom of my heart I say thank you! Cold Turkey really is the answer. NTAP!
Double D
#504 - 08/11/13
I just want to say THANK YOU for your website! I have been smokefree since May 10, 2012. I smoked for some 25 years. I had tried everything and couldn't quit! After endless trys, I found your site. It helped me reading all the stories, but most of all the timeline of what happens after you quit. there is so much information on your site that every time I wanted a smoke I would refer back to the info. When everyone asks me how I did it I refer to your site! So thank you for saving my life!
Glad to be a non-smoker!
RC Gubala - Tallahassee, Florida
#503 - 08/10/19
Ten years ago I found WhyQuit and Freedom. I remember thinking how silly it seemed that I must never have another puff ever. My previous quits had lasted no more than three years at a time. After that interval, I had considered myself cured and had tried a puff, often with no further smoking for months, then for weeks, then for days, and then right back into my addiction. Even so, it did not occur to me that the one puff always triggered the relapse.
By 2006, I felt cured. This time, however, I remembered the sites, and avoided that first puff. Now I have stayed away from nicotine for ten years. Last year I survived a pulmonary embolism caused by clotting from abdominal surgery. Would I have survived if I had the weak lungs of a smoker? Doubtful.
Anyway, thanks for your site. It has already given me one more year of life. And, yes, I get it now about Not One Puff Ever!
Charles
#502 - 08/03/13
My day today ONE full year nico free! Doing fine, alot better with the new meds. I can just say and repeat repeat COPD is a horrible disorder. It breaks you down bit by bit dont wish this on anybody. The sooner one quits the better. It took me by surprise and very quickly, all of a sudden I battled to climb stairs. The coughing was horrendous. Pleased to say that I don't cough anymore. Go well and nico-free.
Margie Rensburg
#501 - 07/23/13
David McLane quit April 22nd 2008 after 40 year pack-and-a-half a day dependency. WhyQuit gave me the essential knowledge to stop my nicotine insanity. I hardly think about it anymore, except relief that the thing doesn't dog me a bit anymore.
Read additional victory messages