Turkey's Triumphs: Page 16
Messages from cold turkey ex-smokers who have quit smoking for at least 1 year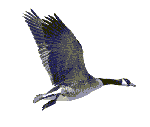 Did you stop cold turkey?
Nicotine-free for a year?
Our turkey's triumph victory messages
320 - 02/18/10
I would like to thank you for your enormous efforts in making WhyQuit such a helpful site, especially as a motivation for people who are trying to reach their goal to smoke smoking.
It is now over one and a half years since I stopped, your site really helped to keep me on the right track. After reading the articles which deeply touched me I was stronger and more determined.
The content and work which has gone into this site is vast, it is clear that the volunteers who help to keep this site so interesting are so dedicated and care so much. For the contributors who shared their stories and ultimately their lives I am ever thankful.
I was able to convince my sister to stop! Even if that's just one person I have succeeded. Once again I am very thankful. My life has changed positively ! One of the most important Internet sites I have visited in my life !!
Michael Hudson
319 - 02/17/10
02-10-10 was 5 years that my wife and I quit smoking. It hasn't always been easy, but we have made it. We thank God for his strength and for all the information on WhyQuit. My mom also just celebrated 1 year being quit after smoking 40+ years. So don't look back and hold fast to your quit!!
Danny C.
318 - 02/15/10
I love your website! I stumbled across it doing research for a smoking presentation I am giving tomorrow. It'll be 2 years in March smoke-free and never looked back :)
Lori Vrchota
317 - 02/13/10
I was happy to find a site with views I have had for many years about quitting cigarettes. It would seem to me to be plain common sense. If one wants to quit smoking one would have to quit nicotine. I gave up smoking about 18 years ago after years of trying and finally got the twist on it. i just stopped end of story. I'm delighted to see not everyone is taken in by the drug companies. They seem to be an unconscionable lot. All a cod. Good luck to you all in your work.
Yours,
Jane Jackson
316 - 02/07/10
Your web site was the reason I was able to quit smoking over a year ago and I am infinitely grateful. Thank you.
Martine Duvall
315 - 01/21/10
It is hard to believe that it has been two years since I stopped. The time has really flown by and all I can say to everyone that is in the process of quitting, keep it up, it gets better and better and better.
Carneadese
314 - 12/30/09
Thank you for not lying to me! Everything you said about quitting was true. Thank You! Because of WhyQuit, I was able to quit and on the 31st of December, 2009, I will have six years of nicotine-free life. I am so glad that I was led to this web site. Thank God, I quit!
God bless the whole world...no exceptions!
Paul Martin
313 - 12/22/09
Just a short testimonial and "Thank You" that you may post on your site if you wish. I quit a 30-a-day dependency over 5 years ago - that's nearly 60,000 cigarettes not smoked. It was hard work to begin with, but I just kept on not smoking and it gradually got better. I never signed up on your site but found the resource material was really great. I printed it out as a book and read it whenever I had a craving for a cigarette. I had previously "quit" by using nicotine gum - but that's like quitting whisky by drinking gin - no quit at all. So thanks John, Joel and team, and all the posters on this forum. To anyone who has recently quit cold turkey I'd just say keep it up, never take another puff, and you will get there - and it's a pretty good place to be :-)
Gareth
312 - 12/21/09
My third year as a non-smoker will be 12 /31/09. Thirty-eight years as a smoker, I still can't believe it. This would have never happened if not for WhyQuit.com. I am so grateful. I still enjoy the articles and post.
Your friend,
Kentucky Colonel David R. Land
311 - 12/21/09
On the first day of Winter 2007, I said no more and have not had a puff in two years. This page and others helped me cold-turkey the little boogers I was hooked on for 50 years.
Thanks,
Jim Armstrong
Potter Valley, CA
310 - 12/20/09
I quit smoking in January 1986 after more than 25 years of heavy (2 pack a day) smoking. I quit cold turkey, I was as a roadside rest area at 7:30 am, and threw my opened 1/2 pack and a full pack in the trash container. I have not used any tobacco products since.
My wife had enrolled me in a $300.00 quit smoking program through the hospital she worked as am RN, that course was to start that evening, so I thought I would get a head start. When I arrived there were about 40 people in the room, after receiving our course materials and being told that we were each going to be smoking a full pack during the meeting, I realized this was smoking aversion program. I told the instructor that I would come to the meetings and participate in everything that did not involve smoking another cigarette as I had already quit that morning. She of course told me that quitting cold turkey would not work.
I did stick with the course, many people dropped out, with fewer folks at each meeting. Even with the distraction of others smoking during the meetings, I did not light up. I had made the decision to quit and make my life better, and stuck to it. I ran into the instructor, who was a nurse, and an ex-smoker at a hospital function a couple of years later and she was no longer an ex-smoker.
Jim Newell
309 - 12/18/09
I am a 40 year old female. I began smoking when I was 13 years old both parents smoked as well. It was not real uncommon for young kids like me to be smoking in the early 80's. Stores sold cigarettes to kids with no questions asked. I got them cheaply and easily and no one seemed to care. I went to a behavior disordered school that had smoking breaks for kids 13 and older. I guess because smoking kept kids like myself calm.
I tried to quit many times once I became an adult. I played all the quitting games but of course nothing worked for me. I remember even saying it was cheaper to smoke because I believed all the product ads when they made quitting cold turkey look not possible. The NRT's that came along took my money but never helped me.
On 11/01/2007 I quit cold turkey. I have been smoke free completely since. I have never had any relapses at all. I kept my money and learned just how much fight I really did have to survive as a non-smoker. I will never take another puff of any nicotine for as long as I am alive. Today I am free from all addictions.
Jackpot Twin2
308 - 12/11/09
Upon my third anniversary of gaining freedom from the addiction I wish to once again thank you for the site. It is what motivated me to quit.
Season's greetings and keep up the good work.
N.T.A.P.
Best regards
Stan Luntz
Johannesburg, South Africa
307 - 12/03/09
Today I am visiting your site to send a link to the timetable to a friend who has decided to stop smoking (but yet again).
Please Note: Your "Stop Smoking Recovery Timetable" that I happened upon by chance in 2006, was integral in my "cold turkey" successful attempt at stopping my smoking habit three years ago.
I have told others who are struggling with the nicotine addiction to try your tips and site, especially the timetable . . . I know that for me . . .the timetable provided the requisite ?milestones? to keep focused on my goal and to keep me adhering to the cessation.
I had looked forward to each milestone/interval . . . and still do. For every once in a while as a "pang" or urge reemerges . . . I re-visit your site, and smile at the progress I made and how I have made health a priority.
Now I fall in the 1-5 year period, so I celebrate the reduction of heart disease and look forward to a better percentage for not experiencing a stroke.
I wish that you could add and delineate more ?healthy milestones? to the list as an ongoing incentive for those who struggle through the days, weeks, months . . . so he or she will not pick up another cigarette or nicotine product
Anyway . . .a belated thank you for your site.
K. P.
306 - 11/19/09
After smoking for almost 10 years, I had my last cigarette on December 31st, 2007 and quit cold turkey. I'm approaching 2 years and am so happy I did it. I had quit a couple times before with 5 months being my previous record. I know I can never have just one. I learned that the hard way, thinking after 5 months I could control myself and just have one. Nope. What helped the most was just telling myself, "I'm not going to smoke today," Forget tomorrow and a year from now, just focus on right now.
My uncle was diagnosed with lung cancer in November of 2007 so I decided it was time to quit for good (he passed in October 2008 at age 56).
Kristin W.
305 - 11/09/09
I just wanted to thank you for the WhyQuit.com website. I started smoking cigarettes as a teen because I thought it was a way to be accepted into a group. It worked and began my smoking history until age 30, when I was about to get married, thinking of having children and generally ready to be a non-smoker. By this time in 1990 in California, there was some social stigma to smoking. I successfully quit for 13 years, until I was diagnosed with breast cancer at age 43 in September 2003. The stress caused me to smoke again, thinking that it would only be temporary.
Four years later, after going through chemo, surgery and radiation, I was still smoking. I knew it was bad and terrified my daughter. I finally decided to quit but was hoping to use some "easy" medication. I looked up Chantix online and when I read that nausea was a side effect, did not want to use it. I had more than enough nausea for one lifetime with chemo.
Somehow, in that same online search I found WhyQuit.com. I spent over two hours that day reading all the stories and supplemental materials. I set a quit date for the next day and have been nicotine free since that day in June 2008. I teach psychology in California community colleges and refer people to your site when I go over the Stress and Health chapters for my Intro Psychology classes.
Again, thank you for the work that you have done, and continue to do. It changed my life.
Michelle Yount
304 - 10/28/09
I quit last year on the 15th of October. I picked that day from the farmers almanac but that isn?t the reason why I was successful. I had probably attempted at least twenty times before and used most of the replacements and meds on the market with no success. So I can?t say it was really cold turkey due to all the previous attempts but I didn?t use the pills, patches or anything else. I know one thing with almost 100% certainty. I can?t ever handle any amount of nicotine be it cigar, cigarette, snuss or anything else. In that event, I am well aware that I would be buying a pack that day and smoking at least half of it and having to start all over again. I check in on this sight every now and then to keep my quit strong and maintain my resolve.
Robert
303 - 10/22/09
Today I am celebrating my third year anniversary of quitting smoking. Your website along with QuitKeeper has helped keep me focused. I am loving that I am no longer short of breath and that I can now breathe deep and hard. What a wonderful feeling! Thank you for all the wonderful education and support you continue to give. Michele Tingling 3 years quit, at a cost of $5,261.43 by not smoking 13,153 cigarettes and I have taken back one month, two weeks, 16 days and 16+ hours of my life.
302 - 10/13/09
Today marks the end of the 2nd year of my quit. I am very excited to be crossing this milestone today.
Yugami
301 - 09/18/09
Whenever people tell my how I quit smoking I tell them that WhyQuit.com was instrumental for me. It was 3 years in June and I'm still going strong. Thanks, Joel!
Denisey
Read additional victory messages