Turkey's Triumphs: Page 17
Messages from cold turkey ex-smokers who have quit smoking for at least 1 year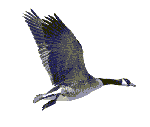 Did you stop cold turkey?
Nicotine-free for a year?
Our turkey's triumph victory messages
340 - 07/18/10
I visited whyquit.com site in late 2003 & stopped smoking since Jan 01,2004. Now six & half years have passed away & I'm very comfortable without nicotine.
It is great success story especially for me as I was great addict & used to smoke or chew tobacco at least 30 times/day. I'm thankful to you & WhyQuit.com for the quitting path & tips given at right time.
Thanks & regards
Deepak Kulkarni
India
339 - 07/06/10
One year!!! One year!!! I am so grateful and relieved. I woke up today and felt like it was my birthday ? I treated myself to pancakes this morning and I couldn't have been happier. I remember waking up as a smoker in the middle of the night and just worrying about my health ? now I wake up and fall back asleep so relieved I have quit. My body was telling me with wheezing, pain, breathlessness and anxiety that I needed to quit ? luckily I began to listen.
WhyQuit has played a major role in my quit ? I was a member in 2007 and had a short quit and relapsed. Since I couldn't join again, I just read and followed others journeys. I was inspired and each time I wanted a puff I came to WhyQuit and read and read. I'm so appreciative to Bryan, Deborah, Noni and Kim for sharing their sad and painful stories to help others not to smoke. I look forward to many more new non-smoking years and am so grateful that Whyquit exists.
Cold Turkey was the best method for me ? I should know I've tried Chantix, Wellbutrin, the patch, the lozenge, cut-down method, only smoke when I drink method, Dr. Oz method, hypnosis, meditation and just about every other way possible. Who would have guessed cranberry juice would work the best??
Thank you ? I never imagined freedom would feel this good and I never imagined I'd go days without even a thought of a cigarette.
Laura Marie - Free and Healing for One Year, 6 Hours and 6 Minutes, while extending my life expectancy 38 Days and 1 Hour, by avoiding the use of 10958 nicotine delivery devices that would have cost me $3,615.23.
338 - 06/01/10
Well, I have reached the Gold Milestone on May 28, 2010. I am very thankful for WhyQuit.com. I am convinced that it is the reason for the longest and I believe last quit of my life. I am a nicotine addict. This is one thing that we must all remember as ex-users. Keep faithful to the sight everyone. Be true to the mantra "Never Take Another Puff or Chew" and continue to live the life of freedom. Sincerely,
Mark R Johnson
337 - 05/20/10
I quit smoking four years ago today, using your website.
I have been quit for 3 Years, 11 Months, 4 Weeks, 2 Days, 8 hours, 11 minutes and 15 seconds (1,460 days). I have saved $11,500.17 by not smoking 43,810 cigarettes. I have saved 4 Months, 4 Weeks, 2 Days, 2 hours and 50 minutes of my life. My Quit Date: 5/18/2006 11:00 PM.
I have not needed to log on for years and since then my email has changed and I can't remember my passwords, but I will never forget that your website finally taught me how to quit smoking and get control of my addiction to nicotine after 24 years of smoking?struggling to quit for the last 15-20. I didn't have a chance without you guys. I am eternally grateful to you.
Suzanne Kemp.
336 - 05/17/10
I just wanted to say thanks. Your Nicodemon's Lies web page helped me quit (plus a very strong desire to spend my Cigarette money on DVDs) - nearly nine years ago now. Best thing I ever did.
Regards,
Ieva Bergman
335 - 05/04/10
I owe you this email and hope it may help anyone out there take that first step.
I have been nicotine free for one year this past April 24th and I owe it to the support I received simply by reading your website. The first few months I was constantly reading and rereading every part to gain the knowledge I needed to kick this terrible addiction.
To those of you reading this that have not yet quit? no matter how hard you may think it is once you quit, it gets better and better every day! Knowledge and NTAP.
Charles A.
25 year smoker of a pack and a half a day?.no more.
334 - 04/29/10
On April 1st, 2009 I quit smoking cold turkey after visiting your website. Until that day I lacked the proper motivation to really quit. I sat in front of a unopened box of patches and felt like a pathetic addict with no control of my own life. I made up my mind I could do it and never looked back. I started playing around with cigarettes when I was 12 or 13, by 15 I was smoking a pack a day. I was 46 and smoking sometimes 2 1/2 packs a day when I quit. I did gain 20 lbs but I am working on that now that a year has gone by and no regrets or lapses.
Thank you for helping me save my life!
Tim Hamlin
333 - 04/20/10
I am writing this as I begin my third year of freedom from tobacco and I can?t believe it. I smoked for 31 years, most of them a pack a day. I ?tried? to quit several times during the last 10 years that I smoked, but never went more than 3 days. I tried the patch, which I would pull off so I could smoke. I tried anti-anxiety medications that made me feel even more anxious than I normally did. I tried cold turkey which was the worst?..until I found the Freedom website.
I was 3 hours into yet another doomed cold turkey attempt when I Googled ?quitting smoking? and found my escape route from the slavery of nicotine. I know it sounds overly dramatic, but it?s the truth. Addicts conduct their lives in a manner that allows for the dosing schedule of the drug they are addicted to. For me it was a cigarette every hour. If I was anxious, it was every half hour. I could reluctantly go for the duration of one of my kid?s sports or music events, but that was the limit. By the end I was a bear and had to leave the event as quickly as I could to smoke.
I didn't understand how addiction works until I started reading Joel?s library. I would have smoked a cigarette a short time into my newest ?quit if I hadn't quickly immersed myself in ?Freedom?. I read the forum entries, then went to Joel?s library, then went back to the forum and so on until the next thing I knew, I hadn't smoked for a day, then another day and so on. I'll admit that everything else took a back seat to my quit, but- so what?
I waited impatiently until I could post on the site and when I finally did, it felt great to know that others were going through the same withdrawal symptoms as me and that we could support each other. I?m not usually a support group seeker, but I had never gone through such a period of uncertainty in my life. I wondered if I would have the mental strength to finish what I had started. I have a wife and 4 kids who desperately wanted me to quit and wanted to help me, but they didn't have a clue about what it was like or how to help. They say that during my quit I wasn't irritable or nasty or any of the normal complaints that non-smokers have about people who are trying to quit. That is because I finally understood what was happening inside my body and mind as it was being controlled by nicotine. Once I realized that I wasn't in control it became imperative for me to resist my urges to smoke.
In the end, it wasn't as bad as I thought it would be. The information I gained from the reading gave me milestones to work toward which broke the journey into periods that were mentally manageable. I have watched people very dear to me waste away and die from smoking and there will be more because they can?t find the spark of inspiration that I found in this fantastic resource. I am grateful to all who work to keep this site up and running because I firmly believe that it saved me from a certain slide down a slope of self-loathing into a miserable death. Thank you.
Al Stillman
332 - 04/17/10
Thursday, April 15, 2010 was one year nicotine free. I just re-read the first email I sent you (the last in this chain below), and was reminded that quitting was the most necessary and most difficult thing I have ever done. I took the family out to dinner to celebrate my first anniversary, and was thinking of WhyQuit.com as we celebrated.
Thanks for your help, and the help of WhyQuit.com
Sincerely,
Eddie J.
23 year 2.5 pack smoker, now nicotine free for one year and two days!
331 - 04/12/10
4 years gold (plus a little) Lori - Free and healing for four years, twenty nine days, 20 hours and 46 minutes. My husband also quit and he is now gold. David- Free and healing for one year, six days, 20 hours and 48 minutes.
To anyone reading this that is trying to quit, hang in there it is all so worth it! The breathing is so easy in the gold room and the nicotine ruler of my life is gone. I can do what I want when I want to without cigarettes telling me what to do and when.
Lori Rogers
330 - 04/10/10
I remain smoke free since 9/27/08. I think about my "freedom" and my thoughts turn to your site. I referred someone recently who is doing really well. Just wanted to say thanks again...keep up the good work!
Marty
329 - 03/28/10
I would like to thank WhyQuit for my new life. I celebrated Goldx3 on February 19, 2010. I have never been able to log on or join your group since you left MSN.
Thanks again.
spanky45
328 - 03/22/10
Hi Joel! Today marks 6 years I quit smoking! You said you would look forward to my 6th year of NTAP... well here it is and here I still am! I am so glad I read your website and understand why I was smoking and how seriously bad it was for me.
All the best,
Patty Eiselen - N.T.A.P. !
327 - 03/21/10
Thanks for your site. You're saving a lot of lives. I hope it catches on. I've been asked by many how I did it and here is my story:
I quit every Monday for about 2-3 months. Every Monday morning I would wake up and say "this is it." On Sunday evening, I'd often throw away my pack and or lighters, maybe not. Many times, I'd only last an hour or two. Some weeks, I'd last a couple of days. Then, of course the days turned into a week.
Miraculously, I did it. During one of those weeks, I was able to make two weeks, and then three weeks. The rest is history. I'm now smoke free and living free since Easter Sunday 2004.
Jeff Brown
326 - 03/10/10
Well! Here i am at 3 Years! One day at a time, this has been, especially in the very early days an incredibly intense experience / journey. I had the dreams, embraced the craves, cried and cried, climbed the rope to the lido deck, listened to the addiction chatter until i was so bored and patiently waited for it to disappear. I worked hard at this! Was it worth it? YES, YES, and YES, and in so many ways, including that I have not spent £5,500+ on 24,000+ cigarettes and I don't have to stop any activity to feed an addiction.
And now ... the party is over ..., I've cleared up ... and I just have to get on with it :-), and I believe ... it gets even better!
Thanks to all for your unselfish sharing on this forum you have all helped me.
Maggie
325 - 03/08/10
I passed the 2 year mark recently. Your forum and information was so useful in the first few months and I just wanted to say thanks to the whole team at WhyQuit and everyone that contributes their story to the message boards :). I never made the switch to the new site and haven't looked at the boards for well over a year now, but they were there when i needed them.
It's strange, looking back it really doesn't seem that long ago that I quit, but at the time 2 years seemed like an eternity. People often ask me how I managed to stop, as they have found, or assume, such an approach "impossible". I try to direct people to your site as often as I can because the cold turkey/ complete cessation method seems like the simplest and most straightforward one available. People are a little surprised when I tell them that the key ingredient to stopping smoking is to just make sure that you don't smoke any cigarettes! The bewilderment and surprise that I am faced with when I state this is quite extraordinary, as there seems to be a thinking amongst almost everyone in society (including non-smokers) that you can only stop smoking by continuing to feed yourself nicotine. This is why your site is so worthwhile - I knew that cold turkey would be the only way that I could quit and finding a place that confirmed that I was travelling down the right path really helped cement the resolve required to kick the addiction.
Thank you once again for your fine work and best of luck to all of the current and future quitters :),
Mel
324 - 03/05/10
Hi, Just wanted to share that I have now been smoke free since Jan 1, 2009. The whyquit.com website was a huge help to me and I continue to recommend it to friends who have not found freedom from their addiction to nicotine. Easily the best quit smoking website I have ever found. So, thanks for helping me stop a 17 year habit/addiction. I love no longer being a slave to nicotine.
Brian Heller
323 - 03/01/10
Joel and John....Greetings from Texas. Just a short note to thank you for all your good work. This September it will be 10 years and you and the web site are a huge part of that success story. If memory serves me correctly I think I was one of the first 100 to stumble on "why quit" dot com and have ya'll save my life. Actually I think John (was it "Zep" in those days?) was the driving force and to him I am eternally grateful. I would love to drop in occasionally and give a word of encouragement to some of the newer member but password etc has long since expired....and now I can't remember where I laid my glasses a couple of minutes ago, let alone remember a password that many years in my rear view mirror.
Again Thanks to both of you. Best Regards,
Stan
322 - 02/25/10
This note is long overdue. I quit smoking over five years ago after reading the information on your website. People that didn't know me before then are shocked that I used to smoke. I've been asked if I would ever start back up again and my answer is always this: "You could tell me them world was going to end tomorrow and I wouldn't light another cigarette."
I feel so empowered by quitting, and I'm sure it's added years to my life. I'm now pregnant with my first child and I'm so happy to give him a nicotine free body to start his life and a nicotine free home after his arrival.
Your site has brought me so much peace and the knowledge to overcome my addiction. I recommend your site to anyone who says they want to quit. I'm nicotine free and will be for life. Thank you so much!
Jenn
321 - 02/20/10
Wow, it has been 2 years since I quit smoking using your site. Thank you so much for the many, many tools that you gave me to be able to accomplish this. Words alone cannot express how grateful I am. Both of my daughters have also stopped using your site. To everyone still trying, don't give up. Watch the videos, use the tools, and remember, "NEVER TAKE ANOTHER PUFF.
Melanie
Read additional victory messages