Turkey's Triumphs: Page 20
Messages from cold turkey ex-smokers who have quit smoking for at least 1 year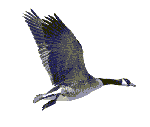 Our turkey's triumph victory messages
#400 - 08/28/11
I am writing you today to express my thanks and gratitude for the WhyQuit website. As of today I am smoke free 5 years 9 months and 4 days, and your website was influential tool that help me be successful to quit smoking and never look back.
I started smoking at the age of thirteen and smoked every day until the age 36 back in 2005 when I awoke on the morning of November 23, 2005 coughing, hacking and struggling to catch my breath as I reached for my pack of Marlboros to light up and start my day. That morning as I took the first drag of my cigarette I felt the chemicals alter my body, I felt the immediate drain of my energy, I felt the nauseating feeling of the poisons entering my body, an at that moment I ask myself why am I doing this to myself.
I immediately extinguished the cigarette and I said, no more. I collected all of my cigarette packs, cartons, ash trays and lighters placed them in a bag and threw them out for good.
I then turned to the internet for help, searching for the "quit smoking" cure alls that would help me get through the tough days ahead battling the addiction and withdrawal of the nicotine. I came across all of the money making cure alls for hypnosis, nicotine gums, patches etc. etc, then I came across the Why Quit site and I never looked back.
After reading the Bryan Lee Curtis story I felt an attachment to the Why Quit site and Bryan's story after losing my cousin at the young age of 36 to cancer as a result of smoking. My cousin Scott also had a young wife of 4 years and a young 2 year old son when he passed from lung cancer that spread through his body and took his life in less than 6 months. He was a smoker of 20 years and he was taking from us way to young.
Your site was my inspiration, my knowledge and my strength to get me through the tough battle of quitting smoking and using Joel's methods of going cold turkey not using other nicotine products as a crutch that would reduce my chances of success instead of increase them. I used your site on a daily basis, sometimes several times a day to give me the education and knowledge I needed to quit smoking and stay quit for good. I was religiously using the time line section of your website to give me a goal to look forward to and the next milestone to accomplish. I remember I was so proud to reach that 1 month mark and using the time line to see what effects and healing my body was experiencing at that time. It was a tremendous help and was one of the many tools I was able to use from your site to ensure my success.
I just wanted to thank you personally for helping me accomplish the goal of quitting smoking, I still have my quit keeper timer running and although I do not look at it daily like I use to keep motivated, I do check it from time-to-time to see how far I have come. 5 years 9 moths 4 days, 73,648 cigarettes not smoked and $15,000 not spent. And a new lifestyle of good health, running 3 times a week, free from smoking and feeling good mentally and physically that I will be forever grateful for.
Thank you again for you site and all you do to help people like me overcome the struggles and addiction of smoking.
Warmest Regards,
Eric Jud
#399 - 08/18/11
I am on my 3 year anniversary that I quit smoking with the help of your website. Just wanted to say thank you ... your site was much needed support. I haven't had a puff in 3 years. I was thinking about it today because my sister has a quit date and I'm trying to help her with all the resources I can. Everyone has a different path but yours helped me so much. Thanks for what you do and the time you spend on it.
Cari Morrison-Bear
#398 - 08/16/11
John / Joel, I just wanted to drop a line and thank you both for the resources you continue to provide around nicotine addiction education, and the cessation resources provided by your websites. Funny, I thought I was 10 years nicotine free, but I was wrong. I stumbled across whyquit.com just over 9 years ago while in the middle of the first few crazy days of my cold-turkey quit. To this day, I still realize that there is no going back, and the information I read on both whyquit.com and the freedom message boards still ring true with me. I was not a huge poster on the message boards, but I can tell you that they helped me so much. That and the mounds of information and encouragement in Joel's writing.
I just wanted to say thank you to the both of you, and to let you know that I appreciate the work that you do, and that it has had, and continues to have, an enormous impact on my (now longer) life.
Regards,
Lee
#397 - 08/11/11
It's now over two years since I have had any nicotine in my body and I feel great. I never in my life thought I could one day quit smoking. I started smoking when I was 14 years old and I never once tried to quit. I saw my friends and coworkers start some sort of NRT, fail a few weeks later, and smoke again. I thought no way can I go through that.
When I stumbled across WhyQuit.com I learned everything I thought I knew about quitting smoking was wrong. I took the plunge and I quit right then and there. No last cigarette, I threw them all in the trash. I was so scared the first few weeks as I had never gone without smoking. I was afraid my whole life was going to change. I thought about how everything I do I did with a cigarette.
I battled the intense craves by reading WhyQuit.com articles over and over. I read every word of the free ebooks five times. Gradually, the craves went away and I realized Joel was right the whole time, it really does get easier. I also learned that my fears of my whole life changing because I quit smoking was totally unfounded. My life, for better or worse, is pretty much the same as before I quit smoking. However, now I do all the activities I enjoyed before, without being a constant slave to tobacco.
If anyone is reading this that is thinking about quitting my advice is quit this second. You have it in you to not have nicotine for the next hour. When you make it an hour pat yourself on the back the next hour won't be any harder. After two hours down you can't go back you have already started. I PROMISE you it will get easier as long as you hold up your end of the bargain, don't take another puff. Don't think about not taking a puff for a week or a month. Only think about not taking another puff for another hour. All great accomplishments are done one step at a time. Also, read all of WhyQuit.com. The multitude of tips are extremely helpful in managing the withdrawal.
Thank You to everyone at WhyQuit.com for saving my life,
Dan
#396 - 08/05/11
HOOORAY!! I wanted to say that today I am ONE YEAR QUIT COLD TURKEY!!!! 8/5/2010 at 9:43 a.m. (I wrote the time down lol)
I can not believe it has been a whole year. On that first day, I put out that last cancerette at 9:43. I left two packs beside me at work. I think I was showing defiance towards the smokes. I left them there for several days. That first night I went to the beach so that I was out of the house and in a different setting. I wanted to feel and hear the ocean breeze and the waves, signifying freedom. I picked a seashell that night and wrote the date on it. I have it on my desk at home and will keep it always. That first night I had withdrawals like crazy, but I was determined that I would not smoke NO MATTER WHAT. I was even told by a doctor that the worst was yet to come and that I should just go ahead and take two well known quitting medications. I refused both of them and I refuse to give the tobacco companies another damn penny of my money!! From then, I took a first drink of alcohol and started to socialize more and so on. It has been a journey well worth every step.
It has been quite a journey over the last year. There were the emotional highs and lows, the cravings, making friends mad at me sometimes lol etc., but it was all worth it. I even worked at a job where they smoked inside all day everyday for the first 4 or 5 months of my quit, but I got through it. (They don't do that anymore btw)
I owe much of my success to WhyQuit, John, Joel and all of the staff and Freedom. It was whyquit that made the difference! The education is something I never had before and it was an accidental stumbling upon whyquit that dropped the notion in my head to quit. I read the story of Brian Lee Curtis first and then Noni Glykos. I didn't quit right away, but it was soon after. The image of Brian was burned into my mind from the day I first saw it and it inspired me to quit. RIP and condolences still - to the family. You shared your heart breaking stories and saved many lives, including mine.
I can not say enough about WhyQuit. The fact that a site like this exists that is free, doesn't advertise and doesn't "want" anything from anyone, except to help them save their own life in these times is AMAZING!
Once in a while I am a little nervous because I know the journey is not over. I know I must remain on guard forever and never become complacent again. I do remind myself though - One day at a time NEVER TAKE ANOTHER PUFF! Anytime I need reassurance, the place that pops into my head is whyquit.
I know that you all take a "hard core" approach to quitting and that it's not popular with everyone, but it IS popular with me. This is what I needed! I do belong to one other group that does have a special place in my heart as well, but the serious stance of whyquit is what works - it worked for me! The truth is tough, but necessary in order to beat this addiction. There is no reason to sugar coat the facts. We are all fighting for our lives - THIS IS A MATTER OF LIFE AND DEATH AND IT IS SERIOUS BUSINESS! I have a journal that I started at the beginning to remind myself should I ever forget how far I've come. I may post some excerpts from that later on, but for now I want to say THANK YOU to WHYQUIT from the bottom of my heart. Thank You to John and Joel and all of the staff (sorry I do not know your names as well) for all that you do here! You don't have to keep this site up, but you do and god bless you for that., truly!
I can honestly say that WhyQuit helped me to save my life! I can't express enough the gratitude I feel. I tell everyone that will listen about whyquit because what you do here is sooo very important, so life changing and so un-selfish. I will give myself some credit too for sheer determination, being stubborn and refusing to fail (insert pat on the back :) ), but the education from whyquit made the difference! Joel Spitzer - you lived in my living room the first couple of weeks and months! I watched your videos and it was like you were right there, helping me. Joel and John: you will never know how many lives you have touched, though I'm sure you hear it often. It is probably way more than you ever imagined.
To all the newbies or not yet quit: Don't be afraid. You can do this! It is soooo worth it! You will NEVER regret it. Trust me when I tell you it is worth it. Quit today and hang in there. You will be so glad that you did. You will feel better than you have in years.
I am off now to celebrate being one year FREE from the ball and chain that is smoking!!! :-)
Never Take Another Puff!
My deepest appreciation and thank you to all of you here,
toosara / Sarah
#395 - 07/27/11
I began smoking at 13. Smoked a-pack-day until I had enough at 26 years old. Today is my 2 year anniversary tobacco-free! It feels amazing., fantastic, wonderful, like a dream come true! I tried buying expensive nicotine gums and patches only to continue to be addicted to nicotine. It is not the way out.
Thank you to this amazing website! Cold turkey is the only way out! Thanks to the support from this website I am finally free from the terrible addiction!
-Nick
#394 - 07/25/11
To all you wonderful people who have made the WhyQuit site what it is, I thank you from the bottom of my soul. I took up my first cigarette as a teen, and thus began 31 years of enslavement. I tried so many times to quit, and succumbed to the lie of "just one" again and again and again. 5.5 years ago on another quit, I came across your site. The education and the anger that your site gave me fueled me to success. I say anger because I now fully understand that these companies took my money and used it to find better ways to poison me.
I did not have the time to post to the boards the way your site requested of members, but I would read everything. Every now and again, I still stop by the boards to refresh my memory of why I hate cigarette manufacturers so much.
To John, to Joel, this is the quit I waited my entire adult life for and it is precious to me. My only regret is that I didn't find you sooner. With every breath I am able to take, I thank you for helping me break through the bondage.
Celebrating 5.5 smoke free trips around the sun,
Kim
#393 - 07/16/11
I wanted to say thanks for everything. I'm still smoke free for over 2 years now and I owe it to Bryan Lee Curtis and Deborah Scott and whyquit.com for bringing their stories to me. I hope their families know that in their loved ones death, they have saved many, many lives.
The picture of Bryan Lee Curtis holding his son, and then the picture of Mr. Curtis on his death bed holding that same picture only a few months later, is what helped me through the first day/week/month/year/forever without nicotine the most. My son was 4 and my daughter was 1 year old at the time and I couldn't imagine leaving them and my wife alone while so young.
I must also add that Deborah Scott's story was very touching to me. Her last written update was on 5/5/09. My quit date is 11:59PM 5/25/09. I read her whole story while at work the following day after my quit date and actually sent an email to her. I continued to check every day for updates via email and WhyQuit.com (sometimes 5-10 times a day). I was devastated to finally find out that she had passed just over 2 weeks after my quit date.
Today, over 2 years after my quit date, I continue to visit whyquit.com every week or so to check for updates and to help me remember why I did quit.
As I write this, my daughter, age 3, asked me to help her put a dress on a Barbie doll, and when I finished she kissed my arm and said, "Thank you daddy!" Twenty minutes later, my son, age six, walked in from playing with the neighborhood kids and gave me a hug and said, "I love you daddy". What more motivation did I really need to help me quit?
Thanks again to whyquit.com. You've saved 1 more life!
Tony
#392 - 06/29/11
Crossed my mind that I should let you know that I am still a non-smoker, that I never had an urge or a craving, never wanted another one, and that it is now (on July 2nd) 16 months since I quit. I feel better, my voice has returned to a normal octave, and not gravel-rocks, and it is just great to be in control of a really horrible thing that used to control me. My constant cough is gone and my nervousness of not having that silly little stick in my fingers and mouth is a thing of the past and not even a memory. I simply do not miss it, and feel as though I have never smoked in my life. Hope my lungs are as forgetful!
No need to respond... just wanted to let you know that I have never looked back and am extremely proud of myself for so doing.
Love and all the best to you.
xx Audrey-Mae
#391 - 06/14/11
Joel,
I celebrated my 7 year milestone on June 9,2011 and just want to say thank you for giving me the ammunition to quit. An educated quit is a quit that stands a better chance of success. When I first came to WhyQuit I started reading everything on it to improve my chances of continued cessation and did it work,it helped royally. Thanks to you I was able to fully understand what I was up against and how to combat it.
I've found every section educational, especially the relapse section because I never want to ever relapse. EVER! You've given the knowledge on how to arrest this filthy addiction and you've helped me hate tobacco and nicotine. Generally hate is not a good thing but in this case it is a lifesaver. Again thank you, Joel and keep up the good work.
Scott, unofficial WhyQuit graduate.
#390 - 06/11/11
Hello everyone. It's been a long while since I visited, but wanted to do so today, 5 years since the day Joel Spitzer and Freedom gave me the keys to help me unshackle myself from the 24 years of nicotine slavery I had voluntarily and stupidly shackled myself to. 5 years since the day I took my life back from myself. 5 years since the day I said 'enough is enough'.
Life does move on and I guess that is the central theme of Freedom and Why Quit - that life can go on, and go on richer in every literal and figurative sense of the word. I cannot even remember what it was like to hold a cigarette in my hand and take in all those toxins. That part of my life is over, cleaned so thoroughly from my DNA that it now seems like some other life and some other person.
To those taking their first steps on this Freedom trail, I wish you all continued success and best wishes as you take back your own lives back from this addiction. There is no journey as satisfying, and no 'victory' so sweet as the ones that you will soon achieve so long as you stay with the programme, and use all the resources that are so abundantly available here.
To my fellow travellers from the Class of 2006 - hey there! I hope this message finds you in the midst of the best of everything.
Robin - 5 years.
#388 - 06/07/11
Dear Mr. Spitzer,
Today is a very important day in my life. I quit smoking on June 7, 2010. And on the first anniversary of my quit, I am writing this letter to you.
I must confess that I have wanted to write to you earlier. But I am always vigilant about getting a little complacent about this war against nicotine; and a quit that lasts a year was my initial benchmark, for life without a crave.
My letter to you is as much an attempt to thank you for your extraordinary powers of coaching, as it is a self congratulatory pat on my back for staying the course. Thank you Mr. Spitzer!!! You changed my life!!!
I wish I could meet you today to tell you in person that you have changed my life and what it means for me. I live in India, in Mumbai and though this email will hopefully reach you, I wish I could pump your hand in person, give you a bear hug and throw you a 'Thank You' party and tell you that your influence has given me the freedom from nicotine. It is an awesome feeling.
A year ago, I reached your website whyquit.com by chance. It was the first day of my quit and I desperately needed help. I think everyone who has tried a quit or quit, knows that sinking feeling. The slow but inevitable feeling that 'I cant Quit'....and traitor feet that are itching to go for a walk to the nearest cigarette vendor.
In desperation, I went to google and somehow, miraculously, reached you. In fact I reached your short videos on how to deal with the first day of the quit. You and your video's are amazing. Now that I think back, after a year, I am filled with gratitude....I was so close to losing the battle.
I listened you, your simple examples, the insightful details, the little tricks, the facts, and the key message - 'Never take another puff'. You gave me immense strength. I went back to work on my quit. And I have stayed the course. You helped me in finding my inner strength to deal with my addiction to Nicotine. Today, I am not sure if I am cured but I am so strong that there is no way that I will relapse. I still get the occasional crave. But I live by your mantra 'Never take another Puff'....and I never will.
I wish there was a way to conduct your cessation program in India. We have so many smokers and such a high percentage of smokers who are desperate to quit, but do not know how to. I have shared the information about your website with my friends but I think the world deserves to know that your process of attempting a quit is so powerful. We need help in India.
If you are ever in this part of the world, it would be an honour to meet you. You have, in me, another fan for life! Thank you once again!
Basav
Basav Mukherjee
Mumbai, India
#387 - 06/03/11
I can hardly believe that my last puff was June 3, 2000 after smoking a pack a day for 36 years. Where has the time gone? How many years ago did I stop thinking about cigarettes, except in a negative way? The actual transition, for me, began somewhere between six months and twelve. I wanted to come by and visit today, if just to encourage one person out there who is, at this moment, considering taking just one puff. Don't do it! Don't give up your quit, ever.
Guard it with all your might. It is your most prized possession. It is your life. Hang in there, because things will get much easier, soon. Your quit is the greatest gift you will ever give yourself.
I always regretted not going to college 40 years ago. Three years ago, I became a college student. I wonder today if my life would have been much different had I not quit when I did. I may have waited too long, became sick, or even died. Instead, I am still a very healthy 56 year old, enjoying school like I probably never would have when I was younger. Age does not give us the benefit of taking time for granted. The older I get, the more I enjoy the things that I do.
Thank you Joel, for your library, which is still available for all that care to read and learn. Knowledge will always be power, and you have shared your knowledge with many. Funny, I just thought how early in my quit, I would dream that I smoked, and would wake up actually thinking I had broken my quit. Of course, I always knew it wasn't so, as there were never any smokes around:) Occasionally, I still have smoking dreams, but they no longer frighten me. I have long since committed to never, ever, ever taking another puff...the cost of addiction is way too high.
Joy (Zarefah)
#386 - 05/17/11
I was addict for more than 34 years, smoking 2 packs a day and always smelling bad. Now I am 51 and free from smoking for more than a year. I decided to quit smoking on April 8th, 2010. I'd like to share how I decided to quit cold turkey.
On the night of April 7th, 2010 I went to sleep as usual smoking my last cigarette of that day just minutes before going to sleep. Then I was invaded with nigthmares about cigarrete related illnesses. I mean, I saw me in my dreams my lips dark and rotten. I awoke tremendously scared, running to look in the mirror to be sure it wasn't true. In that moment I refused to light a cigarette as was usual every morning with my coffee. Later, in getting ready to drive to work that morning, I grabbed the new two packages of cigarettes I bought the previous day then threw them away, and the ligther too. Since then I have never taken another puff. Of course, it wasn't an easy task, but it gave me a lot of confidence and a healtier life.
I was lucky enough to find this site where I found a lot of support and encouragement to keep free.
Thank you,
Sergio
#385 - 05/13/11
I just celebrated my 6th year nicotine free. It was back in April 2005 when I stumbled upon your site and learned enough info to quit smoking cold turkey.
I have no urges or desire to ever smoke again but still regret for the years I lost to smoking. Keep doing what you're doing, it's making a difference.
Many thanks for saving me,
Steve
Alberta, Canada
#384 - 04/27/11
I have followed your site all these years! I am STILL smoke free!!!! 1,972 days! I quit on December 2, 2005 and this December will be 6 years!
My father is still alive and well. He never picked up a cigarette or cigar after his left lung was removed. He did, however, cheat with chewing tobacco and my brother and I put an end to that.
My brother is smoke free and my boyfriend just quit last November and still is smoke free. A co-worker of mine had quit a while back and has also found this website to be most positive.
Quitting was the best thing I ever did, not only for me but for my son, who of course has experimented at the young age of 17. When I found out, I quickly reminded him how it affected our family, especially when he was so young and angry at me for smoking back in the day. He has since stopped. I just pray it's a phase and a bit of peer pressure.
I work out every day, I eat healthy (well, most of the time). Our family loves to be outside and enjoy the outdoors, we love to do all the things we always wanted to do without having to stop every couple of hours and smoke! Seriously, what a nasty, repulsive and dangerous dependency that was!
Anyway, my father and mother are grandparents again. They just celebrated their 42nd anniversary and I am an auntie. My brother and his new wife have welcomed another beautiful child into this world and I am thankful we are alive and well to witness this amazing event.
I want all you smokers to know that they can do it, you can be stronger and healthier, you can enjoy life without destroying it, and can have the freedom to never take another puff!
Best wishes to all and God Bless! And as you said before .... Breathe deep, hug hard, live long!
Thankful,
Maria
#383 - 04/18/11
I quit smoking 1.5 years ago & quit chewing tobacco over a year ago. Today my 'lovely wife' is on her third day of being a non-smoker and I love her dearly. Life is what you make of it!
Most smokers started because someone else in their family was a smoker; which means that there were options for the young impressionable mind to pursue. Pursuing these type of options as a adolescent mind is foolish, nicotine is a very additive drug that is often miss judged.
If you can do it for yourself, do it for the children who look up to you in this world!
Chad Baker
#382 - 04/17/11
Today, 17th April, marks my second year free from the tobacco plant's natural pesticide, nicotine, and hardly a day goes by without my being thankful for finding this amazing website.
An exercise I found helpful, was to imagine my last years on this planet, both as a smoker, and then as a non-smoker. It really helps to focus the mind to picture these alternatives.
Anyway, one of the things I most often hear from smokers about quitting is, "I really don't know how you do it!". The thing I hear most from ex-smokers like me is, "If I can do it, anyone can do it!"
And anyone really can, so, if you're thinking of making the best leap of your life, read as much as you can on this site, because knowledge is power!
All the very best,
Adrian
#381 - 03/23/11
Thanks for all the information and support you give to all the smokers around the world for free. I'm an Italian man aging 40 years who smoked for more than 20 years and 1 year ago I quit cold turkey. I can say without any doubt that quitting is absolutley doable and even the best thing a smoker can do. Now I'm more happy, calm and in good health than ever!
A great boost to all the smokers starting this journey in this period!
Ciao,
Edgardo Viglielmo
Read additional victory messages