Turkey's Triumphs: Page 36
Tips from cold turkey ex-smokers who have quit smoking for at least 1 year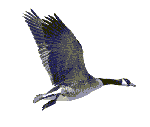 Did you quit cold turkey?
Nicotine-free for a year?
Our turkey's triumph victory messages
#720 - 01/12/16
I am Deepak Kulkarni from India. With the help of of WhyQuit, I stopped nicotine intake since January, 1, 2004. It is more than 12 years now. I am thankful to you for providing the right support in this journey. I am also taking the lead to inform many others to visit your site and leave tobacco once for all. Thanks again.
Warm regards.
Deepak Kulkarni
#719 - 01/11/16
Quit one year today! I thank the why quit site for providing the best support ever found on line. I think back to a year ago today remembering reading each day for several weeks three or four articles or watching videos to keep me focussed on the future and the final message "never take another puff " from each video and article eventually became my mantra. Thanks Joel!
Kathy Hickey
#718 - 01/10/16
I quit smoking cold turkey on New Year's Day 2015. That day I found the why quit site and read tons of stories, etc that helped me stay strong and never take another puff! After 12 months, I do still miss it from time to time, but I am so glad to be free of nicotine and the smoking habit that I am able to ignore any nostalgic feelings about it. Thanks for providing such a great online tool to help people understand the reality of continued smoking is most likely death, and giving people the knowledge about cold turkey quitting successfully.
Jessica Smith-Tarry
#717 - 01/06/16
When I stopped smoking cigarettes on February 5, 2004, I still chewed nicotine gum. Then I decided on my own to quit the gum around April 2, 2004. When I had physical withdrawal from that experience I was frustrated since I hadn't smoked for two months, but was feeling like it was the first day of my quit. I searched the internet and found Joel's library, which gave me the education I would need to never take another puff or dose of nicotine. That journey started April 5, 2004 and I have never taken nicotine since. By reading at WhyQuit.com and listening to others, I kept my quit going as weeks turned into months which turned into years. I never think about smoking now and my choice to not smoke is remarkably easy - I simply do not want to be subject to an addiction that I can't control.
Paul Jordan
#716 - 01/06/16
Thank you so much for the creation of your website. I have been smoke free today for 7 years and it was your site that helped me quit cold turkey. I also will never forget Deborah as she was a huge inspiration and encouraged me through her story and personal emails. RIP Deborah and to the others who shared their stories in order to help others.
Connie
#715 - 01/05/16
Back in 2003 I was looking for help to stop smoking. I would wake in the night washed with dread and fear of dying and knew it was because I smoked a couple packs of cigarettes+ every day.
Like thousands of people before me, and thousands after me, I found my way to WhyQuit. Well what a relief that was, right? So many people knowing what it was like all at the same time is key isn't it?
Twelve years later I still think about smoking. Not me smoking but smoking in general. How sad kids light the first one. How horrifically addicting they are. All the people that tried and failed. I feel blessed that I found WhyQuit in time. I hope. The length of time quit and the years (35) smoked and the quantity (2+ packs) smoked leads my doctor to want me to get a chest X-ray yearly now.
But I smell nice, my car smells nice, my house smells nice, I have a lot more money in my pocket and I can run and jump and throw my head back and laugh without coughing and gasping for air. Quitting is a win win win situation and I'd like to say to everyone "stay strong, take deep breaths and keep your eye on the prize."
November 28, 2003 Quitter,
Debra
#714 - 01/01/16
Another milestone ... 2 years and counting. Continued thanks to Joel, John and all participants at Whyquit.com. You guys made my success possible. NTAP. Thanks again.
Bud Laramore
#713 - 12/27/16
I quit smoking August 2014, last year as my 28th birthday resolution - thanks mainly to your website. I smoked for over 10 years since high school and always wanted to quit to make life for the better. The longest I went without smoking prior to this was for 3 months - this was when I was 19 and thought I had cancer from smoking because I was bleeding through my gums (lol). But as soon as I realized it wasn't anything serious, I took it back up.
I used to smoke close to 15 a day during the last couple of years before I quit. I tried patches, gums, cold turkey (without WhyQuit) and nothing seemed to work. Many a time I quit for 3 days, even 1 or 2 weeks. But nothing seemed to work for a longer period. I had long planned the quit on my 28th birthday, this time with an extra bit of determination (after my marriage). So I had one last puff on my birthday.
My cravings were so bad in the first couple of days and that's when I turned to the internet and looked at your Turkey Triumphs webpage. The success stories of many smokers gave me hope and inspired me to stay quit. And soon I read through a lot of material posted by Joel and John. Knowing what to Expect did the trick for me. The withdrawal symptoms I was having was a surprise no more, and knowing that the symtoms would go away given I stayed quit encouraged me to keep going. Not to mention the several benefits since the time i quit smoking!!!
Palpitations have gone. Headaches disappeared. Stress levels have lowered in general. I must say though the general quit timelines posted in most websites didn't work for me. I experienced withdrawal for longer than 5 months, whereas most websites called for symtoms to go away generally in less than 3 months. Just remember that everyone is different and every quit is different. Just remember to NTAP.
Also, I was discouraged a bit initially because I rarely saw victory posts from people in their 20s and 30s. But I realize now age is no bar to a succesful quit. Thanks to my wife and freinds for their support. Quitting smoking is one of the most important decisions in my life and I am determined to stay focused and keep the quit forever. Remebering just one thing. NTAP.
Regards,
SM
#712 - 12/23/15
Exactly one year and one day before I quit smoking after 20 years with a lot of unsuccesful attempts to quit. I was simply so fed up with smoking, so I just decided to smoke the last couple of cigarettes I had (was not able to simply dump those ....) and never bought a new pack. My method was cold turkey; and you site provided great support. For me, especially pointing out all the addiction induced behavioral patterns were invaluable; something e.g. Carr (I read both of his books with no effect) seemed not to cover in a way I could digest.
Dont get me wrong; I had a tough time to quit. On step after another; one day at a time is really the way to go. In January I worried about going camping (just not doable without cigarettes at the campfire) in summer. Doesnt help. What helped was a great quit smokign app, that held great motivation during the first 30 days; after that you are pretty much done. Sometimes I wish I had a cigarette, but thinking that through lets the wish diminish immediately. Brains hardwired after 20 years of nicotine; sometimes it just remembers, something.
Thank you so much; and to all people that are thinking about quitting smoking: Just do it. Try. Fight. One day at a time, cravings will get less and less, and will be easier to handle with time; until those are just a faint memory.
Thanks all; and I wish the best to all of you!
Christian
#711 - 12/14/15
I started smoking at age 11, and my father bought me my first carton of cigarettes when I was 14. I was a person who believed I would smoke for the rest of my life.
Then I began thinking about what it would be like to not cough my head off, to walk for a block and not be short of breath. I knew NRT was not the answer, I had tried the patch for 3 months and just craved cigarettes so much and my nerves were just insane.
Then I found WhyQuit, offered up a prayer, threw out the cigs and followed the instructions as given. I watched videos and read all the material and each time a craving washed over me I would say to myself "Of course you want a cig, you are an addict but you are an addict who no longer smokes and this craving will pass."
Nothing has been bad enough in my life to smoke again, not grave illness of loved ones and myself, not family deaths, not a car accident, not some weight gain. And here I am today 18 months nicotine free, with a peace and calmness I have never known, 35 pound thinner, I no longer cough, I can take deep breaths, I'm back on the road to health from grave illness, and not a thought of smoking pops on my head. If it did I would say "of course you want a cig you are an addict, but you are an addict that does NOT smoke and this craving will pass" and I would go to Why Quit and read and watch videos and know that THIS WORKS, I GUARANTEE YOU THIS WORKS!!!! I just had my 70th birthday in October (smoked for 59 years) my quality of life is very good. It is never too late to stop.
Tracy C.
#710 - 06/08/15
First of all, I would like to apologize for my English. It is not my first language. 5 years ago after long night drinking and smoking, I woke up with a massive hang over. I then could smoke for 2 days. I realized that if I couldn't smoke for two days why shouldn't try it for one more day. That was when I searched the internet and found your site. You website is my goto source whenever the crave hit me. I have tried almost every method available in order to quit but none of it work for me. I even had the patch on my arm and smoking at the same time.
One sentence that change my life forever is from your site. I couldn't remember how exactly it is but it is something like, if your car broke down in the rain, smoker will get out of his car and smoke first before doing anything, while other try to fix it as fast as they can. This hit me that smoking doesn't give me anything. It's only take away something from me all the time.
Thank you so much for creating this site. You at least save me.
Best regards,
Grasoon (Thailand)
#709 - 05/24/15
Today I reached my one year smoke free. Whyquit is an amazing site and I recommend it to everyone. The testimonials have been a valuable tool in helping me on my journey.
Wanting to be on your cold turkey board of quitters has also motivated me to succeed. I have counted down the days until I could join your 1 year quit board.
I have smoked from the age of 15 and now finally at the age of 47 I am free of this awful 20 a day addiction.
Good luck to everyone on this journey. You can do it.
Hayley
#708 - 04/17/15
April 23, 2015 will mark 10 years nicotine/tobacco free. A hell of a long time and life regained since my last puff. I owe it all to your site. It was 10 years ago that I decided yet again to quit smoking this time by the patch. I went a few weeks wearing the patch 24/7 and not smoking cigarettes, it felt pretty good and I thought this time I had done it. I peeled off that last patch and went to sleep confident that I had quit smoking. I awoke to a terrible headache and a deep need for nicotine.
I had previously cleansed my place of all nicotine products and paraphernalia so I got dressed and headed out in to the world to find a fix. I didn't have to go far, just into the parking lot to find a half smoked butt. I seized it greedily and went into my truck to use the dash lighter. I smoked that dirty little butt down to the filter and got my buzz and then it hit me that I had yet failed again. I wept bitterly.
I decided it was best to go at it again. I bought more patches, slapped one on and went to the office. It was a Saturday and my normal paperwork day, so while sitting at my desk I thought about the morning events and did a little online research about quitting and the patch. Eventually this brought me to your site.
I spent the next 5 hours reading thru your material devouring all the info I could. I sent you an email with a comment/question fully expecting no response. You sent me a reply within an hour and it absolutely floored me. I peeled that patch off my arm tossed it and the rest of the box in the garbage and have never looked back. Your message resonated so deeply in me that after the 3rd day I never did get another craving, ever. The sight and smell of cigarettes are repulsive, coupled with the cost and known health effects. I know I will never be fooled again.
So in the past 10 years I have reinvented myself and my activities. I ran many short distance races, the longest being a half-marathon, I play in a rec co-ed softball league, I back country hike and camp.
I joined an organized men's soccer league, (I played in all my youth) and still play to this day, (practice tonight). I began road cycling and ride to this day as well, In Canada we have a cycling fundraising event for cancer research, The ride to conquer cancer, 200km ride, I ve done this 4 times raising over $10000.00 in memory of my dad who died from cancer complications, ( he smoked for 35 years, I stole a drag off one of his smokes for the first time when I was 9).
Keep doing what you're doing and thanks for your efforts,
Best regards,
Steve Hassel
#707 - 04/01/15
I quit smoking 14 months ago after doing a pack a day for 46 years.
The first few days as a non-smoker were awful. Like others who have commented here, I felt like I had lost my best friend. But gradually the desire to smoke got less intense. And I think I gained some self-respect during the process.
Quitting smoking was the hardest thing I've ever done by far. But every day I'm thankful that I finally had the will power to quit.
H.D. Stearman
#706 - 03/24/15
I Quit smoking exactly a year ago on the 24th of March 2014. However I found this site 3 weeks after quitting. The knowledge on this site made me understand the Law of Addiction which has helped me to protect my quit. I've also come to appreciate that most of the information in Joel's library also applies to actual life situations. To make the best of any duty, career, profession, business, assignment etc you have to take it One Step/ Challenge At A Time just as in smoking cessation.
Also, the anxieties associated with most challenges in life generally dissipates with time especially when viewed with knowledge and a positive attitude just as in smoking cessation.
Throughout this year I have had challenges in my business, profession, family, finances etc but have survived without cigarettes. In fact, I've been witnessing gradual but good improvements in my heath, profession and finances as, over the past few months, I've become more focused and productive. Yes I put on some weight, but I have developed a lifestyle of healthy eating and regular exercise which has helped me shed most of the weight and generally improved my health as I have not had any medical condition or gone to the hospital for any ailment in the last year.
I noticed recently that I seem to have developed some renewed energy. So, since January of this year I stepped up my runs from 180km a month to 240km a month, with energy to spare after my run. I like thinking about cigarettes for what they truly are as it helps me to reinforce my resolve to NTAP. It's been an amazing journey of knowledge and self discovery as the knowledge I've gained from the rich library of this site has truly impacted positively in every aspect of my life.
During this year I have spent several sleepless nights in the office working on diverse design projects without smoking, attended several marriages without smoking, did summer holidays in Houston without smoking, changed several flat tires without smoking etc and will be treating myself to Easter holidays in London without smoking with the money saved from not smoking.
I am truly grateful to everyone on this site, as reading the struggles of the newbies reminds me of a situation I don't want to be in again. And reading about the tales of the longtime quitters gives me hope to hang on for a comfort I wish to reside in. Thanks to Joel, John and my special friend Joy for being there for all of us. Am still taking it ODAAT and loving my freedom. NTAP, ODAAT, 1=ALL. I WILL NOT USE TODAY.
Chima Ezekwem
705 - 02/25/15
It's been over 11 years since I discovered your site and quit ... the secret is to "Never Take Another Puff" ...
My quality of life has improved 1000% and I have not felt this good in years.
I did initially put on weight but the new energy I got after I quit helped lose it, and I lost the weight by partaking in sports that I really enjoy (golf, squash, swimming etc).
Over the past 11 years I have been through some really tough times ... a divorce, really tough business conditions etc. I did think about smoking occasionally, but never did and I survived the situations.
Thank you for your site and your good work. I often recommend your site to friends and family who are trying to quit.
The only way to quit is one minute at a time and these become days, weeks and years. My mantra has become NTAP.
Thank you.
Fergie6six
704 - 02/24/15
Hi everyone :-) I quit smoking just over 3 years ago. I did so without warning after visiting the dentist and being told my teeth, gums etc were in a poor state of health and he was concerned for me and any oral cancer risks. Anyway that was enough to make me see my life was in danger if i continued to smoke.
As I do not wish to die from a stupid, non-beneficial addiction I never inhailed another discusting smoke and never will again. It is a matter of life or death and only 'your' decision how much you value your life. I hope you have already had your last cigarette!
Jason
#703 - 10/20/14
Today, it's been exactly a year that I am totally SMOKE FREE! Not even a small puff since 20 of October of 2013!!! I'm so incredibly proud of myself, I cannot believe that this time I'm writing this myself, after SO MANY that I read and every one of them put me closer to my objective.
I'm 29 years old, I smoked since I was 14. Not even a day passed since that time that I didn't smoke, and during the last years almost 20 cigarettes a day, EVERY DAY!
When I was 25 years old, my Mom died of lung cancer. She was a smoker too and she "loved to smoke." Even after losing my mum to cigarettes I continued smoking the next 3 years. Last year, I finally made the step and I started on of the hardest and most compensatory journey of my life. I was a normal Monday, normal day, I woke up, took a shower and prepared to go to work. I felt that it was the DAY, it was the time, and I haven't smoked since.
I must admit It was one of the hardest things on my life. But I must say, that it IS POSSIBLE!!! And it becomes so much EASIER!!
I must thank WhyQuit.com. I couldn't have made it without all of you, without all the articles, all the support, every little piece of information on this website, as it helped me to get through this.
THANK YOU!
One word of advice to beginners out there. Educate Yourself!!! Education is freedom!! Everything is a lie, you don't like to smoke, you are an addict. Education and willpower. That's it! Good luck.
Tiago
#702 - 01/19/15
It is 18 months now since my last cigarette (cold turkey) which in my opinion the only way to go as I have tried many different ways and within weeks I was smoking again. I smoked 20 pack per day for 54 years and now I have never felt better in health can now walk miles without struggling for breath.
Andrew Bain
Read additional victory messages