Thirty-year quit smoking counselor gifts free video lessons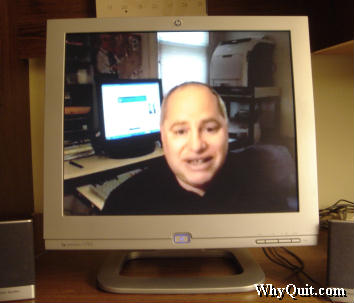 Thinking about quitting smoking but don't know where to start? Imagine experiencing a two-week clinic counseling program, with daily sessions, without ever leaving home. Joel Spitzer of Chicago, a leading nicotine cessation counselor, has been freely sharing his life's work on the Internet since January 2000. His newest offering is a "Daily Quitting Lesson Guide" that combines video and audio counseling clips with supplemental daily reading.
Few smokers have ever met a full-time smoking cessation counselor. Fewer yet have encountered one with 30 years of clinic experience. Spitzer presented his first two-week, twelve-hour, quit smoking clinic as an American Cancer Society volunteer in 1976, and has since conducted 351 full clinics.
Today Spitzer presents stop smoking clinics and seminars for the Evanston and Skokie Illinois Departments of Health. Online he serves as education director at WhyQuit, where more than 550,000 copies of his free PDF quit smoking book entitled "Never Take Another Puff" have been downloaded since August 2005. His more than 100 quitting articles are widely shared at all major online quitting forums.
Spitzer's newest project is a collection of video lessons organized and sequenced as though viewers were attending his two-week Chicago clinic. The Guide is being featured during December at WhyQuit, a popular quitting forum created in July 1999 that received 2,533,828 hits during November 2006. A link to the Guide can make a wonderful holiday gift for smoking friends and loved ones. Who knows, opening a big present containing nothing more than a small piece of paper upon which is written a loving message together with an Internet link just might save a life.


Links to Joel Spitzer's Work
---
How to Quit Smoking
---
Our Free Quitting E-books
Read both & demolish quitting anxieties!
---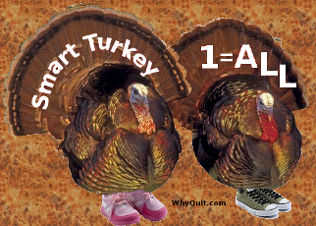 Learn More About Smart Turkey Quitting
Knowledge is a Quitting Method