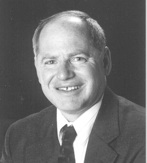 Joel Spitzer
Director of Education

Joel Spitzer has been a leading authority in the development and implementation of smoking cessation and prevention programs for more than 40 years.
Far from just following and teaching the commonly held beliefs of the day, he recognized early on that nicotine was an addiction, while most of the medical and scientific community, including the U.S. Surgeon General (see paragraph 5), contended it was simply a habit.
His early insights allowed him to develop and implement nicotine prevention and intervention strategies that were far ahead of their time. Participants in Joel's clinics experienced success in quitting at rates far in excess of the national average for such programs.
Since 2000, he has served as Director of Education at WhyQuit.com, where his work has reached millions. It's a volunteer position for which he has never accepted any form of compensation, fee or donation whatsoever, either direct or indirect. Visit WhyQuit's Financial Disclosure page for more detailed information.
Joel's smoking cessation and prevention career started in 1972, first as a volunteer speaker and then as member of the professional staff of the American Cancer Society. This link is to the story of how a 14 year-old never-smoker named Joel Spitzer started reaching out to much older smokers.
After leaving the American Cancer Society, Joel served as smoking programs coordinator for the Rush North Shore Medical Center's Good Health Program. He next served as a consultant to the Skokie Illinois Health Department and the Evanston Department of Health and Human Services. There, he provided state funded smoking cessation clinics and seminars for the two Chicago suburban communities.
Since 1972, Joel has conducted more than 350 six-session, two-week stop smoking clinics and more than 690 single-session seminars. He also trained physician and lay speakers for the American Cancer Society.
He has been a primary speaker on the physical, psychological and social aspects of smoking at over 30 major conferences on smoking and health, and has conducted countless newspaper, magazine, radio and television interviews.
Although his more than 100 quitting articles were intended as follow-up reinforcement lessons for his stop smoking clinic participants, today they are shared at quitting forums across the Internet. Joel's entire collection of materials are available for free in "Joel's Library" at WhyQuit.com.
Most of his reinforcement articles were compiled into a free 1.4MB PDF e-book entitled "Never Take Another Puff" (NTAP). His ebook can be downloaded directly using this link. More than 4.5 million copies of Never Take Another Puff have been downloaded since August 2005.
In October of 2006, a new recovery tool was added to Joel's Library, Joel's stop smoking video collection. By January 2011, Joel's quit smoking video collection had recorded more than 3 million views, with his YouTube based collection alone registering more than 1,000 views per day.
Joel's video collection now numbers more than 400. In 2017 the video collection was page formatted and indexed, allowing for easy sharing of related content and links.
You can submit questions to Joel by leaving them as comments under his YouTube"AskJoel" video.. While you can email Joel at quitsmoking@joelspitzer.com, please understand that he gets swamped daily with email and rarely has time to respond.