Moving on yet avoiding relapse by periodic reinforcement of your personal commitment to Never Take Another Puff!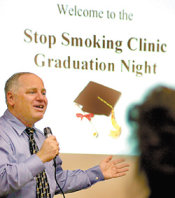 Congratulations! By the end of week two you are beginning to realize that everything you did as a smoker can be done as an ex-smoker. It's a fact you likely didn't believe when you took that first brave step toward freedom.
Your addiction no longer doing the talking, the below relapse prevention lessons will help protect and reinforce your recovery. Collectively, they'll drive home the message that it is impossible to fail so long as all nicotine remains on the outside, so long as you remain loyal to your original commitment to Never Take Another Puff!
If only now discovering this guide, we've put together 90 minutes of videos that will help you appreciate how every cell in your body is benefiting by receiving more oxygen and fewer toxins. Understanding smoke's harms enhances the likelihood that this recovery is the last you'll ever need.
Millions of words here at WhyQuit but just one principle determining on which side of dependency's bars we'll spend the balance of life: no nicotine today, to never take another puff, dip, vape or chew!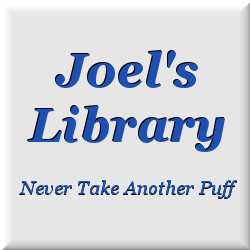 Relapse Prevention Videos
Commitment Reinforcement & Relapse Prevention Reading
Daily Quitting Lesson Guide
Joel Spitzer has provided smoking cessation and prevention services since 1972, first as a volunteer speaker and then a member of the professional staff of the American Cancer Society. Later he served as smoking programs coordinator for the Rush North Shore Medical Center's Good Health Program, and then as a consultant for the Skokie Illinois Health Department and the Evanston Department of Health and Human Services, providing state funded smoking cessation clinics and seminars for the two Chicago suburban communities. Here at WhyQuit, Joel has served as education director since June 2000.