Daily Quitting Lesson Guide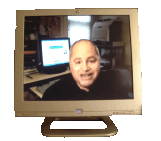 Videos to watch as you prepare to quit smoking
Welcome to WhyQuit's video quitting lessons. Below are short videos that will aid in preparing you for quitting day, in helping make you smarter than your addiction is strong. Below the videos you'll find links to "Supplemental Reading." And below the articles you find our "Daily Lesson Quitting Guide" and a link to quitting Day One. Send any questions or comments regarding any lesson to VideoQuestions@WhyQuit.com

All videos are presented in at least one of four formats: YouTube - extremely quick opening video clips hosted by YouTube; Dial-Up - as smaller video files for those with slower dial-up Internet connections; HS/BB - as larger higher quality videos for those with high speed or broadband Internet access; and MP3 - as audio files for use on MP3 players. All files except for YouTube videos will play on Windows Media Player. You can click on this icon to download a Windows Media Player.
Video Title

You
Tube

Dial-Up

HS/BB

MP3

Length

Added

Introduction to Joel's stop smoking video library
UTube
07:00
07/03/13
How to best utilize these videos
UTube
06:17
03/29/12
Quitting is more doable than most people think
UTube
01:43
09/09/12
How to quit smoking
UTube
13:47
09/15/12
The Law of Addiction
UTube
11:19
08/06/12
One day at a time
UTube
03:45
08/15/12
Make a list of your reasons for quitting
UTube
2.26mb
6.76mb
2.77mb
06:09
11/22/06
What is withdrawal really like?
UTube
06:48
10/29/12
Should I find a quit smoking buddy?
UTube
07:46
01/06/11
"I will quit when ..."
UTube
05:44
08/06/11
Being locked up to quit smoking
UTube
06:31
01/06/11
"I can't quit smoking because I'm addicted"
UTube
09:05
08/16/12
Quitting for others
UTube
05:46
11/05/11
Amount smoked
UTube
08:50
08/04/12
Supplemental Reading
Daily Quitting Lesson Guide
Joel Spitzer has provided smoking cessation and prevention services since 1972, first as a volunteer speaker and then a member of the professional staff of the American Cancer Society. Later he served as smoking programs coordinator for the Rush North Shore Medical Center's Good Health Program, and then as a consultant for the Skokie Illinois Health Department and the Evanston Department of Health and Human Services, providing state funded smoking cessation clinics and seminars for the two Chicago suburban communities. Here at WhyQuit, Joel has served as education director since June 2000.