Watch video quit smoking lessons during Smokeout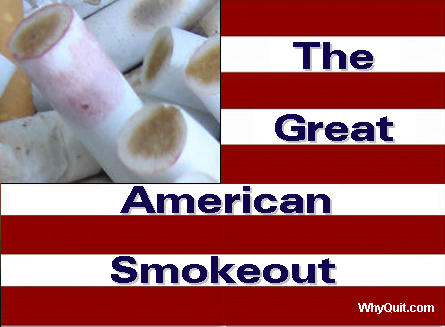 Imagine spending this year's Great American Smokeout with one of the world's leading stop smoking. Imagine inviting him into your home.
Joel Spitzer of Chicago, author of "Never Take Another Puff," has recorded more nearly 500 video stop smoking lessons that are available for viewing at WhyQuit.com, a popular free quitting forum.
Who is Joel Spitzer and why would smokers be well advised to spend time exploring his work? Few smokers have ever met a full-time smoking cessation counselor. Fewer yet have encountered one with 40 years of clinic experience. Joel presented his first two-week, six-session, twelve-hour stop smoking clinic as an American Cancer Society volunteer in 1976, and has conducted more than 350 clinics since.
He recently retired from presenting smoking clinics and seminars for the Evanston and Skokie Illinois Departments of Health. Online he has served as WhyQuit's education director since 2000. "Never Take Another Puff," Joel's free PDF stop smoking book, has millions of downloads since August 2005. And his more than 100 quitting articles are widely shared at all major online quitting forums.
The topics of Joel's nearly 500 video lesson range from how to avoid blood sugar swing symptoms such as an inability to concentrate, to understanding the emotional loss associated with quitting smoking, to preparing for one of the most vivid dreams imaginable - the smoking dream.
Will this year's Great American Smokeout be the year that you at last put your greatest weapon of all to work, your intelligence? Knowledge truly is power. Just one lesson at a time, yes you can!
Joel's Video Quit Smoking Lessons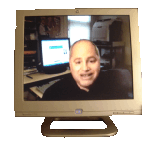 We have a number of tools for locating and using Joel's videos. Here, Joel's more than 400 stop smoking videos are indexed under the following 12 topics, giving each topic its own page. We also have one rather large page (76K) listing "All of Joel's Stop Smoking Videos by Topic.
Video Topics
Alphabeticl Index
The collection is also available as an alphabetical A to Z index. Each video is featured on its own page, together with related articles and links to related videos.
Smokers & New Quitters
If still smoking or within the first few days of quitting, take a quick look at Joel's Daily Quitting Lesson Guide or his YouTube Featured Playlists. They present videos appropriate for each day of quitting.
MP3 & High Resoluton Videos
Videos made prior to December 2007 are available in MP3 and high resolution formats.
MP3 Audio Files
Thanks to David Kink, since 2009 Joel's original 64 videos have been available as 11 hours of MP3 audio files that can be listened to anywhere. The audio MP3s are downloaded as a 264MB zipped file that you need to download, unzip and load to your MP3 player.
In 2017 Brian Murry provided us with this larger, higher audio quality copy of the above MP3file, in which he reduced low hissing sounds, hums and squelch. Download Brian's 330MB zipped MP3 file.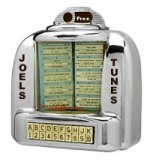 Joel's Jukebox
Joel's Jukebox is an extremly fast online MP3 audio player that allows for easy listening of Joel's audio stop smoking lessons. Our thanks to HWC for building this page.

Related Great American Smokeout Reading
How to Quit Smoking
Our Free E-books
Read both & destroy fear driven anxieties!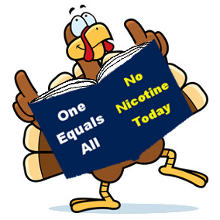 Discover Smart Turkey Quitting
Knowledge is a Quitting Method