Watch video quit smoking lessons during Smokeout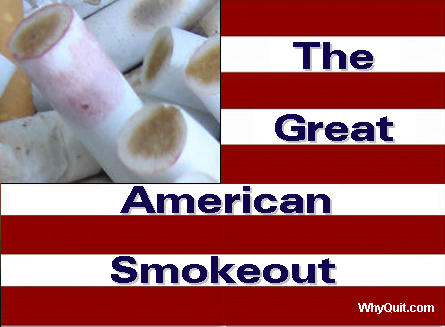 Imagine spending this year's Great American Smokeout with one of the world's leading quit smoking counselors. Imagine inviting him into your home.
Joel Spitzer of Chicago, author of "Never Take Another Puff," has recorded more than 160 video stop smokinglessons that are available for download at WhyQuit.com, a popular free quitting forum.
Who is Joel Spitzer and why would smokers be well advised to spend time exploring his work? Few smokers have ever met a full-time smoking cessation counselor. Fewer yet have encountered one with 40 years of clinic experience. Spitzer presented his first two-week, twelve-hour, quit smoking clinic as an American Cancer Society volunteer in 1976, and has conducted more than 350 clinics since.
He recently retired from presenting smoking clinics and seminars for the Evanston and Skokie Illinois Departments of Health. Online he serves as education director at WhyQuit, where millions of copies of his free PDF quit smoking book have been downloaded since August 2005. And Spitzer's more than 100 quitting articles are widely shared at all major online quitting forums.
His 160+ free video lessons range from how to avoid blood sugar swing symptoms such as an inability to concentrate, to understanding the emotional loss associated with quitting smoking, to preparing for one of the most vivid dreams imaginable - the smoking dream.
Will this year's Great American Smokeout be the year that you at last put your greatest weapon of all to work, your intelligence? Knowledge truly is power. Yes you can!
Joel's Video Quit Smoking Lessons
---
Related Great American Smokeout Reading
---
Our free quitting e-books
Read both & demolish quitting anxieties!
---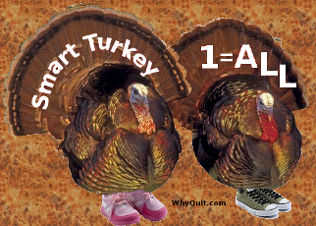 Learn More About Smart Turkey Quitting
Knowledge is a Quitting Method